You may remember PowerToys, a set of tiny handy utilities which were first introduced in Windows 95. Probably, most users will recollect TweakUI and QuickRes, which were really useful. The last version of the classic PowerToys suite was released for Windows XP. In 2019, Microsoft announced that they are reviving PowerToys for Windows and making them open source. Windows 10 powertoys obviously are completely new and different, tailored for the new operating system.

The revived PowerToys project can be found on GitHub.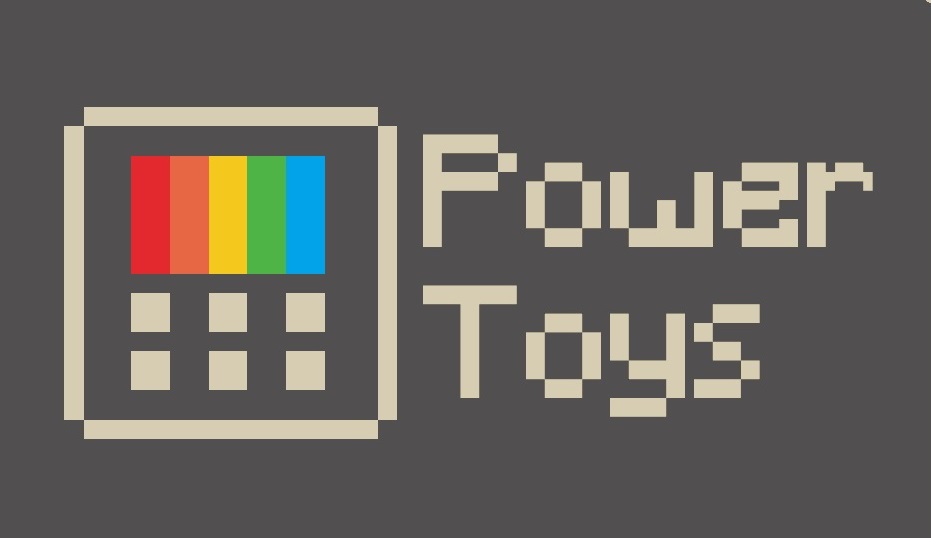 The first preview of these utilities and corresponding source code will be released Summer 2019. According to the authors, it will include the following two new tools.
Maximize to new desktop widget - The MTND widget shows a pop-up button when a user hovers over the maximize / restore button on any window. Clicking it creates a new desktop, sends the app to that desktop and maximizes the app on the new desktop.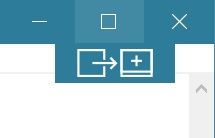 Windows key shortcut guide - The shortcut guide appears when a user holds the Windows key down for more than one second and shows the available shortcuts for the current state of the desktop.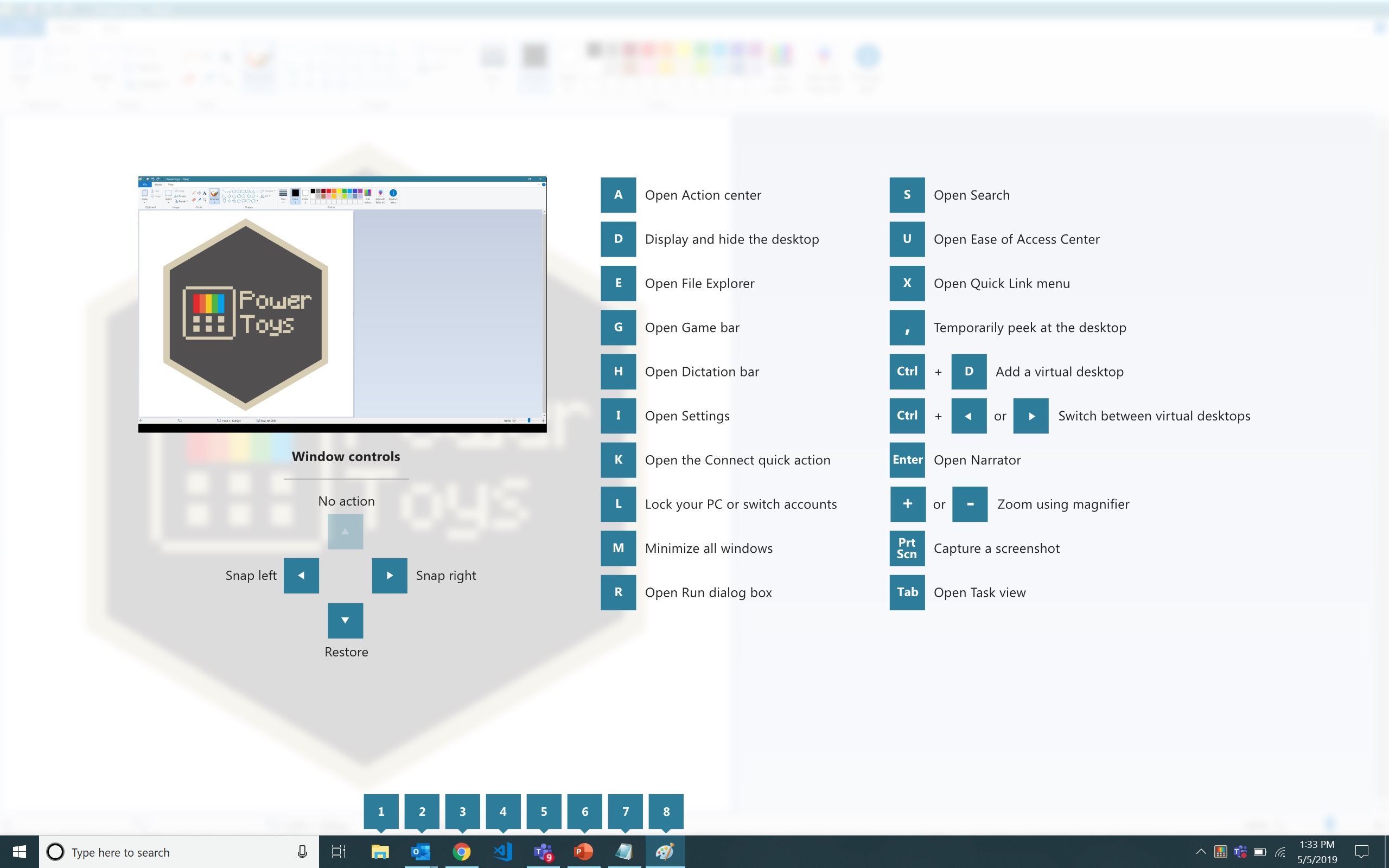 Besides that, there is a list of ideas Microsoft is going to implement in the future.
Full window manager including specific layouts for docking and undocking laptops
Keyboard shortcut manager
Win+R replacement
Better alt+tab including browser tab integration and search for running apps
Battery tracker
Batch file re-namer
Quick resolution swaps in taskbar
Mouse events without focus
Cmd (or PS or Bash) from here
Contents menu file browsing
It is possible to upvote a feature from the list above by visiting Issues on Github and using the  "+1"s  feature to share your interested and feedback.
You can find more information about the project and keep track of the progress of the revived PowerToys suite on the PowerToys page on GitHub.