Windows Shortcut Arrow Editor.
Windows Shortcut Arrow Editor allows you to remove the shortcut arrow in Windows 8, Windows 7 and Windows Vista or set it to the nice custom icon. It works properly in both x86 and x64 editions of Windows and does not require to be installed.
This app has been superseded by Winaero Tweaker and is no longer being maintained. Use the following options from Winaero Tweaker: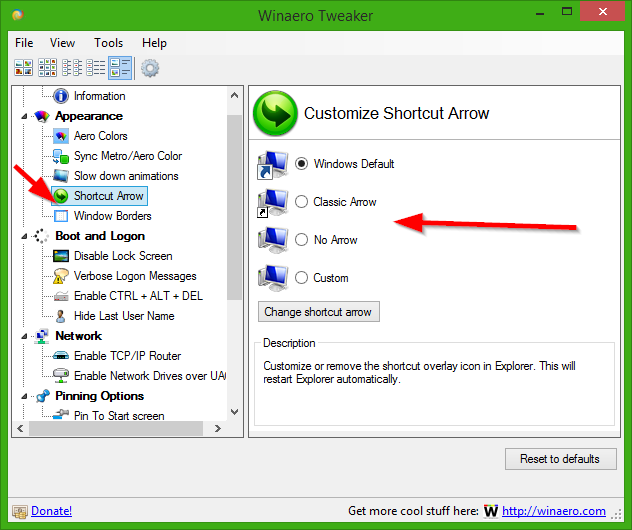 You can download Winaero Tweaker here: Download Winaero Tweaker.