The team behind the popular Opera browser released a new developer version of their product. A new developer version 58.0.3111.0 of Opera is available for download. It features a couple of new improvements, including the ability to open a new tab by middle-clicking on the tab bar.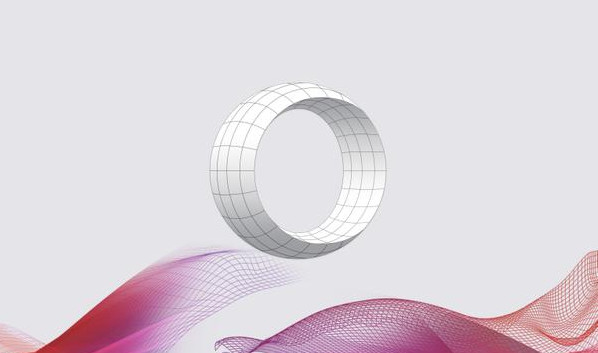 The official change log describes the new feature as follows:
As many of you have requested, we've implemented opening a new tab by middle-clicking on a tab area. Now you're able to open or close a tab using the middle-click. The difference is just where you middle-click in the tabs bar:

On a tab to close it
Next to a tab (in the empty space) to open a new one
Besides this change, Opera 58 features a new Speed Dial wallpaper.
Important fixes in this release:
Suggestions in search bar are visible now in dark mode
Pop-ups opened in full screen mode open in new tabs
Keyboard shortcuts are again displayed for options in menus
It's possible to change the wallpaper from SD's context menu again
Download links
The complete change log
DNA-64913 Enable #reborn-communicator-show-permissions on all streams
DNA-70499 Crash at opera::ExpandViewEmbedder::ShowWidget()
DNA-71109 [Mac] Permission request is blocked after first dismissing of permission dialog.
DNA-72234 anchor tip missing from address field dialogs
DNA-72454 Refactor old updatechecker logic to fit new mechanism of performing updates
DNA-72508 Show wallet address in 'connected' state
DNA-72624 Compose strings for yandex zen news consent dialog
DNA-72644 extension desktop capture does not work properly
DNA-72710 Netflix special styling
DNA-72783 [mac mojave] snapshot shortcut gets hijacked by system one
DNA-72827 [Dark mode] Suggestions in Search bar not visible
DNA-72834 Show balance in 'connected' state
DNA-72837 Cancel pending transaction when starting a new one
DNA-72856 [Mac] Popups opened in full screen mode open in new windows instead of new tabs
DNA-72858 [Mac] Last opened tab opened when opening new tab from file menu
DNA-72889 Do not create mojo binding for web3 object if it is not needed
DNA-72944 Implement new text on warning dialog designed in DNA-72943
DNA-72948 [Win] Shortcuts not shown in menus
DNA-72955 Fix EthereumProvider to work with mulitple interfaces in frame/multiple frames
DNA-72963 Externalize news configuration to Start Page component
DNA-72987 [macOS] Wrong folder group/other permissions in packages
DNA-72989 Create Desktop News library at build time
DNA-72993 Fix listening to correct events
DNA-72997 Remove 'pending transaction' phase
DNA-73001 opauto BrowserClosing.testMultipleTabsDialog fails
DNA-73005 [Mac] Unable to quit browser after canceling exit from a warning popup
DNA-73029 Delete #recover-news flag
DNA-73030 Make background worker messages more generic
DNA-73031 Use resources from CDN specified in the config
DNA-73042 [Mac] WebRTC-related double implementation log spam in browser tests
DNA-73047 Determine zen columnCount from window width
DNA-73049 Tell user that the address is copied
DNA-73060 Go back to connected state when signing / transaction has been completed
DNA-73074 Change Wallpaper from SD's context menu is not working
DNA-73080 search popup is not shown in restored tabs
DNA-73082 News config fetched when news is disabled
DNA-73084 Focus is set on address field after opening links from Gmail
DNA-73089 Tidy up news settings
DNA-73096 Store network & local currency in preferences
DNA-73100 Crypto Wallet /notify-devices request's content has bug
DNA-73107 Mojo bindings broken
DNA-73115 "Copy Address" button text not properly aligned
DNA-73118 [Win/Lin] Implement new tab opening by middle click
DNA-73126 WP1 – Start page elements state (enabled/disabled)
DNA-73135 [Win] Crash reporter can't be disabled when browser runs with custom profile folder
DNA-73139 Total balance of wallet does not fit in the window frame
DNA-73153 ContextInfo written improperly after DNA-73051
Source: Opera
Support us
Winaero greatly relies on your support. You can help the site keep bringing you interesting and useful content and software by using these options:
If you like this article, please share it using the buttons below. It won't take a lot from you, but it will help us grow. Thanks for your support!