As you may remember, Opera 57 has reached the developer branch. A new developer version 57.0.3065.0 of Opera is available for download. It features a number of interesting changes, including a new page zoom level indicator in the address bar.
As you may remember, Opera was the only mainstream browser which didn't display the current page zoom level. Other modern browsers like Google Chrome or Mozilla Firefox have such a control for many versions. Finally, this has changed for Opera. The appropriate feature made its appearance in the developer version of Opera 57.
... we added a page zoom level indicator in the combined address and search bar. If you change the level of page zoom, you will see a pop-up informing you about it. You can then change the page's zoom level by using +/- in the pop-up. If you have page zoom set to default for all pages, the zoom indicator won't appear in the address bar until you change the zoom on one of the pages.
Here is how it looks.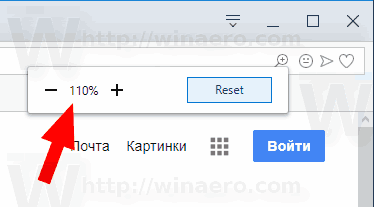 You will be able to adjust the page zoom level for all web pages at once by visiting Settings > Basic > Appearance > Page zoom. If you have changed the zoom level for an individual web site, go to Settings > Advanced > Privacy and security > Content settings > Zoom levels.
Enhanced Address Bar is renamed to Quick Access Pane
Another change in this release is a new set of options for the Enhanced Address Bar, which has got a new name, 'Quick Access Pane'. They can be found under Settings > Appearance > Manage Quick Access.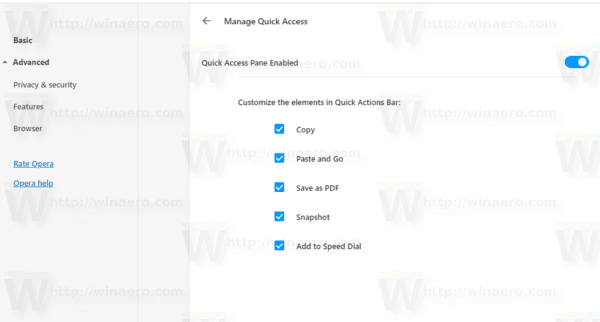 As you may remember, the enhanced address feature is available in Opera starting in version 56. It shows a mini version of the Speed Dial page which supports operations like 'copy', 'paste' and 'save web page'. It also allows taking screenshots using the built-in Snapshot feature, and more.
Installation links
Source: Opera