Today, the team behind the Opera browser released a new developer version of their product. Opera 50.0.2743.0 is now available for download and comes with a new Save Page as PDF feature.

Opera Developer 50.0.2743.0 allows saving web pages as PDF from the O-menu. A new menu command can be found under "File". See the following screenshot: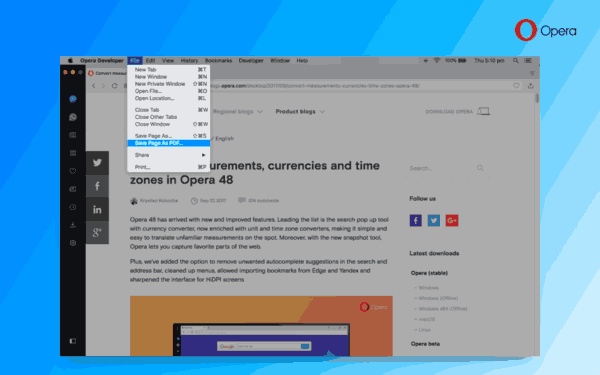 There is another method to save a page as PDF with Opera. It is possible to use the Print dialog. You need to open your printing dialog and choose "Save as PDF" as your printer. There are multiple options that control how the PDF will be generated including layout, headers, margins and so on.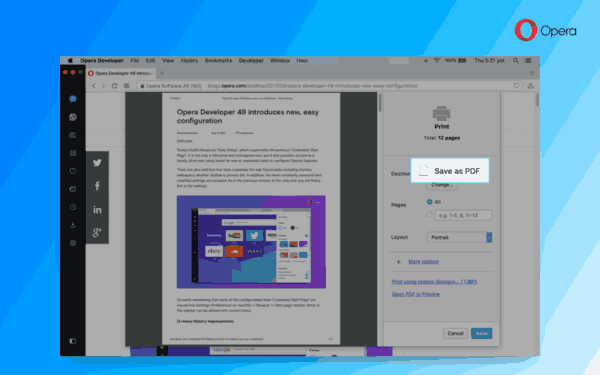 You might be curious what the difference is between these two methods? The new 'Save Page as PDF' option will store exactly what you see on your screen. The Print dialog will produce a print-friendly PDF file. It will be generated from the print version of your web page. Some elements like images or frames could be stripped and overall page layout may look different. So, the new option is optimized to save exactly what you see and to be convenient for offline reading.
Download links
Source: Opera