A minor change has been done to the Chromium-based Microsoft Edge browser. You can now install in Microsoft Edge, any of the variety of Chrome themes that are available. The Canary channel of Edge features native support for Chrome themes; no extra actions are required to install them.

You may remember that Microsoft Edge Canary 81.0.394.0 introduced the ability to use Chrome themes. That required a shortcut modification. Starting in Edge Canary 82.0.444.0, there was also a flag to enable theme support in the browser.
The flag is no longer required. Actual Canary versions (see the list below). All you need to do is to visit the Chrome Web Store and pick a theme that you like.
To install a Chrome theme in Microsoft Edge,
Open the Themes section in Google Chrome Store.
Click on  the Add button to install the theme. It will be applied.
You are done.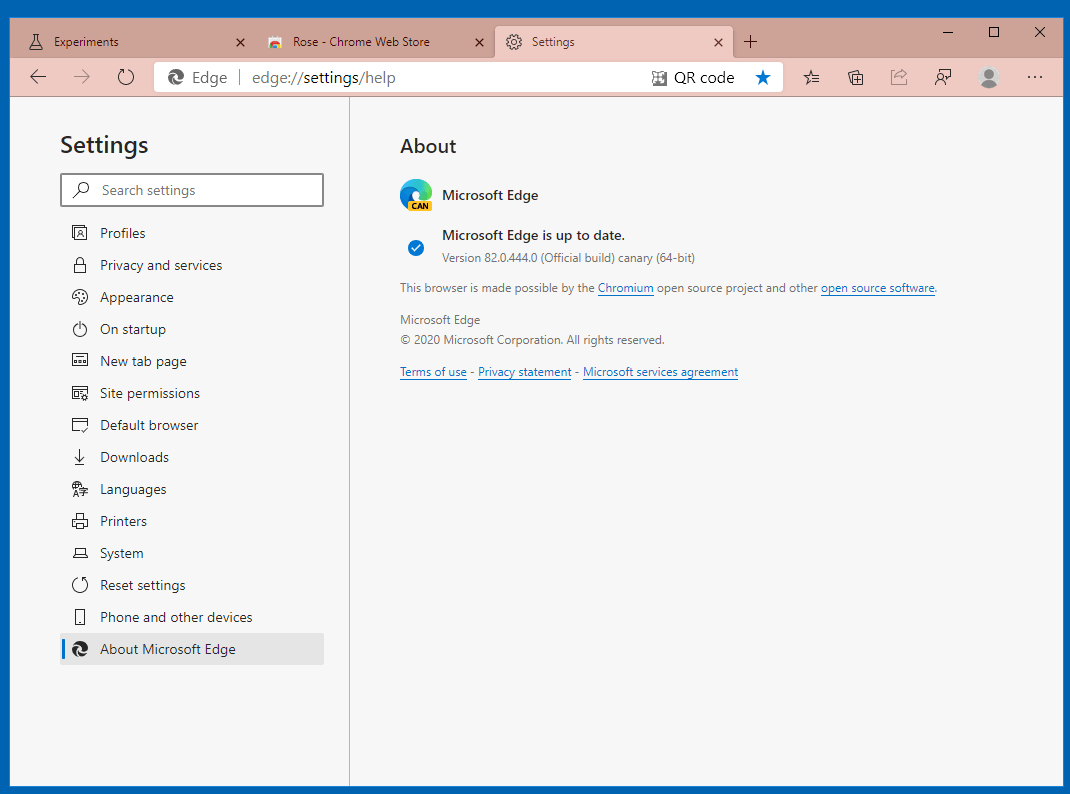 Note that Edge now allows easily removing of custom themes. Here is how.
Remove Custom Theme from Microsoft Edge
In Microsoft Edge, click on the menu button with three dots.
Select Settings from the menu.
In Settings, click on Appearance on the left.
On the right, click on the Remove button next to the Custom theme line.
This will restore the default Edge theme.
Actual Edge Versions
---
Download Microsoft Edge
You can download pre-release Edge version for Insiders from here:
Download Microsoft Edge Insider Preview
The stable version of the browser is available on the following page:
Download Microsoft Edge Stable
---
Note: Microsoft has started delivering Microsoft Edge to users of Windows via Windows Update. The update is provisioned for users of Windows 10 version 1803 and above, and replaces the classic Edge app once installed. The browser, when delivered with KB4559309, makes it impossible to uninstall it from Settings. Check out the following workaround: Uninstall Microsoft Edge If Uninstall Button is Grayed Out.