A new blog post on the official Windows blog has revealed Windows 10 May 2019 Update, along with plenty of changes made to the update delivery process.
Microsoft has decided to release Windows 10 version 1903 in May 2019. By shifting the release from April to May, the company is alloting more time for testing. Microsoft has learned the lesson with Windows 10 version 1809, which suffered from various issues leading to users losing data and several cancellations of the release. Due to that situation, Microsoft had to pull Windows 10 October 2018 Update quickly after its release because of a number of critical bugs. On March 20, 2019, Microsoft made Windows 10 version 1809 available again to all users.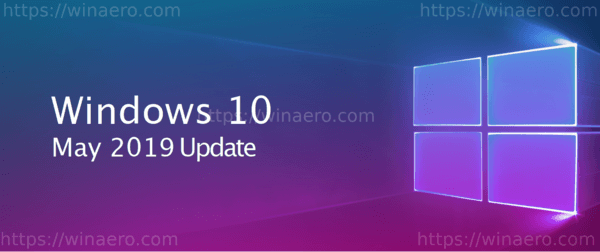 According to the announcement, May 2019 will see Windows 10 version 1903 in the Release Preview ring. It should reach Release Preview Ring Insiders in the next week.
Also, there are a number of changes made to the update delivery and installation process.
A new "download and install" option. In previous Windows 10 feature update rollouts, update installation was automatically initiated on a device once the telemetry data collected by the company gave them confidence that the device was compatible with the feature update. Beginning with the Windows 10 May 2019 Update, Windows Update is getting a new "download and install" option.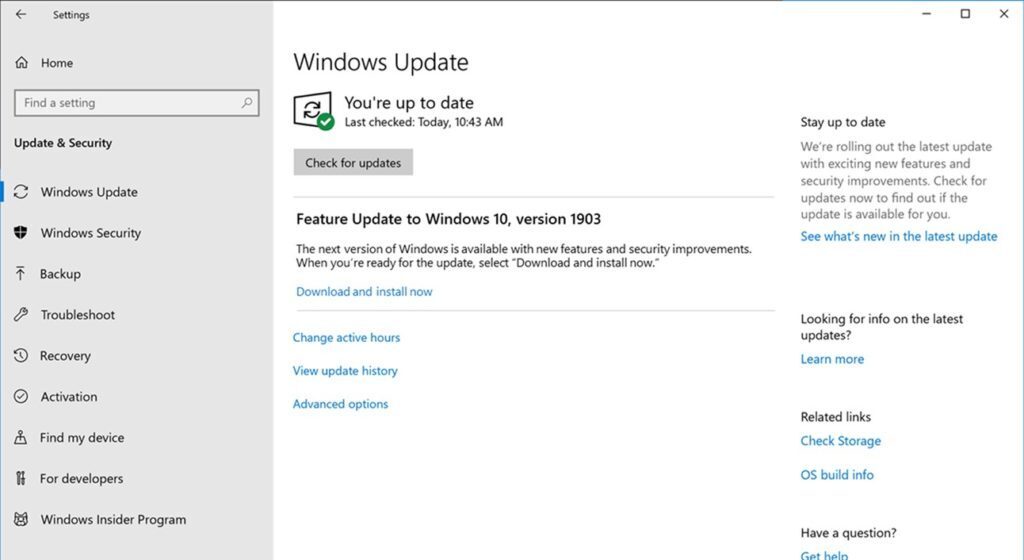 The Settings app will display a notification that an update is available and is recommended for your device. It is now up to the user to initiate when the update installs. When Windows 10 devices reach end of service, Windows Update will automatically initiate the feature update as keeping machines supported and receiving monthly updates is critical to device security and ecosystem health.
The ability to pause updates is coming to all editions of Windows 10 version 1903, including Windows 10 Home. The OS will allow the user to pause updates for 7 days, and up to five times.
Intelligent active hours to avoid disruptive update restarts. The active hours feature, introduced in Windows 10 Anniversary Update, relies on a manually configured time range to avoid automatically installing updates and rebooting. Many users leave the active hours setting at its 8 a.m. – 5 p.m. default. To further enhance active hours, users will now have the option to let Windows Update intelligently adjust active hours based on their device-specific usage patterns.
Improved update orchestration to improve system responsiveness. This feature will improve system performance by intelligently coordinating Windows updates and Microsoft Store updates, so they occur when users are away from their devices to minimize disruptions.
So, Windows 10 version 1903 "May 2019 Update" will spend an extra month in Release Preview, and general availability won't be until late May. It is the right move, as most users prefer to use a stable OS rather than a quickly released buggy build. Also, making Windows stop forcing feature updates on users is an important option many users were looking forward to, since the very first Windows 10 versions.
What do you think about these changes? Do you support Microsoft in their move? Tell us in the comments.