Today, the code name for the next, upcoming Linux Mint version was announced by its developers. They also shared a brief change log which highlights some interesting changes Linux Mint will receive this winter.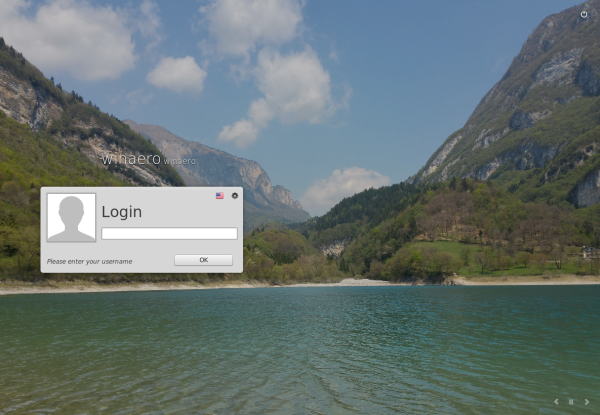 Linux Mint developers have revealed that Linux Mint 18.3 will be codenamed Sylvia. We are expecting to get the final version of Mint 18.3 in December 2017, as it is based on Ubuntu 16.04.3.
There are a number of changes announced in the blog.
Backup Tools
Along with MintBackup, Mint's very own backup tool, there will be a new open-source app pre-installed in Mint 18.3. It is Timeshift, an excellent tool which focuses on creating and restoring system snapshots. It's a great companion to mintBackup which focuses on personal data.
System Reports
A new tool, called "mintReport", will bring information to users and help them troubleshoot issues with the OS. The app is not feature complete as of this writing, but it is already able to gather crash reports using apport as a backend.
Mint 18.x releases will be based on Ubuntu 16.04 LTS and supported till 2021.
Cinnamon improvements
HiDPI will be enabled by default in Cinnamon 3.6. It will come with a refined user interface for the configuration page of Cinnamon spices (applets, desklets, extensions, themes).
Nemo extensions have got a "Configure" link in the Nemo plugins dialog to quickly open their settings:
Other changes
Other improvements
The Driver Manager app has got better HiDPI support and better detection of CPUs and microcode packages.
Synaptic dialogs (used by Software Sources, Language Settings and the Update Manager) received support for window progress.
The toolbar of the PDF reader, Xreader, was improved. The history buttons were replaced with navigation buttons (history can still be browsed via the menubar). The two zoom buttons were switched and a zoom reset button was added to make Xreader consistent with other Xapps. Xreader is also getting support to detect your screen size, so that 100% zoom means that what you see on the screen is exactly the size the document would have on paper.
In Xplayer, the media player, the fullscreen window was improved to look cleaner and to be more consistent with the player's window mode.
Nemo-preview received support for animated GIFs.
Translations for Nemo extensions, cinnamon-session and cinnamon-settings-daemon are now handled by cinnamon-translations (and thus will be greatly improved).
Linux Mint is well known for its incredible, high quality themes and look and a focus on usability. From all the existing Linux distros, it has the most beautiful appearance no matter which desktop environment you use but its flagship Cinnamon environment is particularly lovely. It is very interesting to see what developers will offer in version 18.3.
Support us
Winaero greatly relies on your support. You can help the site keep bringing you interesting and useful content and software by using these options: