During its startup, Windows 10 executes the automatic repair feature which tries to fix booting related issues automatically. If your PC crashes twice consecutively or fails to boot, it will launch the automatic repair procedure and will try to fix the issue which caused the crash. It runs chkdsk and also runs System File Checker (sfc.exe) to restore any corrupt files.
While this feature can be useful for the average user, in some situations, this automatic repair can annoy you very much. Sometimes, it has also been known to get stuck in a repair loop. So it's better in such case to not let Windows do any automatic repairs.
Let's see how we can disable automatic repair in Windows 10

Another most important reason that you wouldn't want to the automatic repair enable is because Windows tells you nothing about what exactly it is doing while it's repairing. To disable automatic repair at Windows 10 boot, do the following:
Open the command prompt as Administrator (an elevated instance). See how to open elevated command prompt in Windows 10.
Type the following in the elevated command prompt you just opened:

bcdedit /set recoveryenabled NO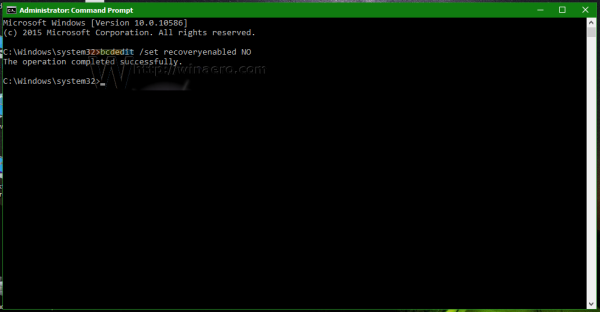 You are done. Now, you will be in control even if Windows 10 fails to boot. You can manually run chkdsk or bcdedit to repair boot related issues, instead of Windows doing everything automatically. To re-enable the automatic repair feature of Windows 10, type the following in an elevated command prompt:
bcdedit /set recoveryenabled YES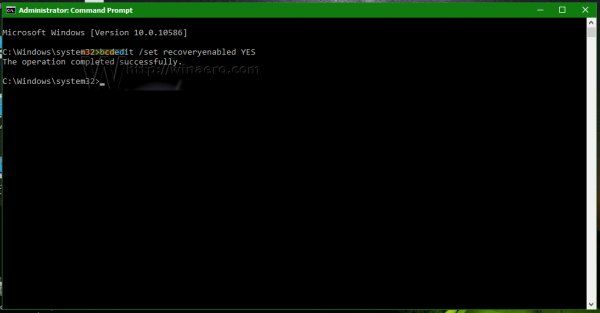 That's it.