Forgot your Windows 10 admin password? Your account is locked due to repeated failed login attempts? Can't log on to your computer as your user profile is corrupted or you've accidentally disabled all accounts? There may be other scenarios where you need to restore access to your Windows account. In this tutorial we'll show you easy ways to reset forgotten Windows 10 password with minimal effort.
Microsoft Account
It is worth checking if the account you're trying to recover is a local account or a Microsoft account. For Microsoft account, you can reset the forgotten password online from your phone or another Windows PC.
To do so, just head over to the Microsoft password reset page, enter the email address of your Microsoft account and click Next.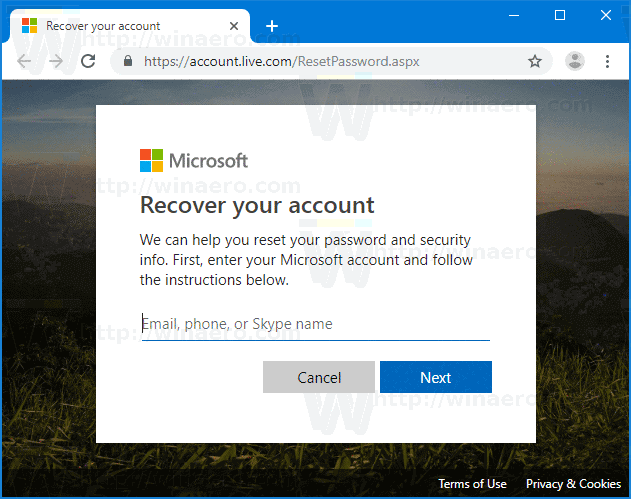 On the Verify your identity screen, Microsoft will send a one-time security code to the phone or email address associated with your account.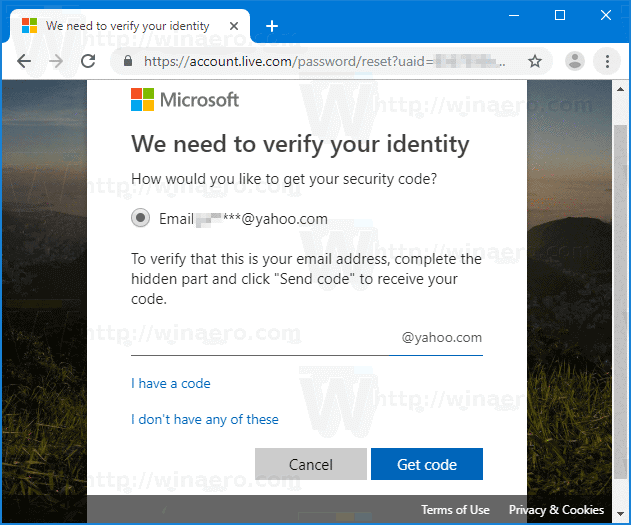 After you enter the code, you'll be able to make a new password. However, if you don't have access to the phone or email address on file for your Microsoft account, the above method won't work. In that case, you may need to use PCUnlocker to convert your account to a local account and regain access to your system.
Password Reset Disk
Now, let's say you use a local account for Windows 10. The most painless way of resetting lost local account password is using a password reset disk. It's a good precautionary measure to create a password reset disk before you lose access to your account.
If you've made a password reset disk in advance, just plug it into USB port on your computer. After a failed login attempt, the sign-in screen will show the "Reset password" link beneath the password field. Just click that link to bring up the password reset wizard and it lets you change the password with ease.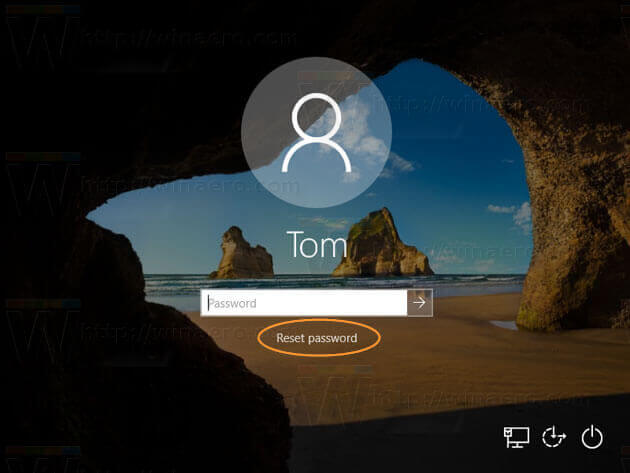 The biggest benefit of the password reset disk is that you just need to create it only once per account, no matter how many times you change your password. However, it doesn't work with Windows 10 Microsoft account.
Starting with Windows 10 Fall Creators Update, you can also add security questions to the local account. The next time you forgot your password, just click the same "Reset password" link on the Windows login screen. It will give you option to create a new password by answering security questions.
PCUnlocker
So, you've forgotten Windows 10 password, and none of the above recovery methods work for you. Fear not, my friend, PCUnlocker will save the day! This program can reset or bypass local user password, convert Microsoft account to local account, or create a new admin account on Windows 10, so you can log back into your locked PC without data loss.
To get started, you need to use another PC to download PCUnlocker ISO file. In order to create a bootable USB (or CD) with PCUnlocker, we recommend a free program called ISO2Disc, which is pretty easy to use.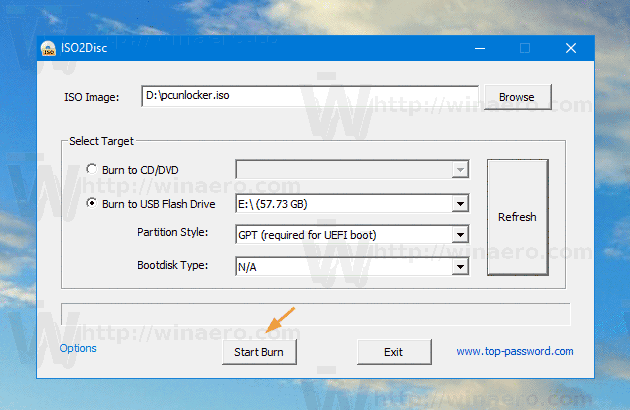 Once the bootable USB is created, you can proceed with resetting forgotten Windows 10 password on your locked PC. Plug it into USB port, and you'll need to press a certain key (may be DEL, ESC, F12, F11, F10 or F2, depending upon your computer) to access Boot Menu right after you power on that computer. Once there, choose to boot from USB drive.
After the live environment is loaded into memory, PCUnlocker will launch automatically and you'll see a list of user accounts on the screen. Locate the account you are trying to recover, and then click on Reset Password button.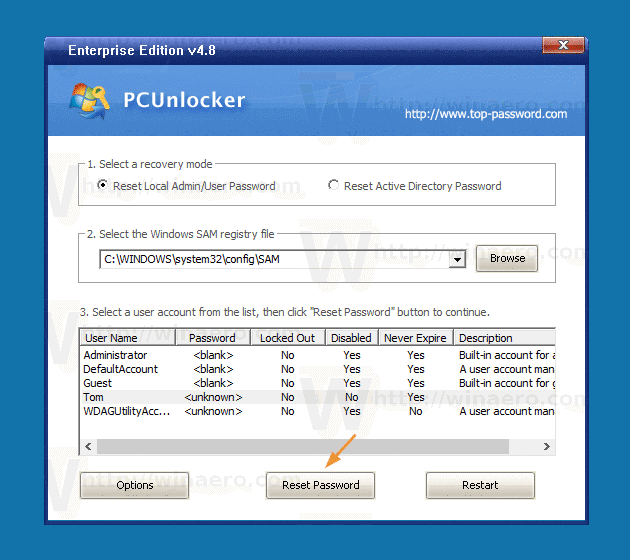 When you're prompted to enter a new password, set a password so you'll never forget it again and click OK. If your selected local account was linked to a Microsoft account, this step will also convert your Microsoft account back to local user.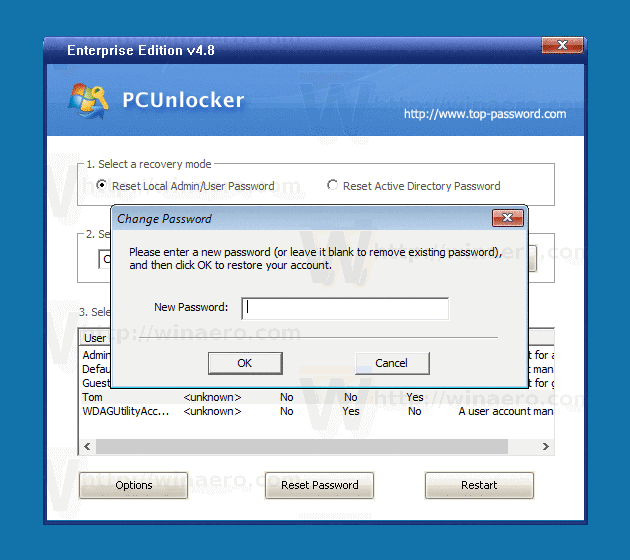 Additionally, you can click on the Options button at the bottom left corner to access other features: create a new local admin account, bypass the password without resetting, find lost Windows & Office product key, backup registry, etc.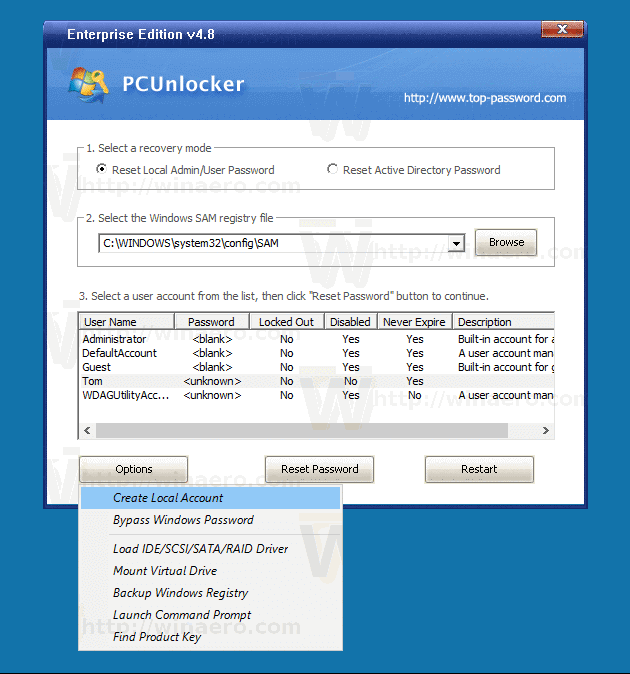 Once you're done, just reboot and unplug the USB drive, and you're good to go.
Restore Windows 10 to Previous State
Any changes made to your Windows 10 computer can be reverted by performing a system restore. If you're experiencing an issue with your Windows account, just restore your computer to an earlier backup point with an old password that you can remember.
To do this, boot your PC with Windows 10 installation media. On the Windows Setup screen, select your language preferences and next click on "Repair your computer".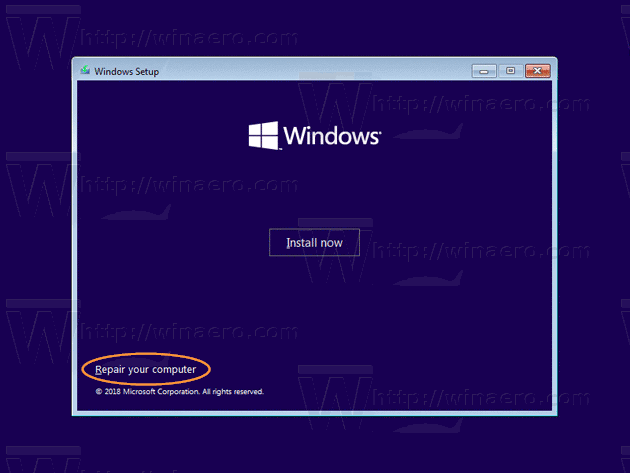 Navigate to Troubleshoot -> System Restore.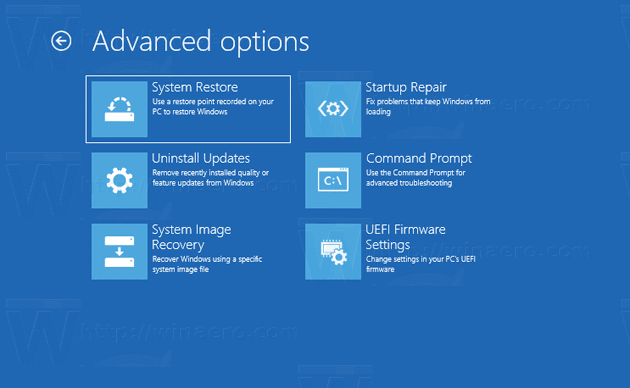 Follow the on-screen instructions and select the restore point with an old password you can still remember, and click Next.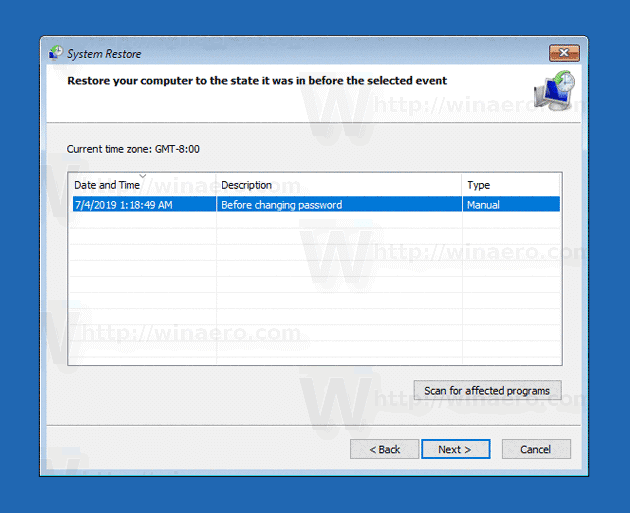 Once the restoration is complete, you should be able to log on to your system and access your programs and files.
Conclusion
Other than using the above methods to reset forgotten Windows 10 password, you can also do it using the sticky keys exploit or the similar Utilman.exe trick, but the procedure is a bit complicated. Anyone with physical access to your PC can break into your account. To prevent any kind of password reset hacks, you can enable BitLocker on the system drive and lock down the boot sequence in the BIOS/UEFI so others can't boot from CD/USB without your permissions.