Mozilla has released a new Firefox version to the stable branch users. Version 76 is notable for a number of improvements made to the built-in password manager, Lockwise, and picture-in-picture mode.

Firefox is a popular web browser with its own rendering engine, which is very rare in the Chromium-based browser world. Since 2017, Firefox has the Quantum engine which comes with a refined user interface, codenamed "Photon". The browser doesn't include support for XUL-based add-ons any more, so all of the classic add-ons are deprecated and incompatible. See Must have add-ons for Firefox Quantum.
Thanks to the changes made to the engine and the UI, the browser is amazingly fast. The user interface of Firefox became more responsive and it also starts up noticeably faster. The engine renders web pages much faster than it ever did in the Gecko era.
What's new in Firefox 76
Picture-in-Picture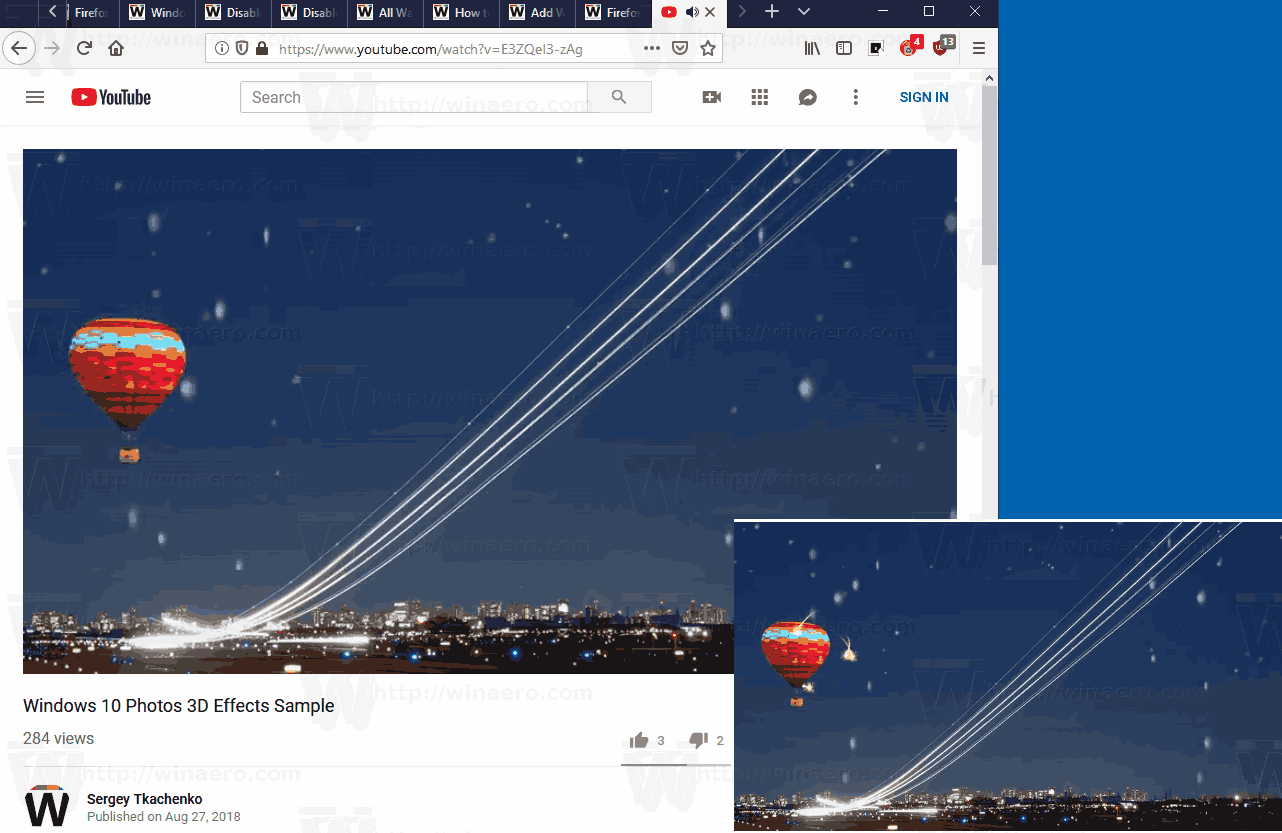 When you double-click on a video fly-out, it will not switch to full-screen mode and back.
Lockwise Password Manager
A password generator will be offered once you click on a password field. It will generate a strong, secure password.
Firefox will show alerts for web sites with already saved passwords, if such a web site has been breached. Also, you will be prompted to change the password.
Stored passwords are now protected by Windows 10 login credentials manager.
Firefox now requests the user to enter his Windows 10 login credentials, e.g. a PIN, when the user is trying to view, copy, or edit saved login credentials for web sites.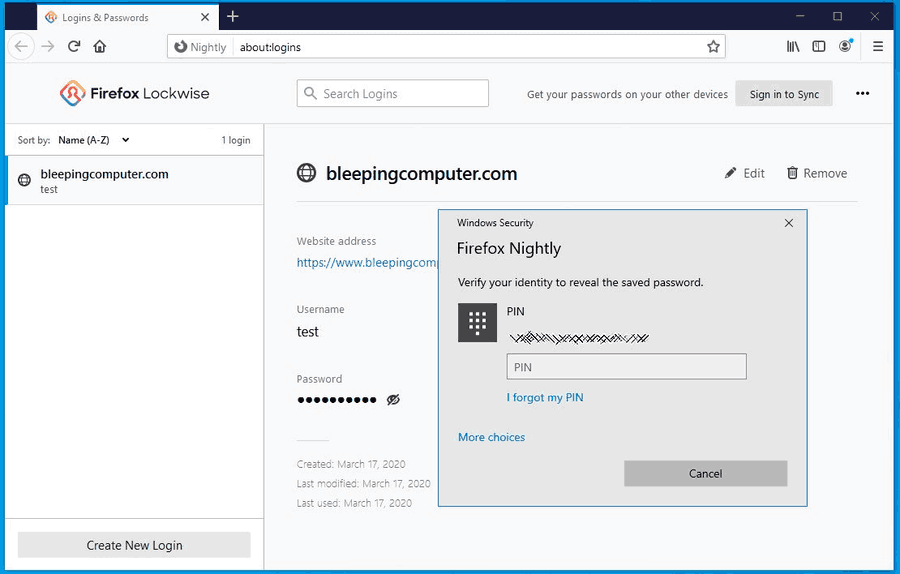 If a user does not know the password, PIN, or other configured authentication credentials, Firefox will not allow the user to view the credentials.
This method effectively secures Firefox Lockwise that a local user can not read through the machine owner's saved credentials.
Other changes
Mozilla rolls out WebRender to devices with Intel mobile graphcs with a screen resolution below 1920x1200.
Also, there are a number of new address bar adjustments, which include reduced shadows and increased button sizes, which look good on touch screen devices.
Download Firefox
To get the browser, visit the following link:
You will see a number of folders. Click on one of the following folders:
win32 - Firefox 32-bit for Windows
win64 - Firefox 64-bit for Windows
linux-i686 - Firefox for 32-bit Linux
linux-x86_64 - Firefox for 64-bit Linux
mac - Firefox for macOS
Each folder has subfolders organized by the browser's language. Click on the desired language and download the installer.