Microsoft has made available for download a number of pre-release Edge versions based on Chromium. At the moment of this writing, the browser is available in a Dev Channel and a Canary Channel. The browser supports the built-in dark theme of Windows 10 natively. However, this interesting feature is not enabled out of the box. Here's how to activate it.
As you may already know, Microsoft Edge, the default web browser of Windows 10, is moving to a Chromium-compatible web engine in the Desktop version. Microsoft explains that the intention behind this move is to create better web compatibility for customers and less fragmentation for web developers. Microsoft has already made a number of contributions to the Chromium project, helping to port the project to Windows on ARM. The company promises to contribute more to the Chromium project.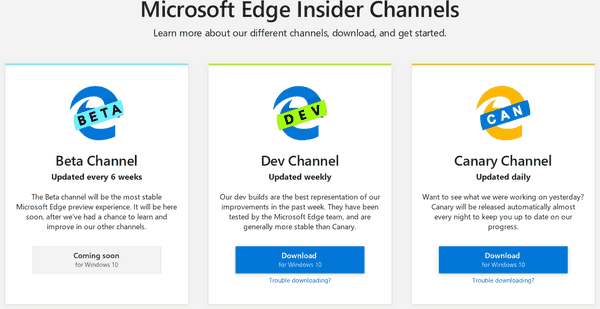 The official preview builds of the Chromium-based Microsoft Edge browser are available for Windows 10 only. The 'Beta' Channel build is missing as of now, but its badge hints that it is coming soon.
At first glance, there seem to be no exclusive features in this release besides the Read Aloud option, that is familiar to users of the EdgeHTML-based Edge app.
To Enable Dark Mode in Microsoft Edge Chromium,
Open Settings.
Navigate to Personalization - Colors.
On the right, choose the desired color set under the Choose your color drop down.  You can select either Light, Dark, or Custom options. Set it to Dark.
Alternatively, select the Custom option, so you will be able to set your default App Mode to Dark.
Type edge://flags in the address bar of Microsoft Edge.
Set the flag Microsoft Edge theme to Enabled.
The result will be as follows.
I have already covered this and other Edge tricks and features in the following post:
Hands-on with the new Chromium-based Microsoft Edge
Check it out.
Related articles: