As you may already know, XFCE4 is my favorite desktop environment in Linux, which is my primary operating system. Actually, it is the only modern DE I can stand. It is fast, stable, feature-rich and includes a bunch of high-quality useful apps. In this article, I would like to introduce the Numix HiDPI theme for XFWM, the window manager of XFCE4.

Themes for XFWM define how the window frame will look in your XFCE4. There are plenty of good-looking themes made for XFCE4 and GTK2/3. However, the big problem with almost all window frames is that they have no "bigger" version, and the window manager doesn't support scaling. When it comes to a high-DPI, high resolution screen, all the themes look terribly small. When you are using your mouse, it is literally hard to minimize, maximize or close a window with tiny buttons in the title bar.
There is only one theme I know which has a bigger version. It is the "Default" theme, which matches the "Adwaita" GTK theme.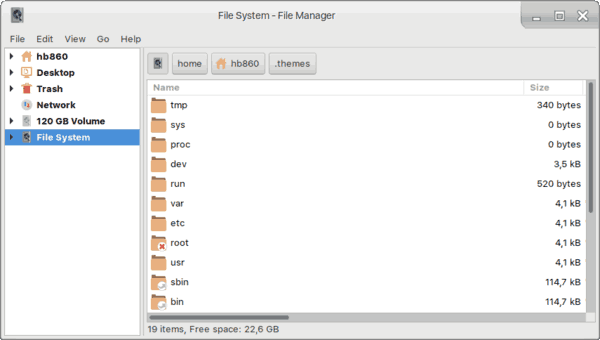 Another problem is that I do not use Adwaita. Adwaita is the default theme for Gnome 3. All controls and elements are oversized in this theme, and there are huge gaps between the UI elements, large enough to fit an elephant! While Gnome 3 has many advantages and disadvantages, its default appearance is mostly a disappointment.
My favorite GTK theme is Numix. If you are a Linux user, then Numix doesn't require any introduction. Along with Arc, Greybird and Zukitwo/Zukitre, they are the best GTK themes available for various DEs these days.
Unfortunately, there is no HiDPI version of the Numix theme, so I had to create my own.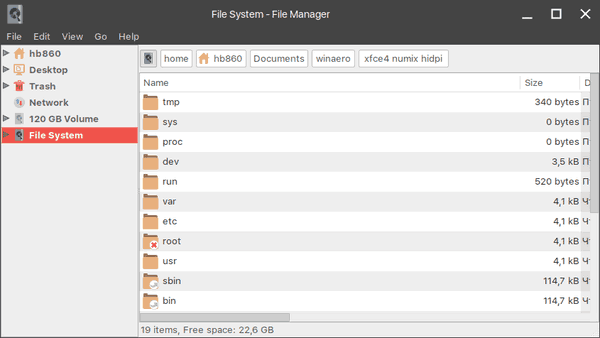 Here is the theme:
Download Numix HiDPI Xfwm Theme
It comes with the following features:
Big caption buttons
40px tall title bar
App icon on the left
Button hover highlight. The close button has the right highlight color.
I am not great at design, so you may find this theme less than perfect or even ugly. But at least it fits the GTK Numix theme well.
The regular theme:
The hiDPI version: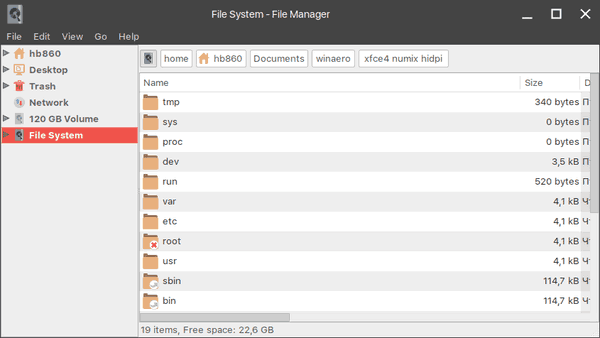 Credits: To create this one, I've used the "Chrome window title bar" theme as the base, so many thanks go to the author of the original work. I've modified and recolored bits with GIMP and added the missing app icon feature.
How to install Numix HiDPI Xfwm Theme
Download the theme using the link above.
Extract the folder "Numix HiDPI" from the ZIP archive you've downloaded to the following folder:

/home/your user name/.themes

It is a hidden folder in Linux. If you don't have such a folder, then just create it and then put the Numix HiDPI folder inside it.

Open Settings - Window Manager and select the Numix HiDPI item.
That's it.
Support us
Winaero greatly relies on your support. You can help the site keep bringing you interesting and useful content and software by using these options:
If you like this article, please share it using the buttons below. It won't take a lot from you, but it will help us grow. Thanks for your support!