Cinnamon is Linux Mint's flagship desktop environment. Started as a Gnome 3 fork, now it is fully independent. A new version of Cinnamon is out with a number of features you will like. Let's see the key changes done in this release.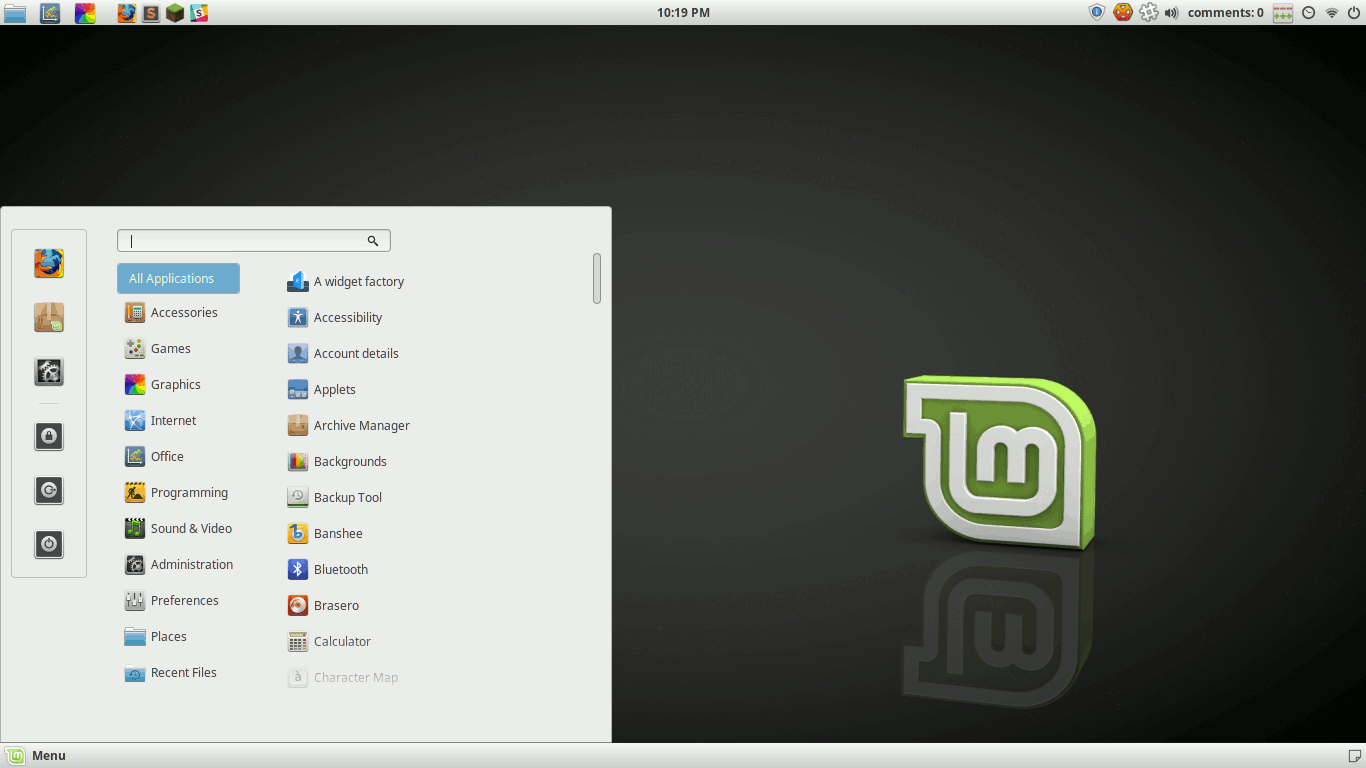 Cinnamon spices
Cinnamon 3.6 will come with a refined user interface for the configuration page of Cinnamon spices (applets, desklets, extensions, themes).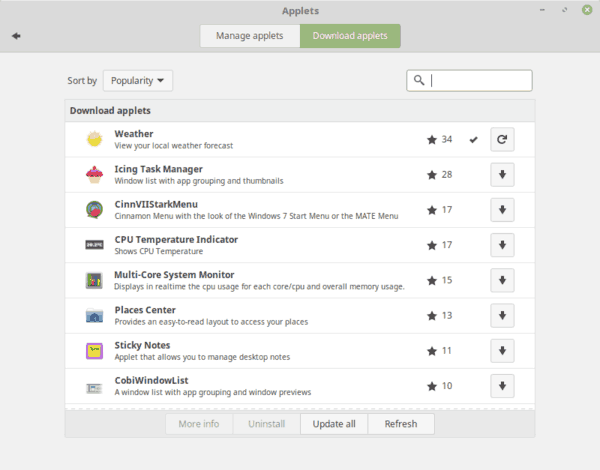 Progress bar in taskbar
A special change has landed to LibXapp, the core library shared between apps included in Linux Mint. It will allow apps that use it to draw a percentage right in the panel. Some applications like the USB Stick formatter or Nemo file manager's operations will use it to indicate their progress.

Mint version 18.3 will include the task progress feature for the following apps:
Nemo (file operations)
The Backup Tool
The Software Manager
The Driver Manager
The USB Stick formatter
The USB image writer
Developers are also considering adding support for this feature to MATE/Caja and Synaptic and its helper tools like Update Manager, Language Settings and Software Sources.
Nemo
Nemo, the default file mananger app for the Cinnamon desktop environment, has got the ability for extensions to supply their configuration dialog to the "Configure" link on the Plugins page to quickly open their settings: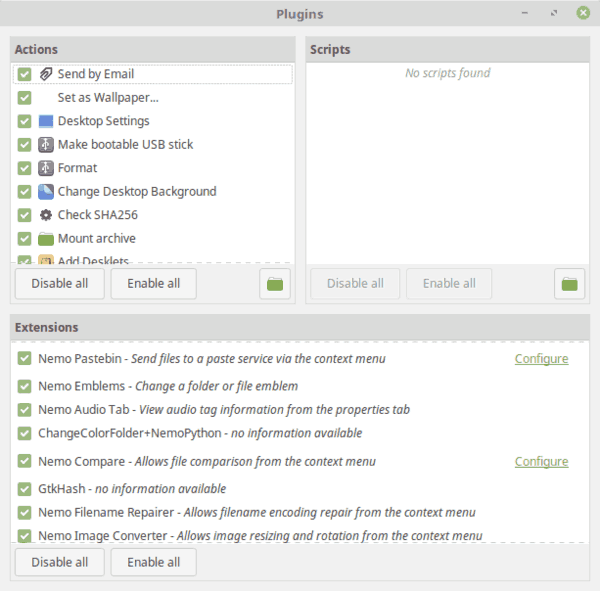 On-screen Keyboard
In the upcoming Cinnamon 3.6 desktop environment, its developers have implemented a special change in the On-screen keyboard app.
Developers have described it as follows:
First, the size and position of the on-screen keyboard are now configurable. You can place it on top or at the bottom and it can take half, a third or a quarter of your screen. We've also reviewed a couple of things when it comes to ons-creen keyboards in general. We fixed AT-SPI support (the ability for the Cinnamon keyboard to pop up automatically when you focus on a text entry) and we patched both Onboard and Cinnamon for them not to interfere with each others anymore (which means you'll be able to use the Cinnamon onscreen keyboard without onboard getting in the way, but you'll also be able to use onboard in Cinnamon if you want).
GNOME Online Accounts Support
Cinnamon 3.6 supports GNOME Online Accounts. Among other things, this support makes it possible to browse Google Drive and OwnCloud in Nemo.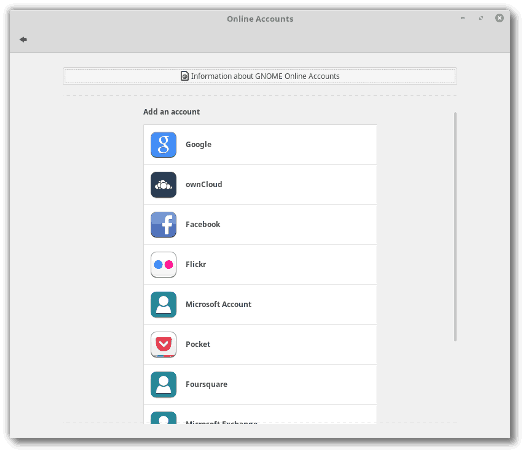 Other improvements include:
Synaptic dialogs (used by Software Sources, Language Settings and the Update Manager) received support for window progress.
HiDPI support  that will be enabled by default in Cinnamon 3.6.
Nemo-preview received support for animated GIFs.
Translations for Nemo extensions, cinnamon-session and cinnamon-settings-daemon are now handled by cinnamon-translations (and thus will be greatly improved).
Cinnamon 3.6 now fully support both Synaptics and Libinput and ships with an "automatic" configuration which adapts well to most touchpads no matter which driver you're using.
The network applet in Cinnamon has got the ability to re-scan for wireless networks.
Cinnamon 3.6 will be shipped with Linux Mint 18.3. If you do not want to wait for it, you can try it right now using the following PPA:
The source code is available on GitHub.
Do you like the changes in this release? Have you tried it in action? Tell us in the comments.
Support us
Winaero greatly relies on your support. You can help the site keep bringing you interesting and useful content and software by using these options:
If you like this article, please share it using the buttons below. It won't take a lot from you, but it will help us grow. Thanks for your support!