In Windows 10, it is possible to change drag and drop sensitivity. This can be useful if you have a sensitive touchpad and want to make it less sensitive to accidentally moving or copying files in File Explorer and other apps. Or you just might be unhappy with the default setting which requires dragging only a few pixels.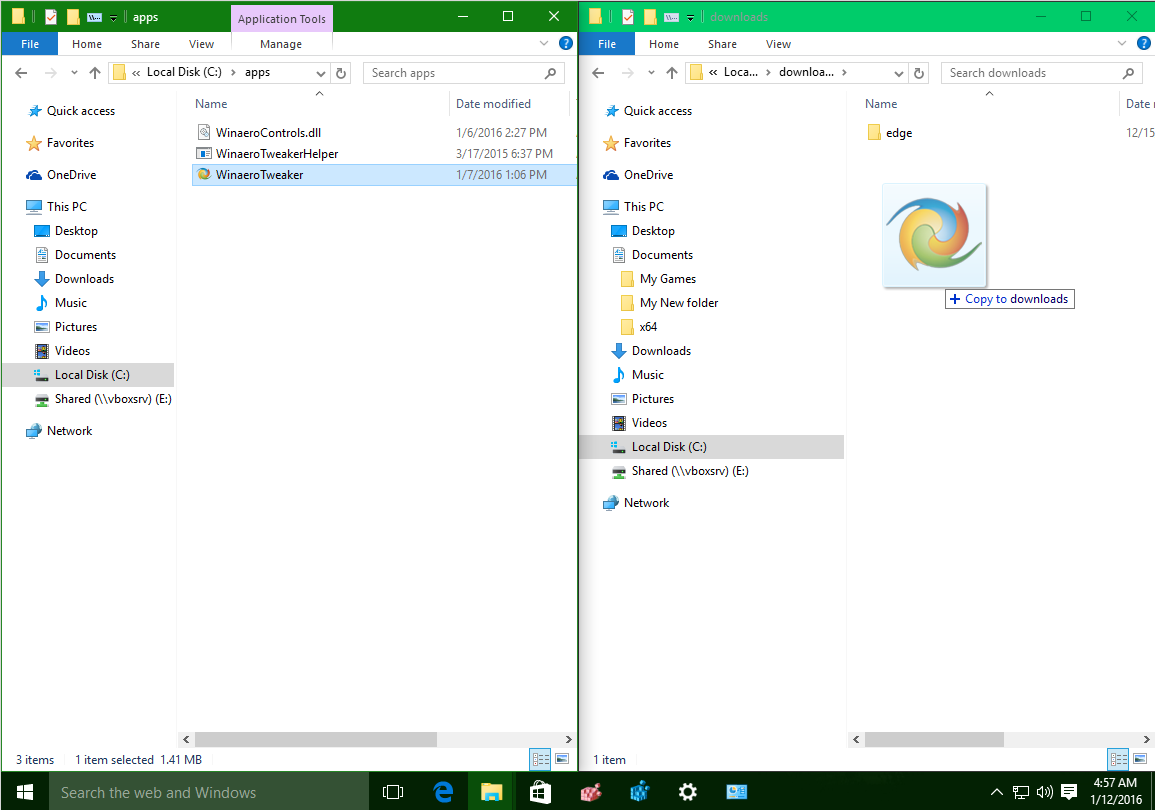 With the default settings, if you drag a file or folder by a distance of 4 pixels and release it, the default drag-and-drop action will occur.
When you drag a file or folder from one location to another in File Explorer, it will offer you to move it or copy it depending on whether you are dragging it to another folder on the same drive, or to another drive.
Because the default value is so low, it is very easy to inadvertently drag and drop your files to a random folder on your drive. It happens to me many times. To overcome this issue, you might want to change the drag-and-drop distance to a higher value. For example, you could set it to 40 pixels, so files and folders have to be moved by at least 40 pixels before you can drop them.
Unfortunately, Windows 10 does not include any GUI for this option, so it is necessary to apply a Registry tweak. Thankfully, it is not complicated.
To change Drag and Drop Sensitivity in Windows 10, do the following.
Open the Registry Editor app.
Go to the following Registry key.

HKEY_CURRENT_USER\Control Panel\Desktop

On the right, modify both DragHeight and DragWidth values and set them to the number of pixels for which to drag items before dropping them.
To make the changes done by the Registry tweak take effect, you need to sign out and sign in to your user account. Alternatively, you can restart the Explorer shell.
You are done!
Tip: See how to go to a Registry key with one click.
Note: This trick should also work in Windows 7, Windows 8 and Windows 8.1.
To save your time, you can use Winaero Tweaker.
You can download the app here: Download Winaero Tweaker.
That's it!
Support us
Winaero greatly relies on your support. You can help the site keep bringing you interesting and useful content and software by using these options: