It has come to be known that when you upgrade Windows 10 to a newer build such as TH2 (Version 1511), it removes apps silently which are incompatible with the new build. The operating system does not warn the user, it is removing apps secretly. It is not possible to know exactly which apps will be removed in advance.

RECOMMENDED: Click here to fix Windows errors and optimize system performance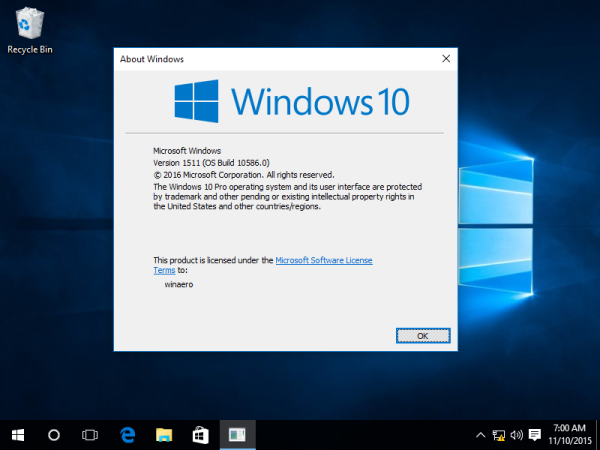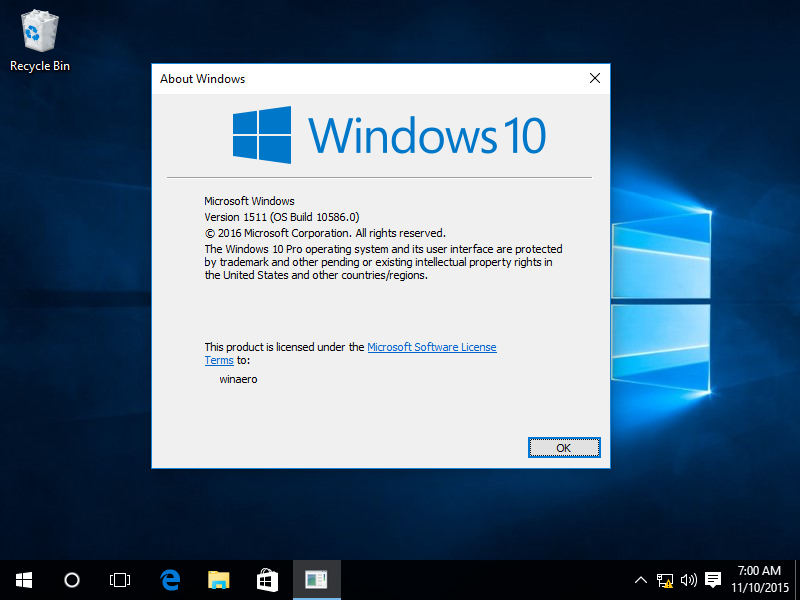 I saw the first mention of such hostile behavior from one of our readers, "xtcrefugee", who
warned us
that Windows 10 1511 will remove
Windows 7 games for Windows 10
automatically.
However, this behavior is not limited to games. ATI/AMD users suffered too by the removal the Catalyst driver software. Catalyst is Control Panel software for the video driver. For some reason, the operating system uninstalls it if you upgrade Windows 10 RTM to Windows 10 version 1511. Another app which the Threshold 2 upgrade "does not like" is the software information tool called Speccy. On one of my PCs, it uninstalled the ASUS SmartGesture drivers which I had installed and the ASUS SmartGesture software too which I had configured to disable certain gestures, and replaced it with stock drivers from Windows Update which re-enabled those accident-prone touchpad gestures. Other apps which are allegedly uninstalled for *some* users are CPU-Z, CPUID, CCleaner, SmartFTP, Avira Antivir Security, Novell client, Cisco VPN client, NetGear Genie and ESET AntiVirus. It might be that some of these apps might be incompatible, especially if you have an older version of the app installed. However, it is Microsoft's responsibility to inform the user about which apps are going to be removed after such a system upgrade to a new build.
It appears that Windows 10 version 1511 is uninstalling mostly those apps which work directly with hardware or perform some fine tuning of drivers.
This is a very unexpected and unpleasant behavior. The worst thing is that you cannot even guess what exactly will be removed. The operating system does not provide a single warning or extra information to the user. So, it can remove even some paid app which you purchased earlier to use with your Windows version prior to the upgrade.
It is not known if this is an intentional step taken by Microsoft where incompatible apps are silently removed or whether it is a bug in the setup program. But it is definitely a good idea to create a backup of your apps and their licenses to avoid issues if you decide to upgrade your Windows 10 to newer builds. This might even be the reason that caused Microsoft to remove ISO images for Windows 10 1511 from public servers before eventually restoring them. Tell us if you suffered the loss of any app from this upgrade already and how you dealt with it.
A Microsoft spokesperson said this is part of the Services agreement and thus should be expected by the user. They cite "The Microsoft Services Agreement allows Microsoft to change or discontinue certain apps or content where we deem your security is at risk." By using 'security' as the reason, Microsoft can remove any feature in Windows itself or any app which they feel puts you at risk. There is little to no transparency from the company.
RECOMMENDED: Click here to fix Windows errors and optimize system performance