A new feature has been added to the innovative Vivaldi browser. The browser allows searching for the selected text with different search engines.

RECOMMENDED: Click here to fix Windows errors and optimize system performance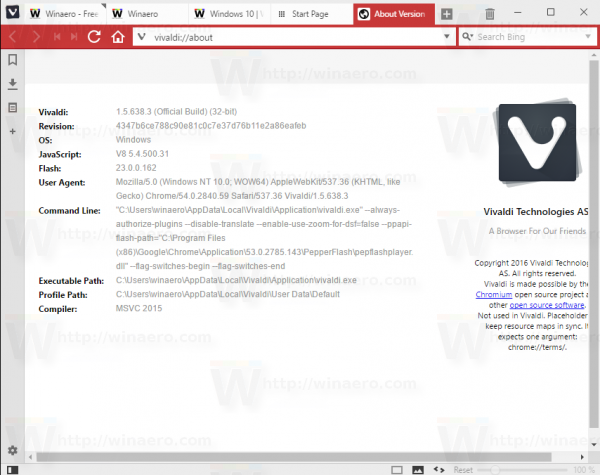 The most recent Vivaldi snapshot as of this writing is 1.5.638.3. Finally, it allows you to switch between the installed search engine on-the-fly. Just select some text on an opened web page and select "Search with" from the context menu: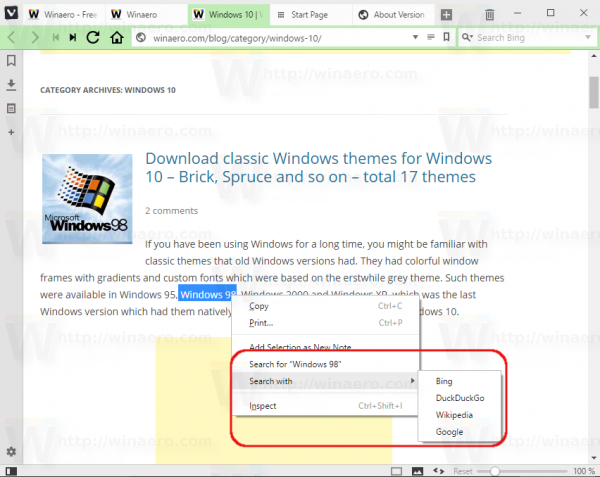 You will be able to perform the search using any of the installed search engines.
While this feature is not something revolutionary or new, it was not available in Vivaldi earlier. While all other mainstream browsers have this functionality, it was missing in Vivaldi.
So, from now, you don't need a third-party solution to switch between search engines from the context menu.
That's it. Thanks to Dan Dowling for this tip!