Another developer version of the innovative Vivaldi browser is out. Build 1483.4 represent the upcoming version 2.4 of the app, featuring support for context menus inside folders on the bookmarks bar on Windows and Linux.
RECOMMENDED: Click here to fix Windows errors and optimize system performance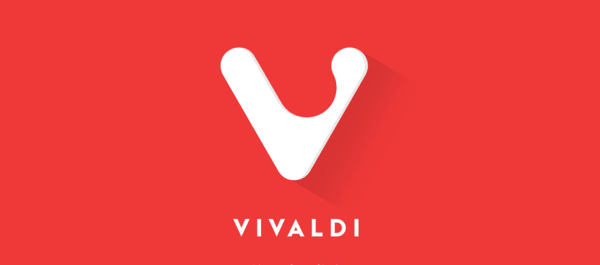 Vivaldi was started with the promise of giving you a highly customizable, full-featured, innovative browser. It looks like its developers kept their promise - there is no other browser on the market which offers the same amount of options and features. While Vivaldi is built on Chrome's engine, power users are the target user base, like the classic Opera 12 browser. Vivaldi was created by former Opera co-founder and developed keeping in mind Opera's usability and power.
Bookmarks Bar Context Menu
You can right-click on an item inside a folder in the Bookmarks toolbar and access the following commands: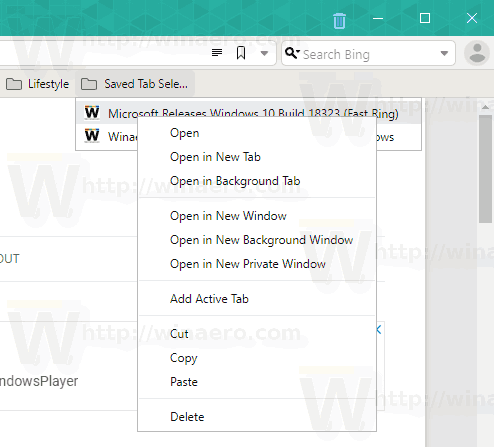 Download Links
Other changes
[New][Windows][Linux][Bookmarks] Add context menu support inside folders on bookmarks bar (VB-4356)
[Regression][Sync] Sync/Trash icon positioning issues (VB-50554)
[Regression][History] UI glitch when searching (VB-50458)
[Regression] Sometimes bookmark properties are not saved on blur (VB-50311)
[Regression] Vertical tabs in overflow crash UI (VB-50582)
[Regression] Hidden extension button issues (VB-50464)
[Regression] Zoom shortcuts stopped working in chromeless in fullscreen modes (VB-50355)
[Regression] Image properties display glitch (VB-50221)
[Regression] Tab bar minimize to default width after exiting fullscreen (VB-50422)
[Regression] Opening URL in new tab fails sometimes (VB-50396)
[Regression] Bookmark icon in address field is the wrong colors (VB-50499)
[Regression] External tab dragging does not work on top of documents (VB-44424)
[Regression] Hidden extensions buttons are not shown (VB-50282)
[Regression] Right-clicking on extension button (with counter bubble) breaks long press and secondary click in WebUI (VB-50418)
[Regression] Multiple pop-ups in the Status area can be opened in same time (VB-50294)
[Regression] Enter key is ignored in Add web panel dialog (VB-50298)
[Regression] Can not drag extension buttons (VB-50391)
[Regression] UI is collapsed when window is resized to minimal size (VB-50317)
[Regression] Format lost when using capture (VB-50369)
[Bookmarks] Can not open context menu using keyboard in manager (VB-50658)
[Profiles] Popup is not keyboard accessible (VB-50287)
[Profiles] Guest user can access Settings via URL (VB-49447)
[Sync] Keeps trying to log in with a saved password, even after failing (VB-50605)
YouTube test/trial version does not display correctly because of poor interaction with Spatial Navigation: fixed because Spatial Navigation is disabled in this build (VB-48792)
Appearance and functionality of tiling popup needs work (VB-50430)
Left-placed tab bar can be covered (VB-50526)
Crash when opening new window from a guest window (VB-50487)
Delete Browsing Data from Guest Window triggers crash (VB-50378)
Can't get rid of notification question on private windows (VB-41529)
Camera / Microphone permission mixup (VB-18405)
Upgraded Chromium to 73.0.3683.77
Source: Vivaldi
RECOMMENDED: Click here to fix Windows errors and optimize system performance