A new snapshot version of Vivaldi is out. Build Vivaldi 2.4.1455.4 represent the upcoming version 2.4 of the app. Featuring a number of improvements for Mac users, it comes with a new useful feature -  you can now bookmark a group of tabs.
RECOMMENDED: Click here to fix Windows errors and optimize system performance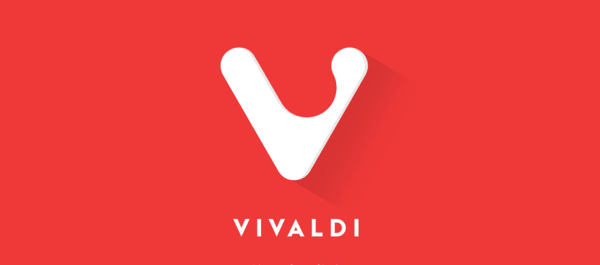 Vivaldi was started with the promise of giving you a highly customizable, full-featured, innovative browser. It looks like its developers kept their promise - there is no other browser on the market which offers the same amount of options and features. While Vivaldi is built on Chrome's engine, power users are the target user base, like the classic Opera 12 browser. Vivaldi was created by former Opera co-founder and developed keeping in mind Opera's usability and power.
Bookmarking selected tabs
Starting in build 2.4.1455.4, you can select a group of tabs (press and hold the Shift or Ctrl key and click on tab to select them), then right-click the selected tabs to bookmark them all at once. Also, the same can be done with Quick Commands. Finally, you can assign a keyboard shortcut to this operation. The saved tabs will be added to a new folder in bookmarks named with the current date and time. You can move or rename the folder or its bookmarks via the bookmark manager. This is another handy feature for quickly making folders containing collections of related sites or for picking up where you left off.
Screenshots: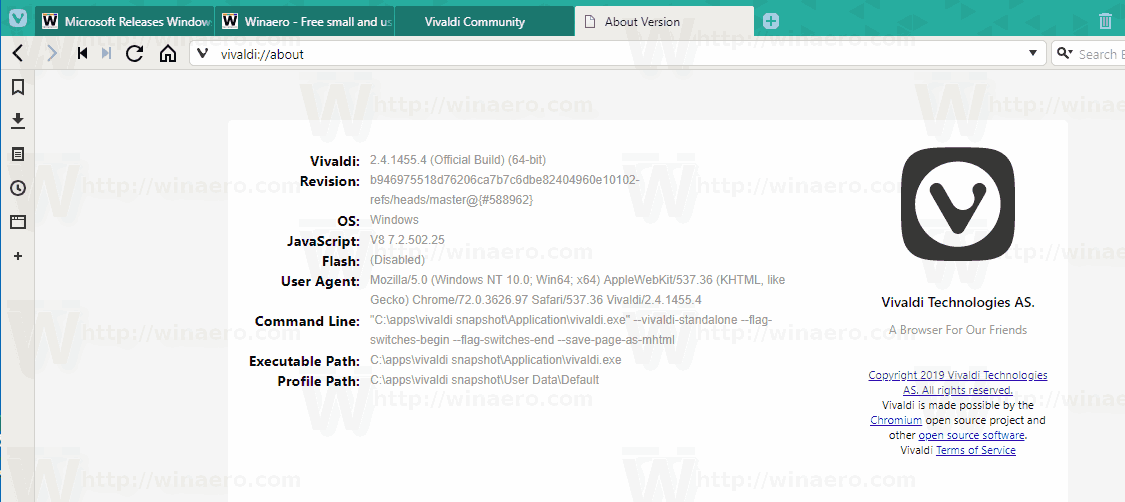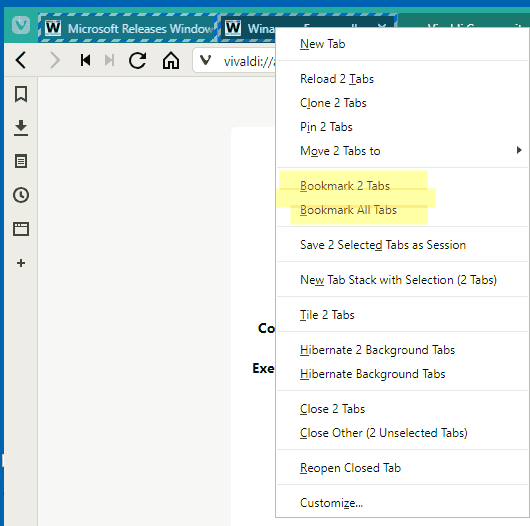 Mac version improvements
The team behind the browser has made some improvements to their media support on older Mac computers. So if you have had issues playing issues playing videos on Facebook, Twitter, news sites or popular streaming services before, now is the time to give it another go.
RECOMMENDED: Click here to fix Windows errors and optimize system performance