A new weekly build of Vivaldi, version 1.3.501.6, brought an unexpected pleasant surprise for all its users. Starting with this version, the browser adds support for customizable themes.

RECOMMENDED: Click here to fix Windows errors and optimize system performance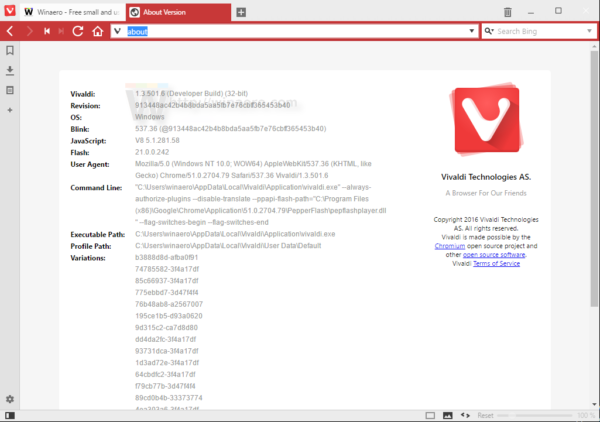 Once installed, Vivaldi 1.3 demonstrates the themes feature from the updated welcome screen: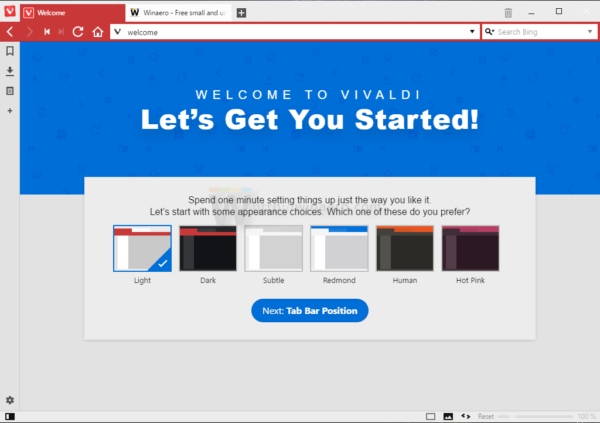 In settings, the user can pick one of the pre-defined themes: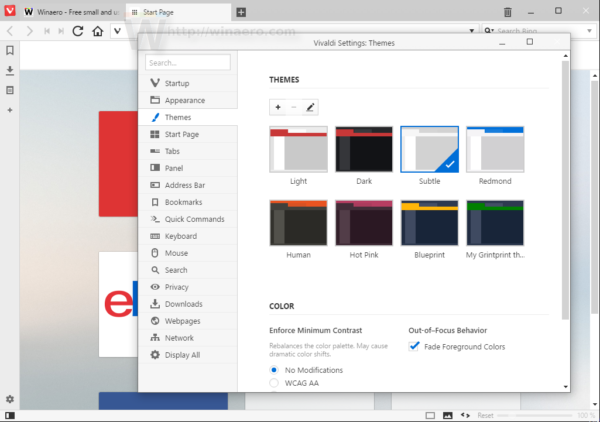 Light theme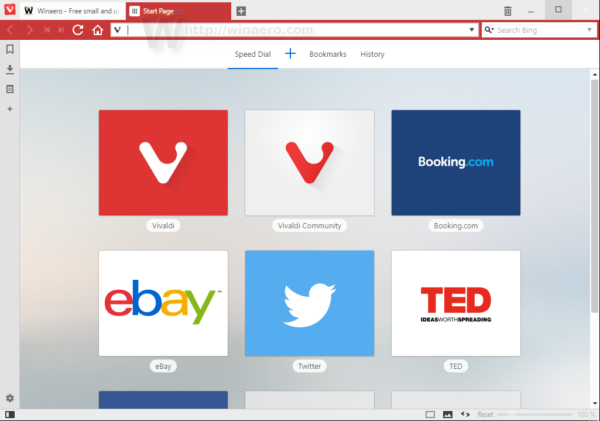 Dark theme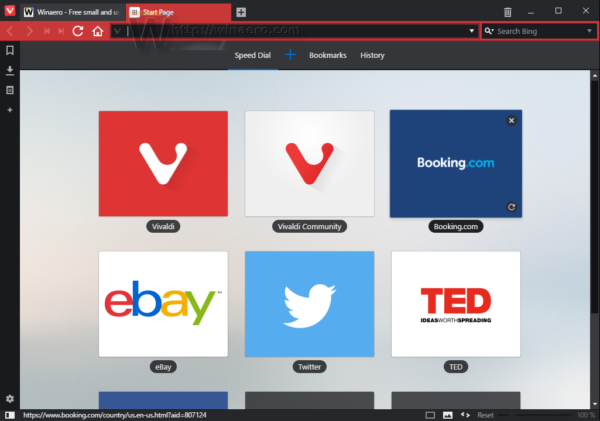 Subtle theme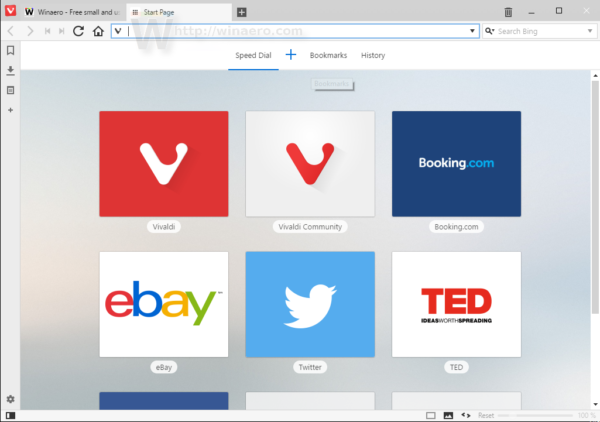 Redmond theme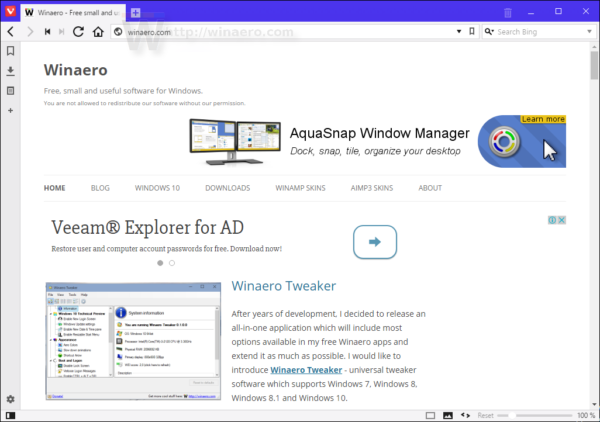 Human (ubuntu-like) theme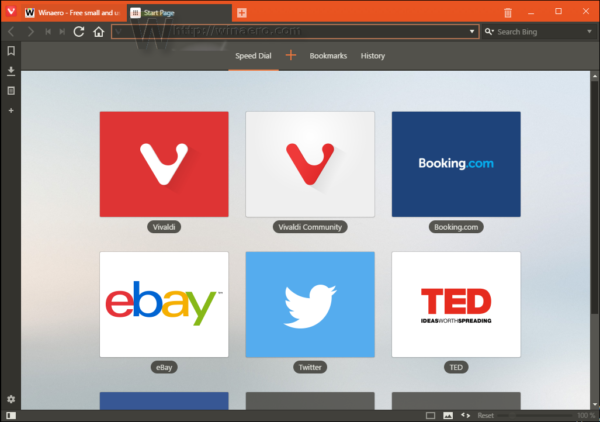 Hot pink theme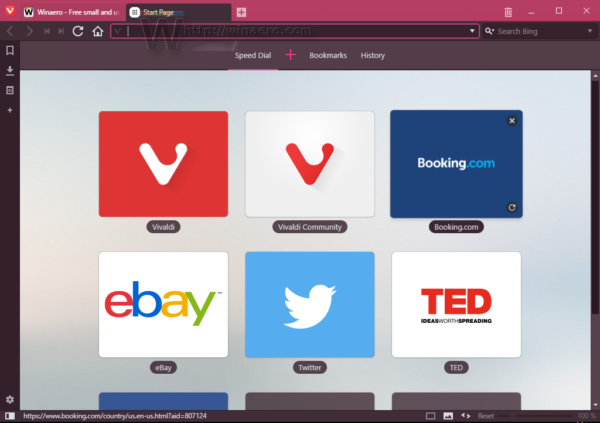 Blue print theme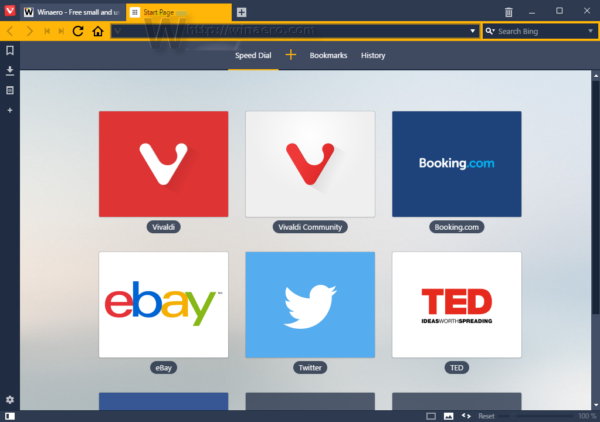 It is possible to add a custom theme. When you add a new theme in settings, it inherits the currently used theme's colors and options, which can also be useful when you need to tweak one of the predefined themes: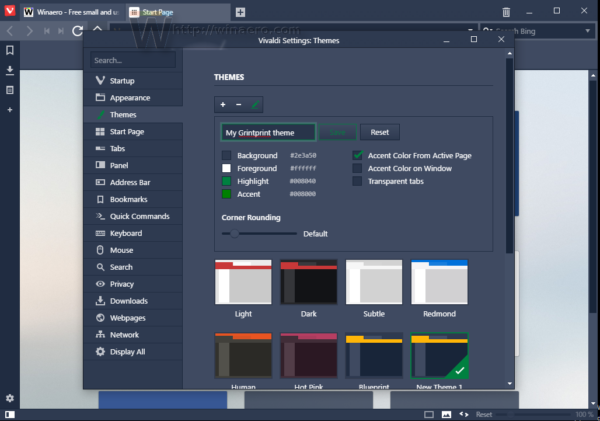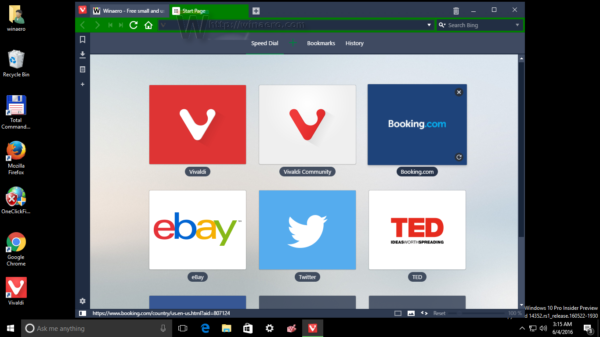 That's it. You can download Vivaldi 1.3.501.6 here:
The complete change log is HERE.
What do you think about this new feature of Vivaldi? Do you like its new themes? Tell us in comments.
RECOMMENDED: Click here to fix Windows errors and optimize system performance