Yesterday, Microsoft introduced a new beta version of Outlook.com - its web-based e-mail, calendar and task management service. It sports a fresh design, a smarter inbox, and better personalization. Unfortunately, the service is not available for everyone as of this writing because it is still in beta and many features from the current version of Outlook.com are missing in it. Here is a little trick which will allow you to join the beta testing immediately.

RECOMMENDED: Click here to fix Windows errors and optimize system performance
If a toggle switch is visible, it appears in the top right corner of your inbox.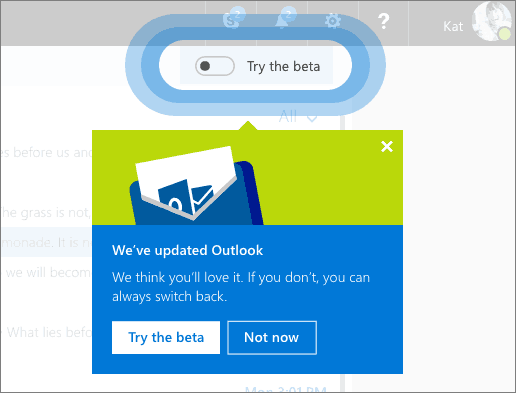 According to Microsoft, if you don't see it right now, you'll see it in the next few weeks. However, if you are desperate to try out the new UI of the service, do the following trick.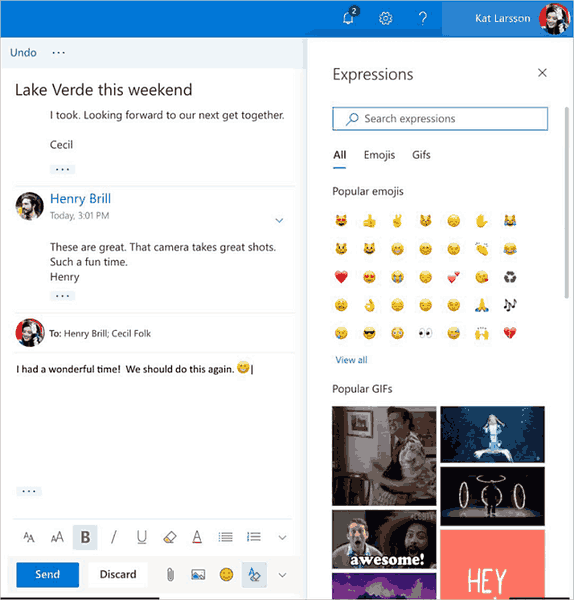 To try Outlook Beta without waiting, do the following.
Go to https://outlook.live.com/ and sign in into your account.
In the address bar, change the URL from https://outlook.live.com/owa/ to https://outlook.live.com/mail/.
That's it!
Note: Some users report that refreshing the page reverts the layout back to the old version of Outlook.com. To solve this, copy and paste the following directly in the address bar of your browser:
https://outlook.live.com/mail/#/inbox
That's it.
RECOMMENDED: Click here to fix Windows errors and optimize system performance