Apple has been a revolutionary when it comes to its software and each one
of them has set a benchmark for others playing in the segments.
iMovie, an amazing video editing app available for Apple users, is in
a big league itself. The app is available for free for Mac users and
is used extensively by professional video editors all around the
world.
RECOMMENDED: Click here to fix Windows errors and optimize system performance
It is limited to only Mac OS users is bringing difficulties to the
Windows users to use an app of such calibre. Hence, we got a fix for
such users and here are the 8 best alternatives for Windows when it
comes to iMovie.
Let's take a look at them.
Movavi Video Editor
As similar to the iMovie,
Movavi is a creator's lounge with everything that it takes to
become a multimedia creation centre. The platform can support any
video format and will allow you to show your creative prowess on it.
Put in photos and videos along with the audio and simply arrange them on
a timeline and synchronize the audio accordingly. You can also use
the various after effects that you can put in your clip which will
make it look more alluring. The interface will be a little different
from that of iMovie but it is a worthy match to its Apple
counterpart.
It is compatible for all versions of Windows starting from Windows XP up
to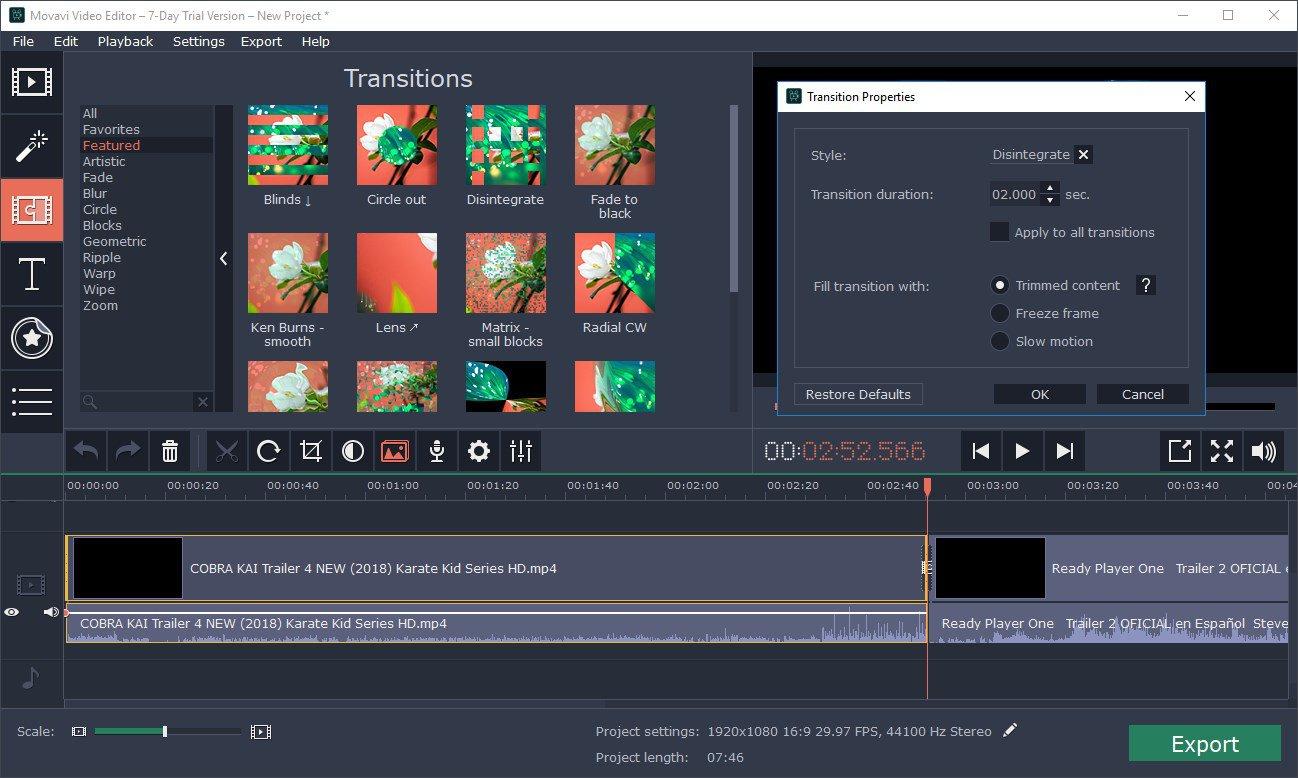 Windows 10.
Wondershare Filmora
This app is also available for Mac and is a very good option if you want
to use a simple yet powerful editing platform to show your creative
prowess. The step-by-step guide that is there on this platform will
help you to go about things in a simpler method.
You can make your video a treat to watch with tons of filter effects that
are available. There are some problems when it comes to the stability
of the app.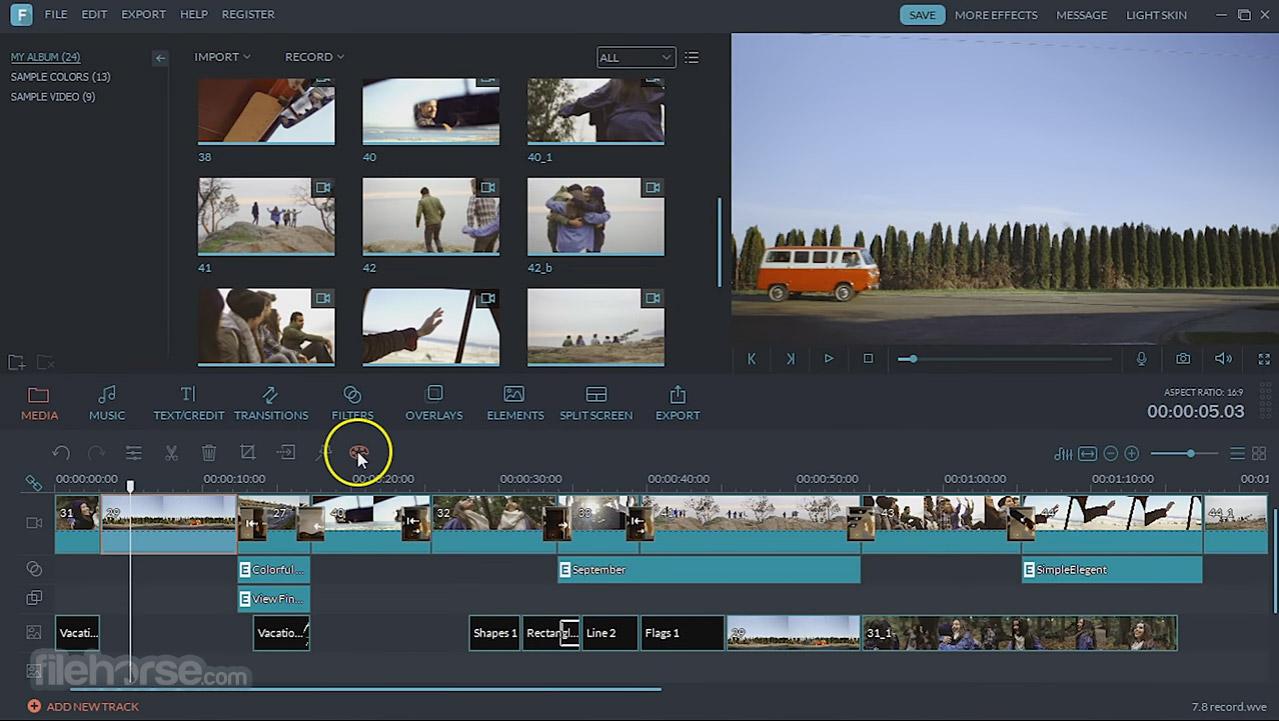 This software is compatible with almost all the versions of Windows such
as Windows 10 up to Windows XP.
NCH Video Pad
This is one of the editors which is also comparable to Sony Vegas, which
is one of the advanced level video editing software. The editor uses
advanced level effects and filters which you can use to edit your
videos and clips.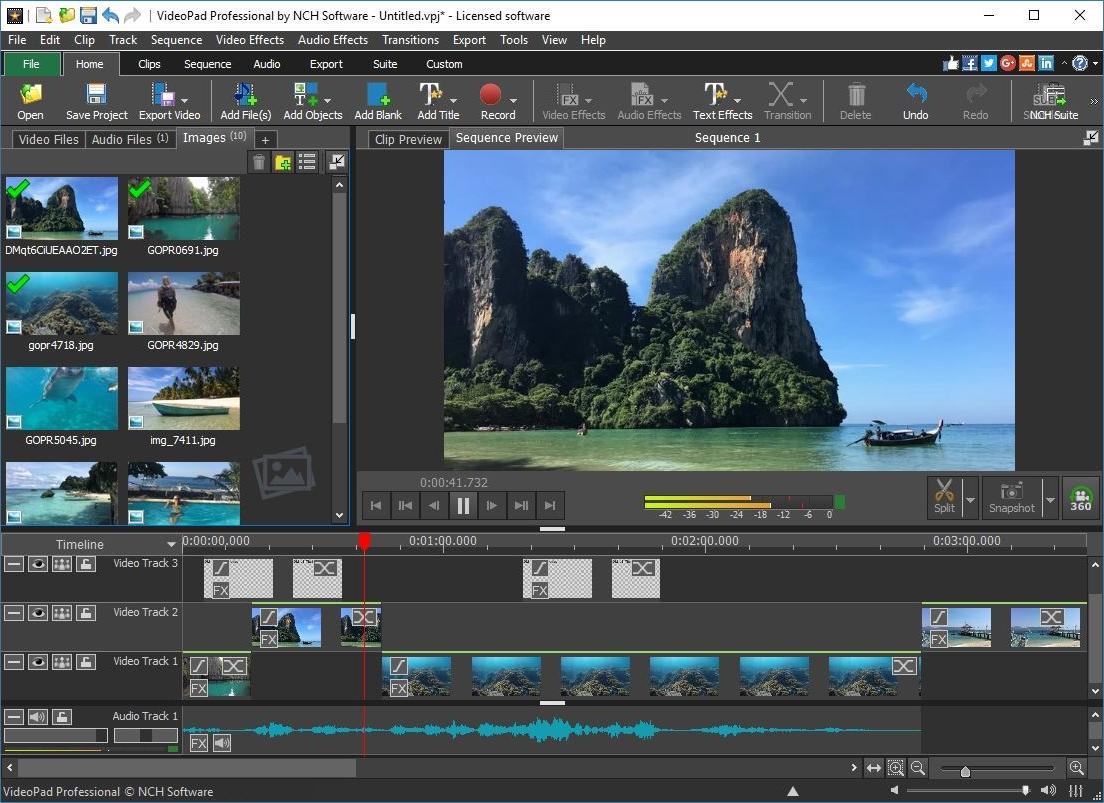 It supports various formats of clips and can easily be compared to
iMovie for the level of precision and the level of creative spectrum
that it gives you to operate on. This platform also produces direct
upload to YouTube and Facebook. You can go for the paid version for
more advanced option and editing option.
It is available for all the versions of the Windows from Windows XP to
Windows 10.
Lightworks Free
This is also available across operating systems such as Windows, Mac and
Linux.
This multi-platform video editing software holds its own ground when it
comes to professional video editing. It is a non-linear editing
system (NLE) for editing and perfecting digital videos in various
formats such as in 2K and 4K resolution and also for video quality
that could be viewed on Television sets. Use advanced multi-cam
effects and second monitor output among other features to bring an
amazing output.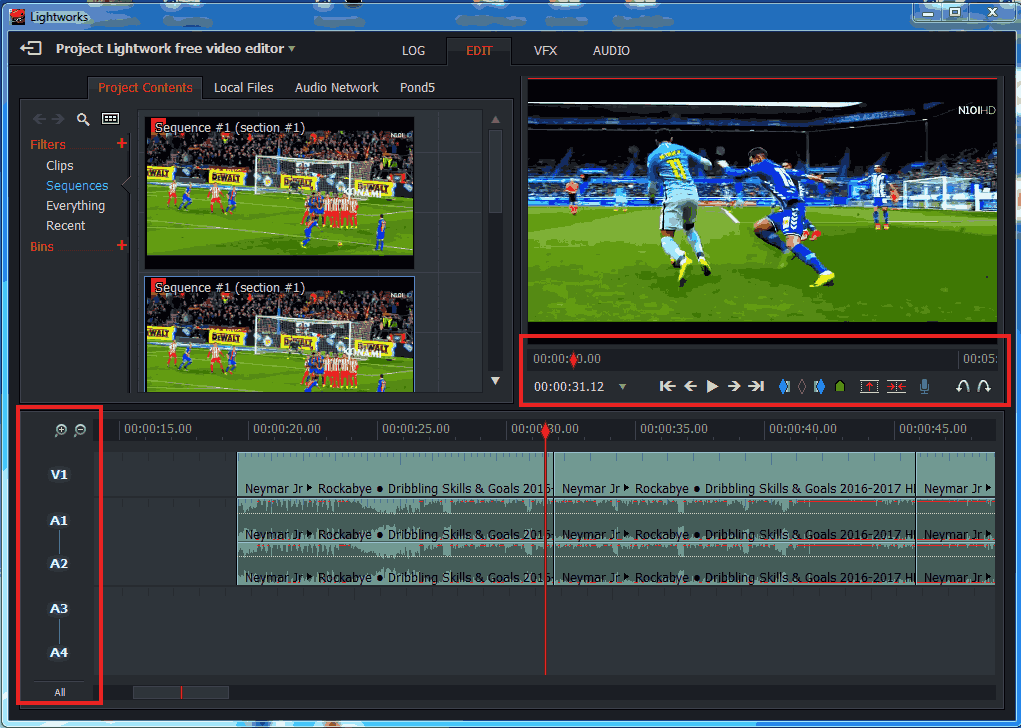 It also won the 2017 Emmy Awards for Non-linear Editing System. The free
version falls short of some of the major updates, therefore, it is
better to go for the paid version for a better creative experience.
CyberLink Power Director
The software runs through all the versions of Windows from Windows 10 and
Windows 7. It is a video editing software created by CyberLink which
enable you to do all the creative processes required for making a
video.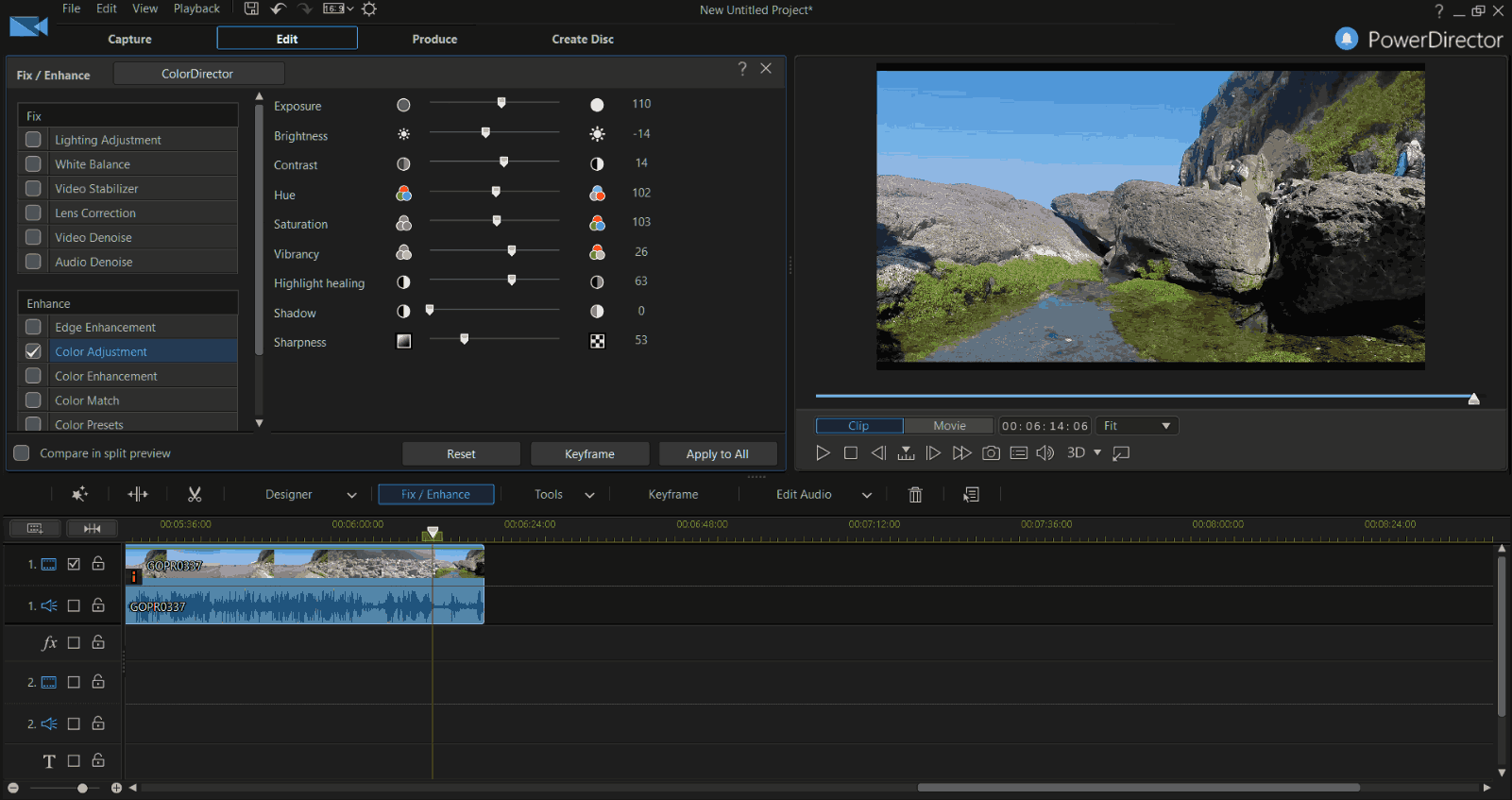 There are various features ranging from trimming, joining and overlaying of
clips and effects to create an alluring video. With regular updates,
it has also started to support new standard formats such as the H.265
video and 360-degree footage.
Herein, the users get the chance to use several customizable designing tools
among which a major name is PIP. To make your video more creatively
attractive, the users also get to use animated objects designed on
the videos. This way the video becomes more attractive and you can
also use your creative talent at a better level.
Corel VideoStudio
Corel VideoStudio is a video editing software which is available for
Windows. It is one of the best editing software when it comes to
using audio for your videos to makes it more attractive. The reason
behind is that there is a free music library available for you to use
which is owned by Video Studio. Thus, it becomes easier for you to
use your preferred music in the clips.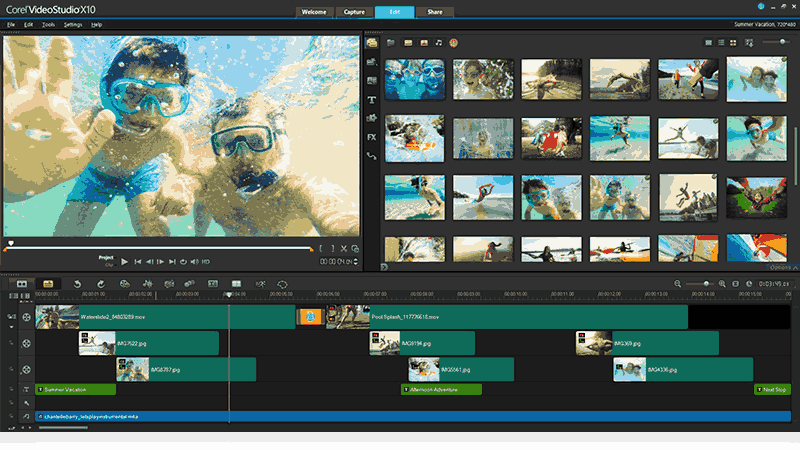 Features such as Stop Motion Animation, attractive filters, split screens,
track transparency, etc. are some of the features which can be used
by the creative minds to create something which is amazing. You can
balance the audio when going for adding dialogues to the video. Also
balancing audio in the clip is a lot easier with this software.
Typito
Sometimes text helps you to convey a much bigger message along with your video
clip. One such editing software is Typito which can be used to edit
and insert text. You can use this software for creating a marketing
campaign by including images and brand layouts.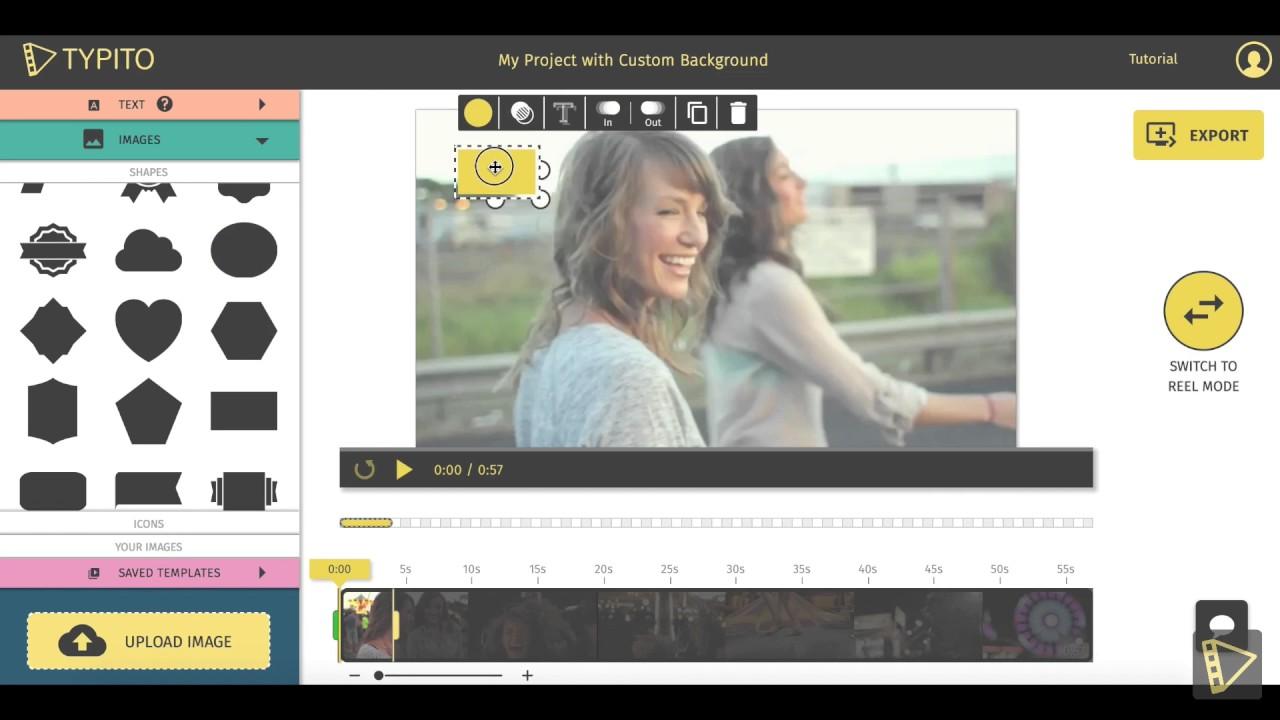 The software easily supports fully HD videos but the free versions
restrict you from using some of the features such as easy access to
the social media platforms for uploading your videos. You can also
enjoy free motion graphics templates and also preview your videos at
the time of editing them.
The software is available across all the versions of Windows.
Windows 10 Movie Maker
If you are using Windows 10 you can download this app from the Microsoft
App Store and use it to edit and create videos.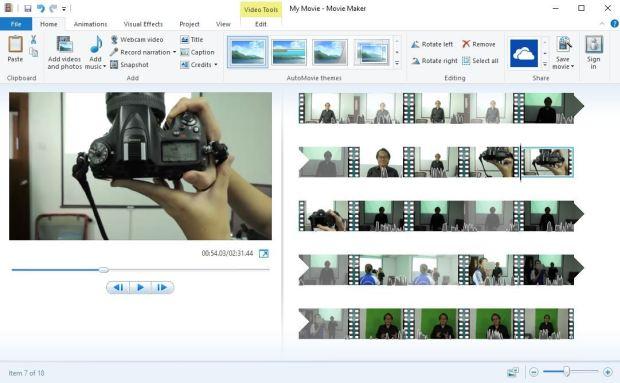 It supports almost all the major video file formats and is similar to
the other software above. You will miss out on some of the features
when on the free version and you can easily upgrade to the paid
version to enjoy the advanced features.
Windows Movie Maker can also be downloaded for the lower versions of Windows
accordingly.
So, these are iMovie alternatives that you can use to show your
creativity, and create videos to allow others to unleash your talent.
RECOMMENDED: Click here to fix Windows errors and optimize system performance