Microsoft has made available an updated MSI installer for their Skype Desktop app. The MSI targets enterprise users who need to redistribute the app in the production environment. It supports Windows Group Policy, and can be customized.
RECOMMENDED: Click here to fix Windows errors and optimize system performance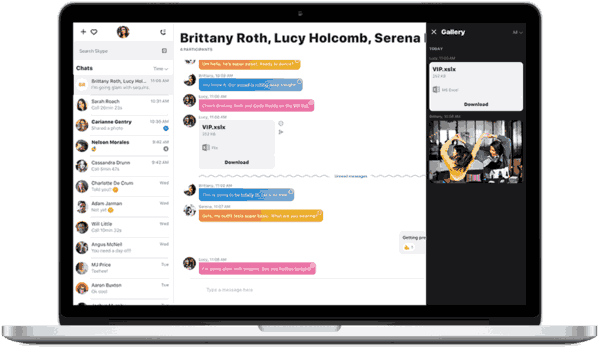 This updated version of Skype MSI version 8.0 of the desktop app for Windows will replace Skype MSI version 7.0.
If you are an IT administrator, you can now download an MSI for Skype version 8.0. You can use the new MSI to distribute the latest version of Skype to your organization through the distribution software of your choice.
It has the following system requirements
Windows Desktop

Version
Skype (version 8) on Windows Desktop requires:
Windows 10 Version 1507 or above
Windows 8.1
Windows 8
Windows 7 (32-bit and 64 bit versions supported)
Processor
At least 1 GHz
RAM
At least 512 MB
Additional software
DirectX v9.0 or higher
It is interesting that the Skype support page recommends the Microsoft Store method of redistribution of the app over the classic MSI package. Thankfully, the classic MSI installer is still supported.
The new Skype app has a very streamlined user interface. It follows the modern trend of flat minimalist design with glyph icons and no borders anywhere. This design is being used in all other Microsoft products.
Source: Skype Forums.
RECOMMENDED: Click here to fix Windows errors and optimize system performance