Opera 48, which is in the developer branch as of this writing, comes with a handy screenshot tool which allows you to capture a portion of the opened page or the entire page. A new developer build, Opera 48.0.2679.0, features further improvements to the page screenshots option along with removable search suggestions. Let's see what else has changed.
RECOMMENDED: Click here to fix Windows errors and optimize system performance
The Snapshot feature is accessible from the sidebar, where the Snap button can be enabled or disabled by the user.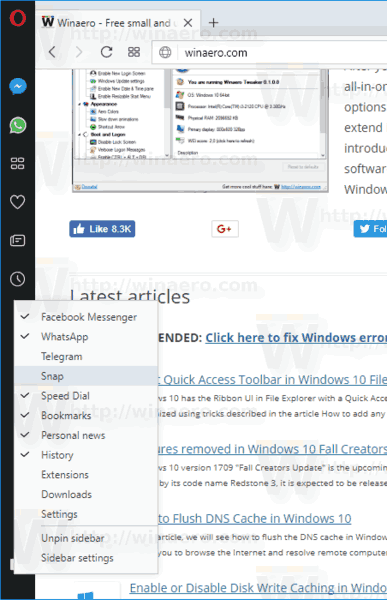 It is possible to activate it with a special keyboard shortcut. By default, it is set to Ctrl + Shift + 5.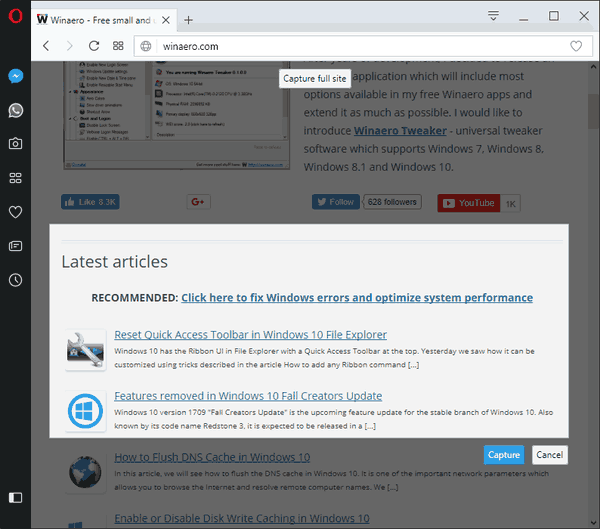 In this developer release, a new Snapshot option was added to the Opera menu.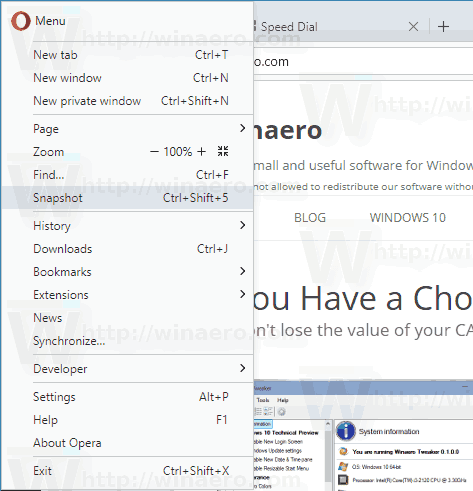 This build of the browser also fixes a known issue with "Capture Full Site". Now it takes a snapshot of the whole site, not just the visible area.
Remove history suggestions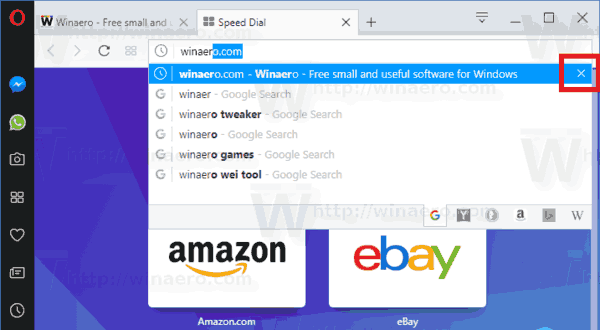 Starting with Opera 48.0.2679.0, you can quickly remove the history items suggested in the address bar. Whether ts's a mistyped search or a page you want to forget about, you can get rid of it with just one click. Just click the 'X' icon at the right of the entry in the combined search and address bar drop down list. This is very time saving.
Other changes include
Fixed seeking and volume control problems on Vimeo.
Fix for crash when trying to delete a bookmark from a nested folder on the bookmark bar.
Added refresh button to error page shown for messengers in sidebar.
Fix for high CPU usage on Google and Yandex maps if hardware acceleration is disabled.
List of recently closed tabs and windows is stored between sessions.
[Windows, Linux] List of recently closed tabs and windows added to History section in O-Menu.
[Windows, Linux] 'Export bookmarks…' option added to Bookmarks section in O-Menu.
[Windows 7] Fix for rare situation when UAC was shown every time Opera was launched.
[macOS] A long URL could overlap displayed number of blocked ads.
Chromium updated to 61.0.3163.25.
Download links
Source: Opera
RECOMMENDED: Click here to fix Windows errors and optimize system performance