Firefox 53 is getting two new themes. Mozilla has created a couple of "compact" themes which look special and modern.

RECOMMENDED: Click here to fix Windows errors and optimize system performance
As of this writing, Firefox 53 is on the Nightly channel. To install it, you need to follow the steps described in the article "
Run different Firefox versions simultaneously
".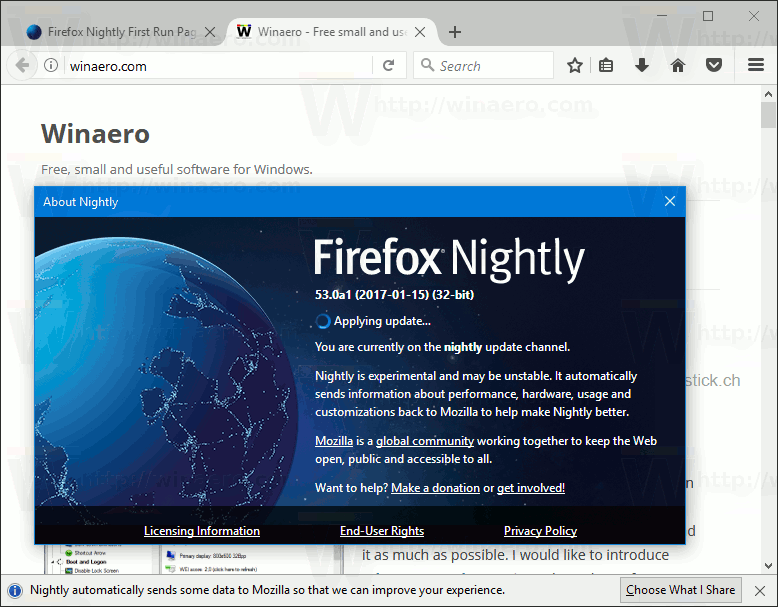 As soon as you install Firefox 53, you can check its new themes. Click the hamburger menu button and click the "Customize" item as shown below:
There, click the "Themes" button and choose one of the themes.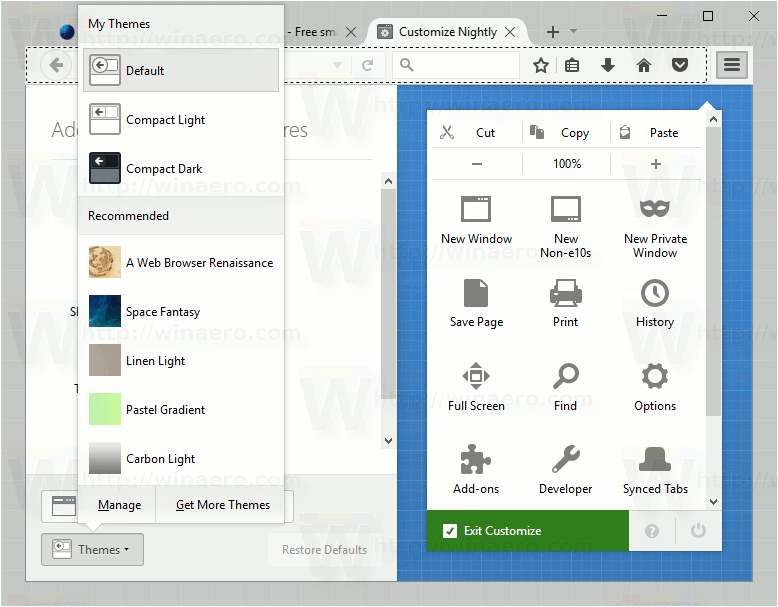 Here is how they look as of this writing.
The default theme: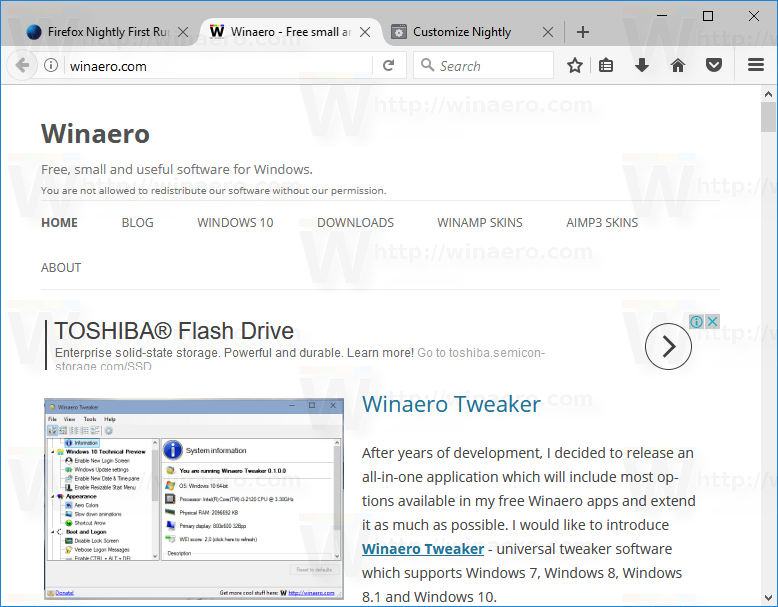 A new theme called "Compact Light":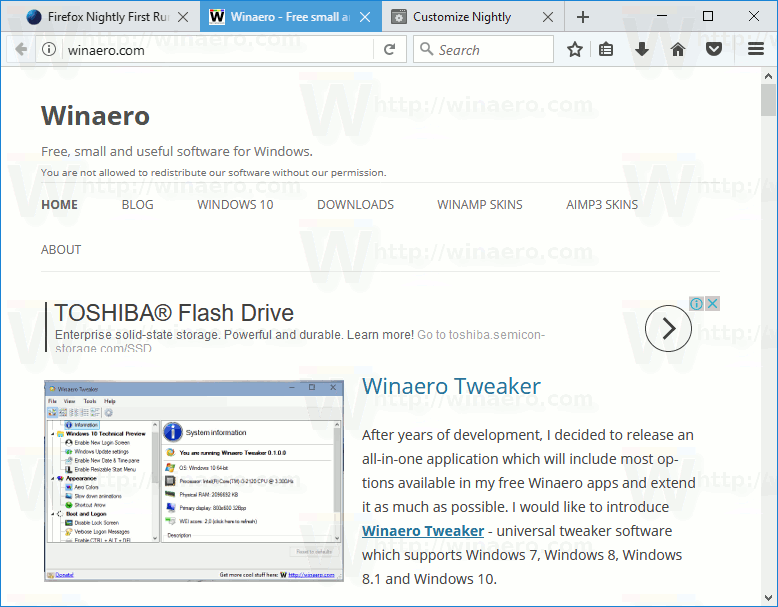 Another new theme called "Compact Dark":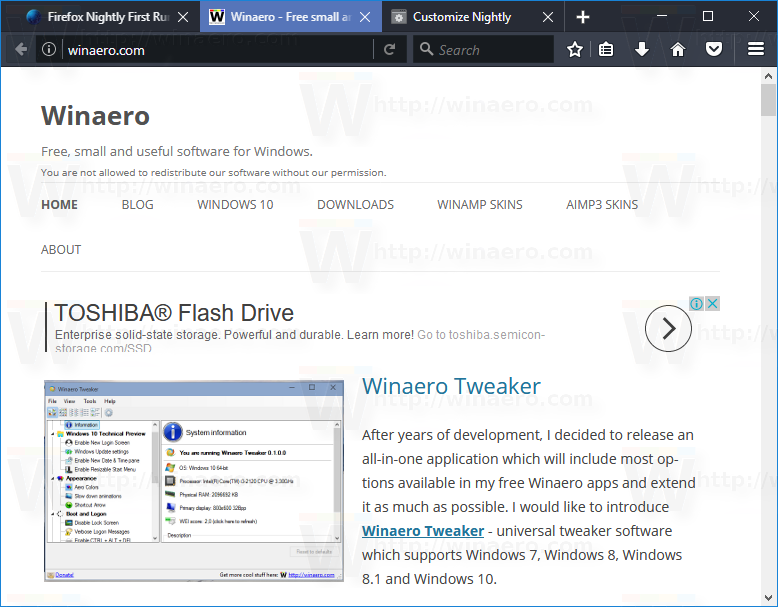 The new themes are just variations of a refined "development" theme which is now split into light and dark color schemes. While these themes will be available out-of-the-box in all channels of Firefox, the current 'Australis' theme will remain enabled by default.
New Firefox themes are intended to fit low resolution screens and save space. Many users like the dark theme of the development version of Firefox, so it was highly requested. Also, after adding these two new themes, classic theme development has been deprecated. Compact themes will be used instead in all editions and versions of the Firefox browser.
RECOMMENDED: Click here to fix Windows errors and optimize system performance