Microsoft is releasing an updated version of Outlook.com, their mail and calendar service which requires a Microsoft account. This new update adds tabs and other message organization tools, search improvements, and more.
RECOMMENDED: Click here to fix Windows errors and optimize system performance
Last year, Microsoft launched the Outlook.com beta to bring you a faster, smarter, and more personalized inbox. After month of testing, Microsoft is now releasing the new Mail experience to all Outlook.com users.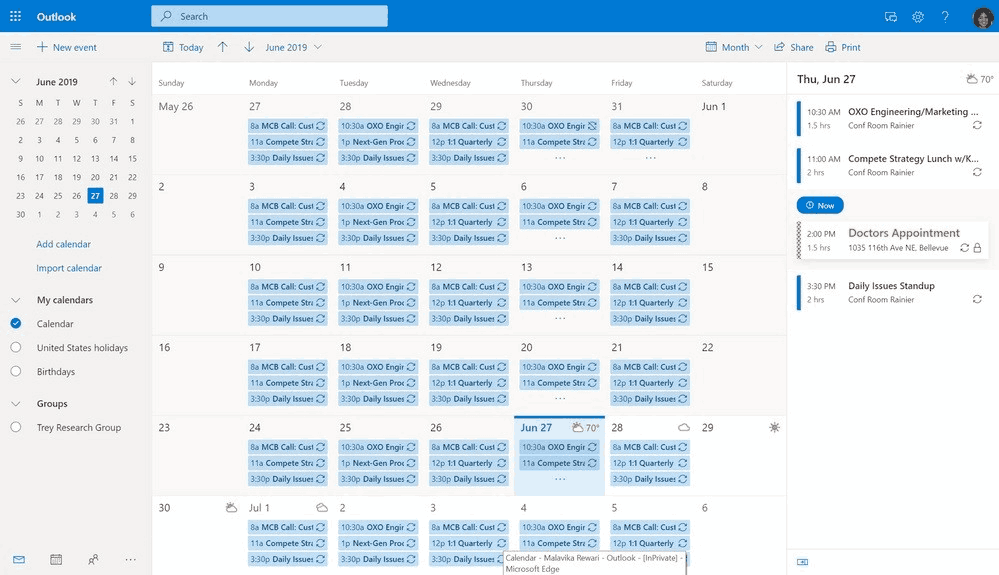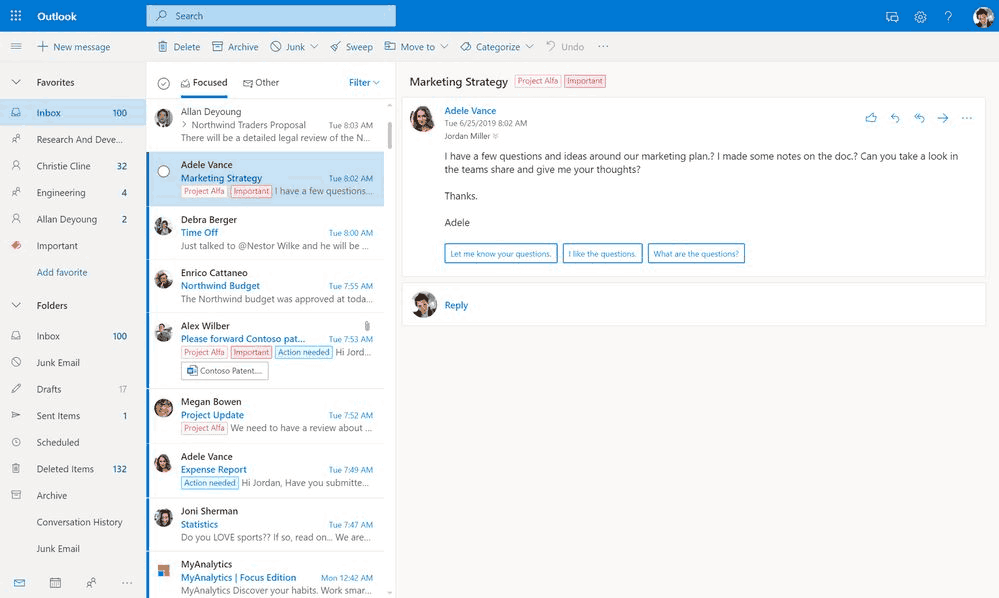 They key changes in this update include:
Message list: Names are bolded and flagged messages stand out with a yellow background. Added more padding and text treatment to create a clearer visual hierarchy.
Message subjects are more prominent in the reading pane and the header now takes up less space, leaving more room for your content.
Folder pane: Email messages may be distributed across Favorites, Folders and Groups, special icons make each of them easy to spot.
You can now snooze an email so it'll be shown you again at the desired time.
Dark mode and colorful themes.
A click on the smiley icon opens options to add emojis or GIFs to messages.
Calendar: A new search feature allows finding events and contacts across in multiple calendars at once.
Calendar: The weekly calendar view now gives more room to the present day and the next one, focusing your attention on important events coming next days.
Calendar: An updated New Event dialog allows create meeting reminders with options  for Skype, Teams, or both. You can now join such a meeting directly from the calendar.
Outlook Email and Calendar are now integrated with Microsoft To-Do and Planner via Tasks, which can be synced with Microsoft To-Do.
The new experience is on its way to the public in the upcoming weeks.
RECOMMENDED: Click here to fix Windows errors and optimize system performance