Google Chrome users are familiar with the dark theme of Incognito mode available in the browser. Many of them want to get this theme for the normal browsing mode of Chrome. Here is a bit of good news: A native dark theme that was recently implemented in Google Chrome Canary on Windows can now be synced with the system-wide theme in Windows 10.
RECOMMENDED: Click here to fix Windows errors and optimize system performance
As of this writing, Google Chrome is the most popular web browser. It is available for Windows, Linux, Mac and Android. Sporting a minimalist design, Chrome features a very powerful fast web rendering engine "Blink" to make your browsing experience faster, safer, and easier.
Starting in Chrome 69, the browser features significant changes to the user interface. These include a 'Material Design Refresh' theme with rounded tabs, the removal of the 'Secure' text badge for HTTPSweb sites replaced by a Lock icon, and a reworked new tab page.
Google Chrome is one of the first third-party apps which add support the built-in Dark theme of Windows 10. Chrome 74 comes with a dark theme that can be applied to the normal browsing mode. The browser now respects the light and dark Personalization options of Windows 10.
When the user enables the dark theme for apps in Windows 10, Chrome enables its built-in dark theme automatically. When the light theme is enabled, the browser instantly switches to the default light theme too. So, if you open Chrome, and then open the Settings > Personalization > Colors page, you can see the browser's window switching between the dark and light themes when you change options in Settings.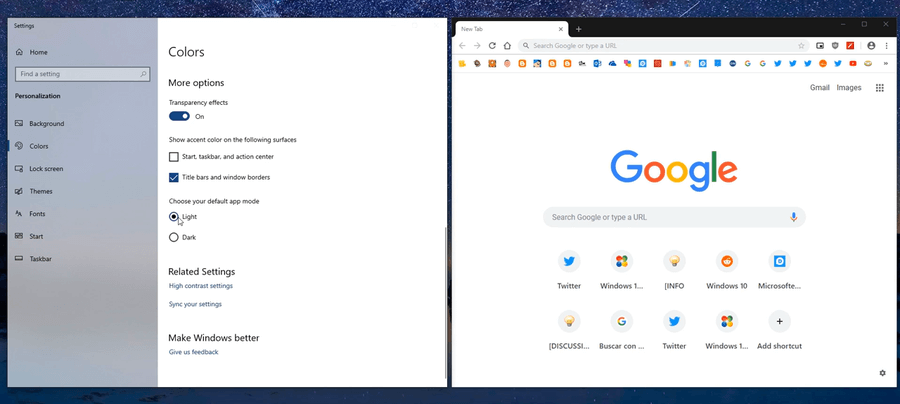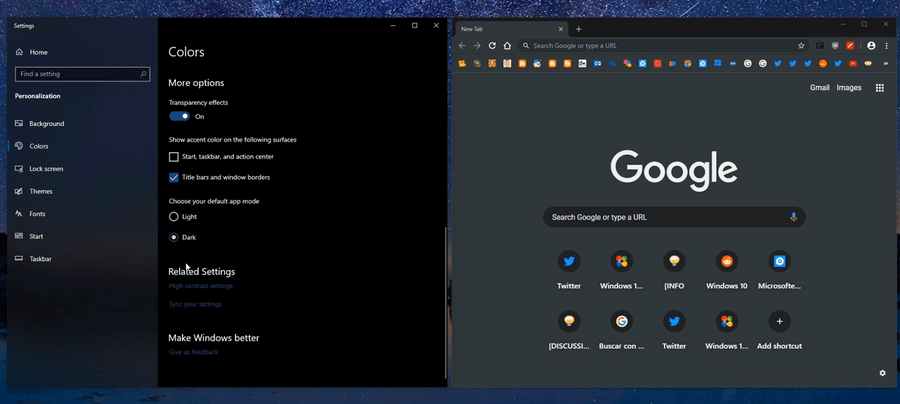 Please keep in mind that Chrome Canary is Google's most experimental testing version of the browser. It allows trying new features, but may contain serious bugs.
It is not known yet when this cool feature will reach the production branch. It may take months.
Image credits: r/chrome, u/Leopeva64
RECOMMENDED: Click here to fix Windows errors and optimize system performance