These days, Windows 10 is the most popular operating system. It offers the best performance and security available at a date. It features a modern looking user interface that plays nice on both mobile and desktop PCs, supporting a wide range of devices. CDKoffers allows saving on its license cost.
RECOMMENDED: Click here to fix Windows errors and optimize system performance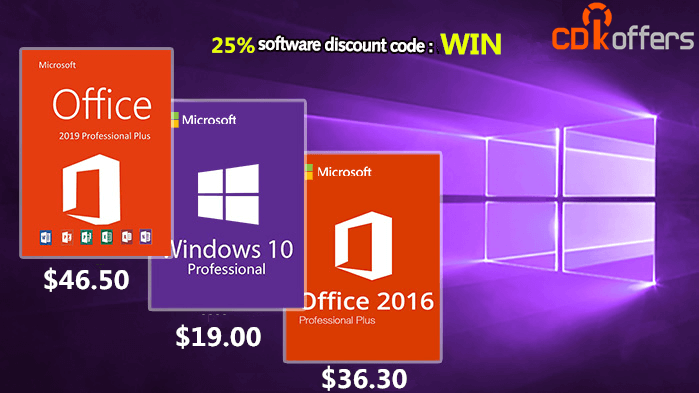 There are several ways to get a Windows 10 license; they are all paid. Also, the price of Windows 10 depends on its edition: Home, Pro, Enterprise, and so on. For example, the cheapest Home edition of Windows 10 is estimated at $199, and the most expensive one is estimated at $340. With the help of the CDKoffers store, you can save on the key purchase to activate the operating system.
CDKoffers is a store that sells genuine, globally-valid Windows 10 OEM licenses. The licenses can be obtained for USD $19, which is a 89% discount on the regular price of software at $150.
You can get an additional 25% off with a coupon that CDKoffers provides to our readers. After applying it, you'll get a globally-valid OEM license for Windows 10 Pro for USD $14.25 with an extra 25% discount over the $19.00 origin price.
Use the following promo code to get an extra 25% discount: WIN
Apply it when placing an order.
This is a sponsored article. The discount on the online store is provided by CDKoffers.
RECOMMENDED: Click here to fix Windows errors and optimize system performance