Microsoft has announced big improvements to Windows Update some time ago. The UUP feature, which was added to Windows recently, is intended to bring delta updates to Windows 10 and save your bandwidth.

RECOMMENDED: Click here to fix Windows errors and optimize system performance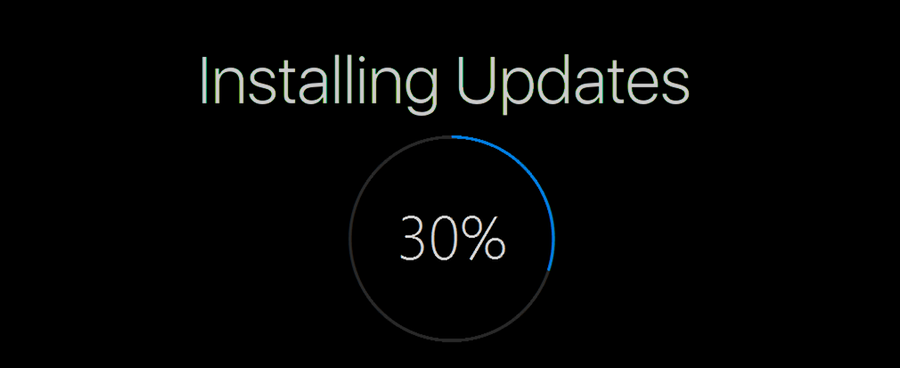 Delta updates are relatively small packages which include only the differences between installed and new files. Microsoft noted that this will reduce the size of updates up to 35%. This will affect update download and installation time, since smaller updates will be transferred and installed much faster.
The required delta value will be calculated by the improved Windows Update service. It will also allow upgrading the existing operating system to the most recent one smoothly and quickly. However, if the installed build of Windows 10 is very old, the update size can still be large because many changes would need to be delivered to the target OS.
Unified Update Platform (UUP) was introduced with Windows 10 build 14959, but it was used only for monthly updates.
Now the Redmond giant is promising smaller build downloads for Windows Insiders. Microsoft calls them "Canonical" updates. However, they noted the same thing - that if that build Windows Insiders are updating from is very old, then they may not see any difference in the update size. That's because the whole operating system may need to be updated including all its files.
In the normal case, for those who regularly update builds, the user will benefit from a smaller download size. Microsoft has shown average download sizes of builds 15025 and 15031. Build 15025 had a median size of 910 MB. Windows 10 build 15031 had a median size of of 2.56 GB.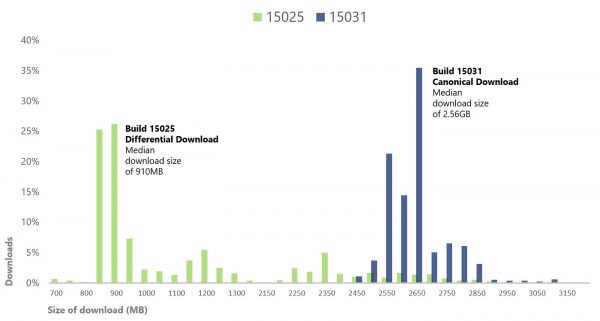 Microsoft claims that users running Windows 10 Creators Update RTM and above can get a 35% decrease in feature update sizes and cumulative update sizes.