A new version of the popular Mozilla Firefox browser was released today. Here are the key changes you need to know about for this release.

RECOMMENDED: Click here to fix Windows errors and optimize system performance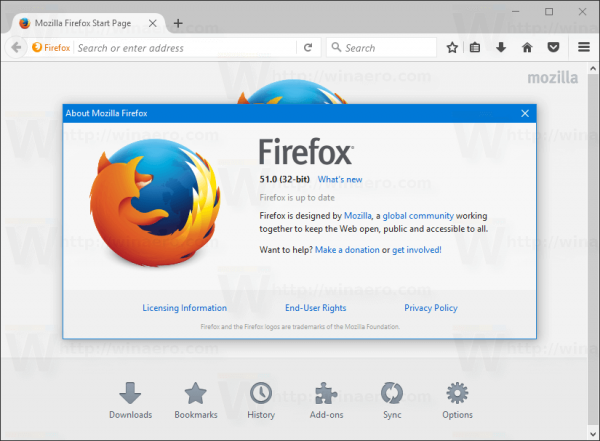 If you already have Firefox installed, you can press the
Alt
key on the keyboard to show the menu and select Help - About. This will make Firefox check for updates and download the new version.
Otherwise the browser can be downloaded from Mozilla's FTP server using the following link:
The key changes of this release are as follows.
Zoom level indicator
Starting with version 51, the browser includes a new zoom level indicator in the address bar. See the following screenshot.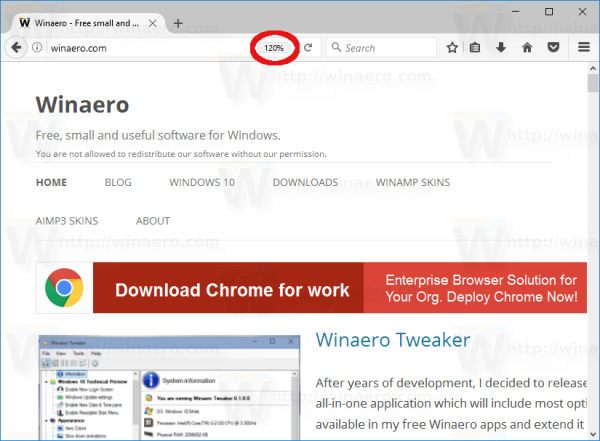 Removed Battery Time report
As you may already know, the battery time precision feature can be potentially used to track your activity on the Internet. So Firefox 51 won't report this value to any web site. This prevents sites from using your battery information as a fingerprint.
A refined Save Password prompt
The Save Password dialog was updated in this release. The browser now has the ability to show the saved password. You need to tick a special checkbox under the password field.
Automatically mute inactive tabs
Firefox 51 will automatically mute inactive tabs. This can be useful if you open a tab with some embedded audio or video that plays in the background. It won't play multimedia content untill you switch to that tab.
You can learn about all the smaller changes in the full change log at the official announcement.