Google is working to update the Chrome browser to be installed in the Program Files folder on 64-bit Windows. Currently, the browser installer places both 32-bit and 64-bit app versions under the C:\Program Files (x86) folder.
RECOMMENDED: Click here to fix Windows errors and optimize system performance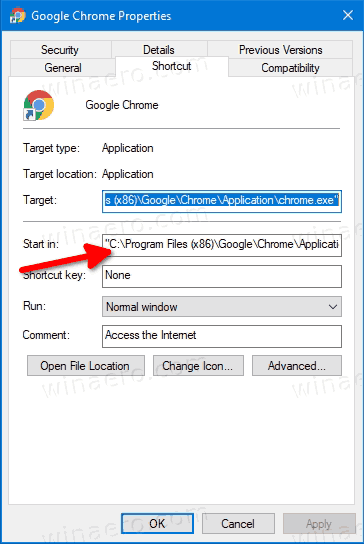 This will be changed soon. However, the change affect only new installs of the browser. Existing Chrome users, who have Chrome already installed, will continue to have it installed under C:\Program Files (x86), as its files will remain there.
To move the browser to that new location, Chrome will need to be uninstalled first and then installed once again.
The change is actually welcomed. Microsoft guides developers to use the Program Files folder for 64-bit apps on 64-bit Windows, and having a 64-bit app under the Program Files(x86) is confusing and against the recommendations.
We can expect that Microsoft Edge will soon follow this new folder layout. As of now, Edge follows the Chromium project, and also installs itself under Program Files(x86).
RECOMMENDED: Click here to fix Windows errors and optimize system performance