Windows Defender is the built-in security solution in Windows 10. It provides basic protection against threats. Earlier versions of Windows like Windows 8.1, Windows 8, Windows 7 and Vista also had it but it was less efficient previously as it only scanned spyware and adware. In Windows 8 and Windows 10, Defender is based on the Microsoft Security Essentials app which offers better protection by adding full blown protection against all kinds of malware. Soon, the app will be able to detect apps which show coercive messages or misleading content to pressure you into paying for additional services or performing superfluous actions. Windows Defender will remove such apps.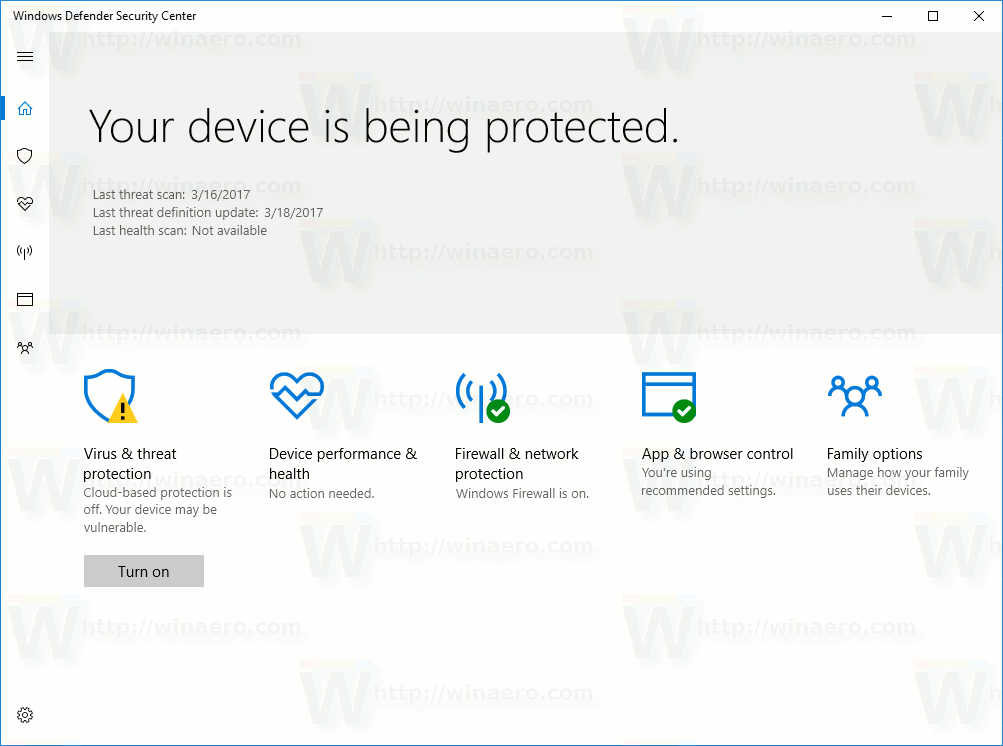 The official blog post says the following:
There has been an increase in free versions of programs that purport to scan computers for various errors, and then use alarming, coercive messages to scare customers into buying a premium version of the same program. The paid version of these programs, usually called cleaner or optimizer applications, purportedly fixes the problems discovered by the free version. We find this practice problematic because it can pressure customers into making unnecessary purchase decisions.

To help protect customers from receiving such coercive messaging, we are updating our evaluation criteria to specify that programs must not use alarming or coercive messaging that can put pressure on customers into making a purchase or performing other actions. We use the evaluation criteria to determine what programs are identified as malware and unwanted software. In the future, programs that display coercive messaging will be classified as unwanted software, detected, and removed.
Starting on March 1, 2018, Windows Defender Antivirus and other Microsoft security products will classify programs that display coercive messages as unwanted software, which will be detected and removed.
There will be a new unwanted behavior criteria, described as follows:
Unwanted behaviors: coercive messaging

Programs must not display alarming or coercive messages or misleading content to pressure you into paying for additional services or performing superfluous actions.

Software that coerces users may display the following characteristics, among others:

Reports errors in an exaggerated or alarming manner about the user's system and requires the user to pay for fixing the errors or issues monetarily or by performing other actions such as taking a survey, downloading a file, signing up for a newsletter, etc.
Suggests that no other actions will correct the reported errors or issues
Requires the user to act within a limited period of time to get the purported issue resolved
So, what do you think about this change in the Defender app? Do you welcome it? Tell us in the comments.
Support us
Winaero greatly relies on your support. You can help the site keep bringing you interesting and useful content and software by using these options: