Arc is a very popular GTK theme for Linux. It supports many desktop environments. It has the most beautiful look under GTK+3 DEs like Gnome 3 or Cinnamon. Recently, this theme got its own icon set.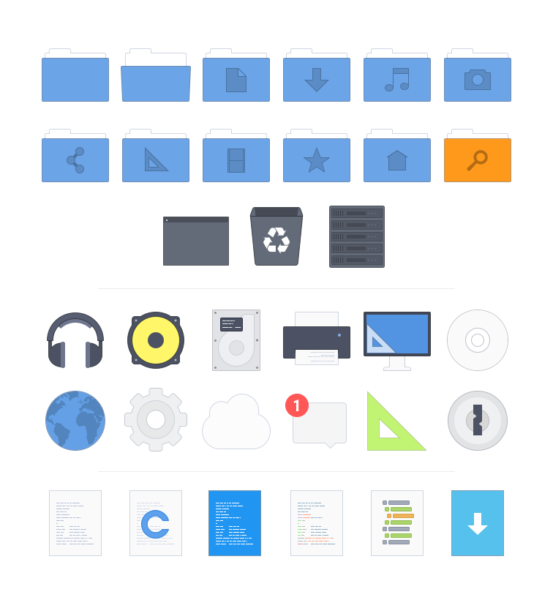 The icon set, which is also called "Arc", inherits flat icons called "Moka". To get the appearance which the author had in mind, you need to install Moka and Arc icons and then choose the Arc icon theme in your Desktop Environment's preferences.
Here is how it looks with the Arc theme (Darker) enabled in Cinnamon 3.0.5:
And here is a screenshot from XFCE 4.12:
The author stated the following:
This theme doesn't provide application icons, it needs another icon theme to inherit them. By default this theme will look for the Moka icon theme to get the missing icons. If Moka is not installed it will use the Gnome icon theme as fallback. To change the application icons, edit Arc/index.theme and replace Moka with the name of your preferred icon theme

For example, if you like the Faenza icon theme, change

[Icon Theme]
Name=Arc
Inherits=Moka,Adwaita,gnome,hicolor
Comment=Arc Icon theme

to

[Icon Theme]
Name=Arc
Inherits=Faenza,Adwaita,gnome,hicolor
Comment=Arc Icon theme
If you like these icons, go to the author's GitHub page. There you will be able to download icons and read recommended instructions to install them.
What do you think about these icons? Do you like them? Tell us in the comments!
Support us
Winaero greatly relies on your support. You can help the site keep bringing you interesting and useful content and software by using these options: