MetroController allows you to disable Metro UI in Windows 8 without manual registry hacks or manual DLL renaming. MetroController does all dirty job for you.
It works only in Windows Developer Preview
It looks exactly like this: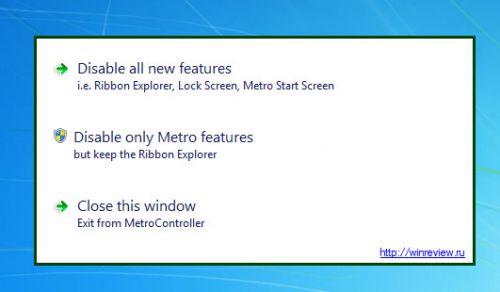 There are two ways of tweaking are avaliable. Continue reading "MetroController for Windows 8 Developer Preview"