Windows 10 version 1511 was released in November 2015. Since then, Microsoft has released a few major updates for the Windows 10 platform, including  Creators Update (version 1703) and Fall Creators Update (version 1709). At the same time, previous Windows 10 versions have received a bunch of cumulative updates, including security fixes and stability improvements. However, Microsoft is now supporting its frequently updated products for 18 months or 1.5 years, and the time for Windows 10 ver. 1511 support to end is almost up.
RECOMMENDED: Click here to fix Windows errors and optimize system performance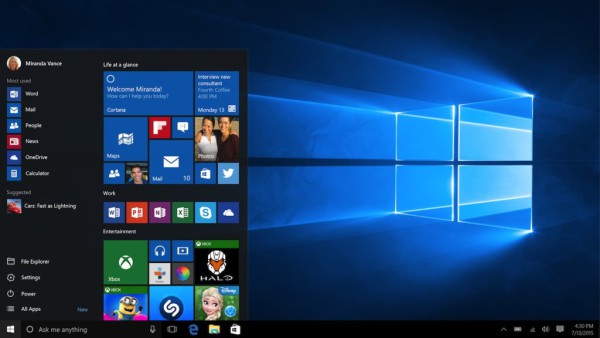 Microsoft ended support for the original release version of Windows 10 in May, and now it's time for its first feature update. As of October 10, all 4 consumer SKUs of Windows 10 (Home, Pro, Enterprise and Education) will no longer receive any updates.
Since version 1511 was released in November 2015, Microsoft has released additional feature updates that build upon each other, delivering the newest features and more comprehensive security. Windows 10 was designed as a service, whereby feature updates are required a couple times a year. For most consumers, both quality and feature updates are delivered automatically according to their Windows Update settings.
Running the older version of Windows 10 may allow hackers to potentially execute harmful code on your devices via newly discovered yet unpatched security holes. So if you're concerned about your security, don't forget to upgrade to the latest version of Windows 10.
If you need to find out which version of Windows 10 you have installed, see the following article:
How to find the Windows 10 version you are running
To get the latest stable release of Windows 10, refer to the following tutorial:
Download Windows 10 Creators Update ISO Images
RECOMMENDED: Click here to fix Windows errors and optimize system performance