The Telegram app has reached a major milestone with its releases. Version 2.0 for Desktop, and version 6.0 for Android now allow you to organize your chats into folders. Also, both apps include a number of useful improvements and new features.
RECOMMENDED: Click here to fix Windows errors and optimize system performance
The Telegram Messenger app is very popular on both Desktop and mobile.Telegram Messenger has been available on multiple platforms for years now, including Android, iOS, Windows PC, and Linux. From all the modern messengers, Telegram has most lightweight Desktop app and nice features like history synced across all your devices, large file transfer (up to 2 GB), free stickers and a lot of other features often implemented better than in similar apps.
You can find the official Telegram channel for Winaero here:
Today's update of Telegram apps adds the following features to the platform.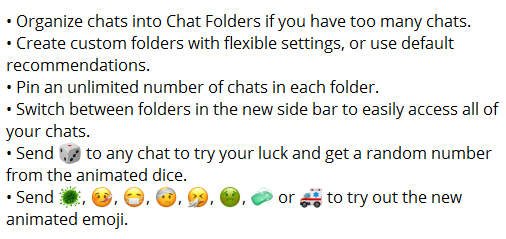 Organize chats into Chat Folders if you have too many chats.
Create custom folders with flexible settings, or use default recommendations.
Pin an unlimited number of chats in each folder.
Switch between folders in the new side bar to easily access all of your chats.
Send :dice: to any chat to try your luck and get a random number from the animated dice.
Send :virus:, 🤒, 😷, 🤕, :sneeze:, :sick:, :soap: or 🚑 to try out the new animated emoji.
Chat Folders
If you have too many chats, you can now separate fun from work, or family stuff from school stuff – then swipe between the tabs to quickly access any of your chats.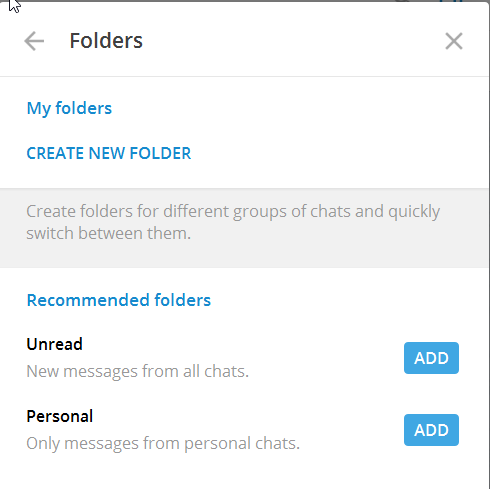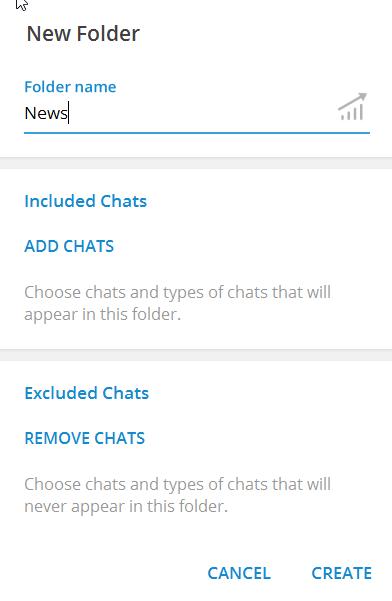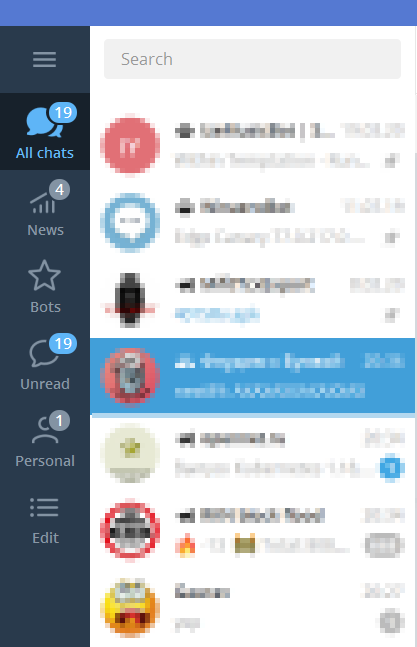 Each of your folders can have as many pinned chats as you like.
Channel Stats
If you have a channel with more than 1000 subscribers, you can now view detailed statistics about its growth and the performance of its posts.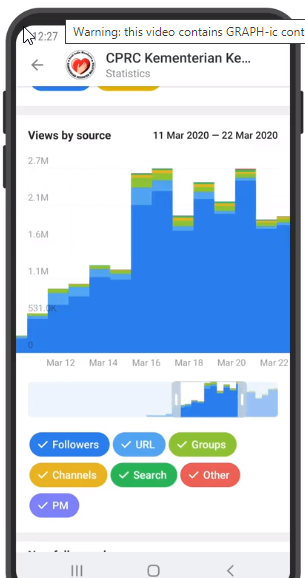 Finally, Telegram adds more animated emoji, including the ability to send 🎲 to any chat to get a certified random number from the animated dice.
Download the latest version of Telegram from its GitHub page:
The app is also available on Google Play and Apple Store. Also, check out Telegram's official web site.
RECOMMENDED: Click here to fix Windows errors and optimize system performance