The name for the upcoming "Redstone 5" update to Windows 10 has made its first appearance. It looks like Microsoft is planning to use the wording "October 2018 Update" as the final name for this release.

RECOMMENDED: Click here to fix Windows errors and optimize system performance

The name "October 2018 Update" has been spotted several times by Windows enthusiasts and researchers keeping a close watch on the OS, but it hasn't been confirmed officially by Microsoft. This name is currently used in PowerShell, referring to the upcoming release.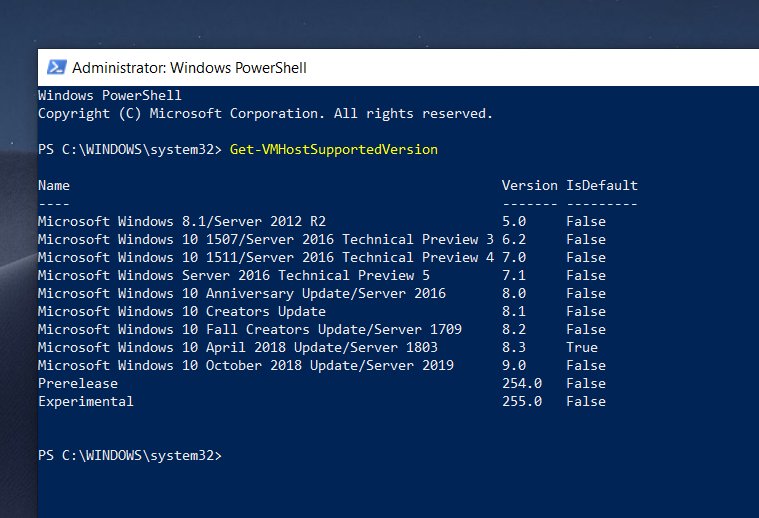 While this name is consistent with the current naming scheme of Windows 10 releases, it can change if Microsoft decides to use a more marketing-oriented name, like they did with the "Creators Update", which highlights the new features of that version. If you recollect, PowerShell showed "Spring Creators Update" as the name for the then-current release several months ago, however, Microsoft eventually went with the name "April 2018 Update".
Windows 10's "October 2018 Update" is expected to include a number of new features, including a cloud-powered clipboard experience, a new dark theme for File Explorer, improvements made to Game Bar, Notepad, Edge, Defender Application Guard, biometrics, and the Inking experience.
Personally, we would like it if Microsoft kept the current naming scheme because it is direct and straightforward. Names with marketing buzzwords don't go well with the public, and the inclusion of "Fall" or "Spring" in the title is ambiguous because across the world, the season at that time may be different.
Once again, we should remind you that "October 2018 Update" is not the officially announced name, which means that it can always change as we get closer to the release date.
Credits: Tero Alhonen