A new developer version of the Opera browser has been released today. Version 43 has really impressive changes. Let's look at them.

RECOMMENDED: Click here to fix Windows errors and optimize system performance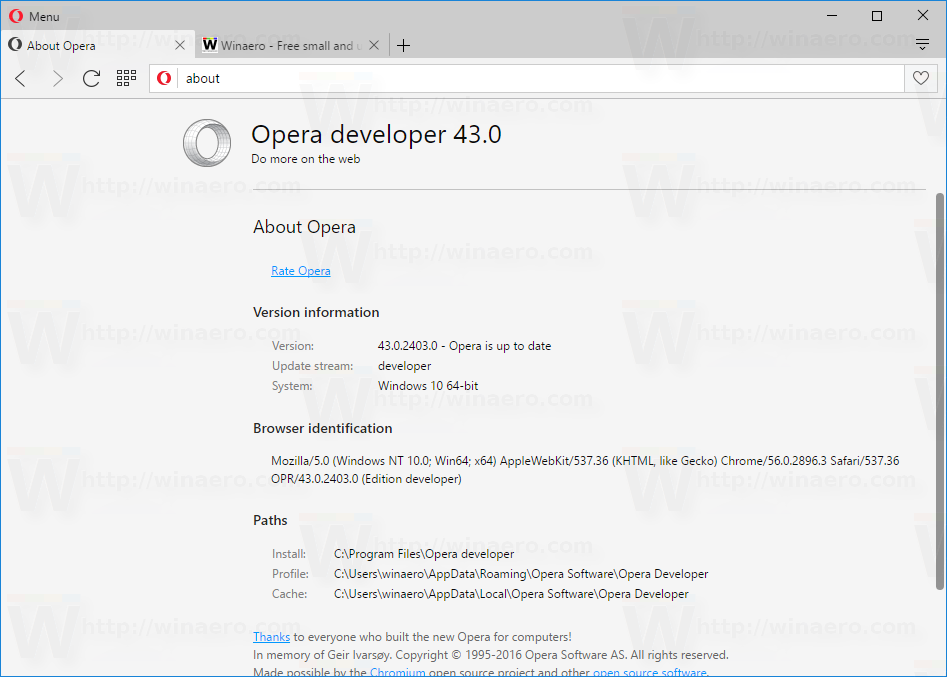 One of my favorite features of the classic Opera browser (which ended with the Opera 12 release) was the ability to select text in the link. In modern browsers, it can be a bit hard to
select some text on a web page if the text is inside a hyperlink
. But in Opera 12, it was possible to easily select it just like a regular text paragraph without a hyperlink.
Finally, Opera 43 brings this feature back to the Chromium-based browser. Opera developers restored the good old behavior:
horizontal mouse movements: select text
vertical mouse movements: drag link
Unfortunately, it does not work properly in my setup. Can you tell if it works for you or not?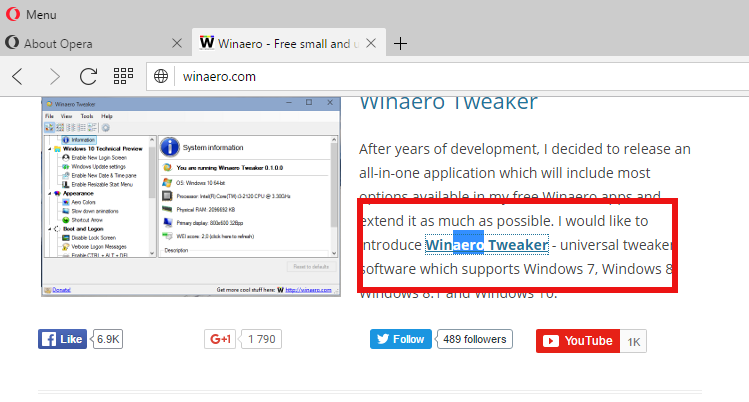 Bookmark export
Another great, long-awaited feature is exporting bookmarks. Currently, Opera supports only importing bookmarks and settings. When exporting will be implemented, it will allow you to save all of your bookmarks to an *.html file. Click the 'Export Bookmarks' menu item in the Bookmarks menu, and then specify the file name and destination for your exported bookmarks file.
Performance improvements
Due to special Profile Guided Optimizations (PGO) – a Visual Studio C++ compiler feature, the browser will run faster. It "learns" which parts and functions of the source code are most important and which parts are least called, and can optimize the frequently used functions in a more effective way.
Address bar speculative prerenderer
Opera 43 will learn your preferences from your browsing history and habits. For example, if you start typing "nyt.com" in the browser every time, it will eventually learn that and load New York Times in the background. So, New York Times will be opened for you faster.
Another example - it will load search results in the background, so once you click a link from Google Search, it will open instantly.
This will improve the loading speed of your websites.
Native Chromecast support
Opera 43 comes with built-in Chromecast support, so you can get rid of third party extensions for this. Installing the Google Cast extension from the Store won't be necessary anymore. To try this feature, enable the #media-router flag.
Download Opera 43
You can download the Developer snapshot of Opera 43 here:
That's it.