Today, a new version of the Opera browser hit the stable branch. Opera 42 comes with a number of interesting features like a built-in currency converter, faster startup and an improved RSS reader. Let's see these features in detail.

RECOMMENDED: Click here to fix Windows errors and optimize system performance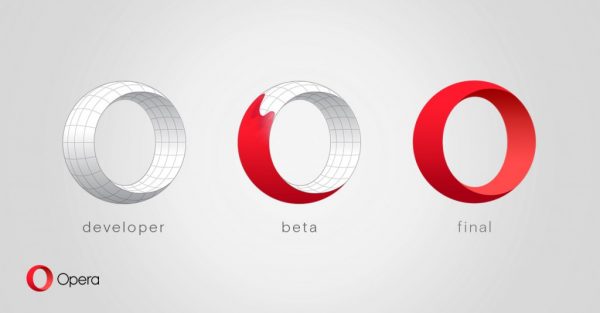 Currency converter
Opera 42 was released today. A new feature of version 42 is a built-in currency converter. It appears directly on the page when you select text which lists the price of an item.
Here is how it looks in action: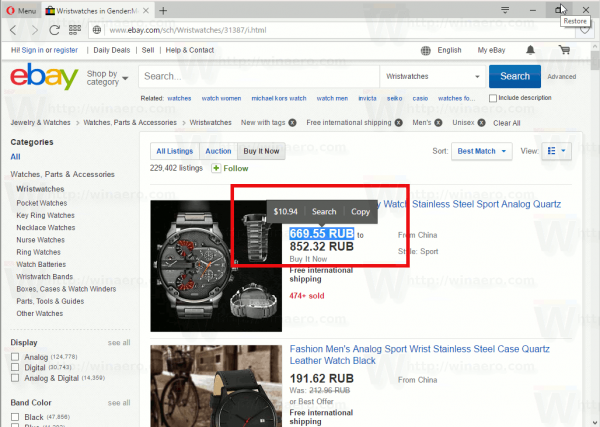 This is a really useful addition to the browser.
You can change your converted currency using the browser's settings. Opera 42 supports conversion in 32 currencies based on daily values from the European Central Bank. Open Settings and go to Browser - User interface: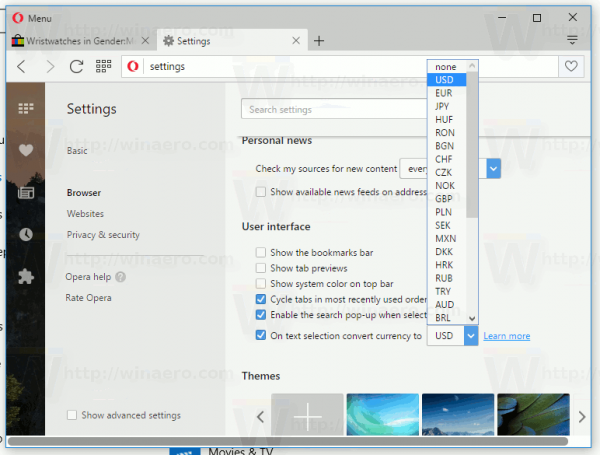 There, set the option "On text selection convert currency to:". Untick it to disable the converter.
Faster startup
Opera 42 features a faster startup mechanism too. Now, the browser stores information about which tabs were most recently used before you exit it and will load them quickly the next time you open Opera. It won't rely on the tab order.
Feed reader
In this version, the personal newsreader feature has a refined look. It is also able to discover feeds available on the opened page. You can enable it in Settings - Browser - Personal news - "Show available news feeds on address bar".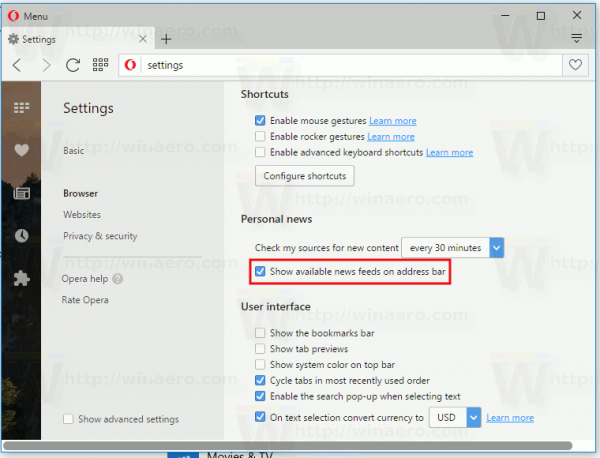 Once enabled, it will show a special icon in the address bar for all feeds it finds: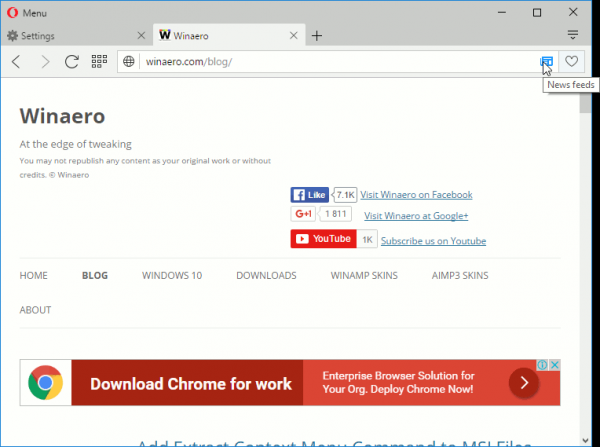 When you click the icon, it shows a menu with the list of feeds for that page: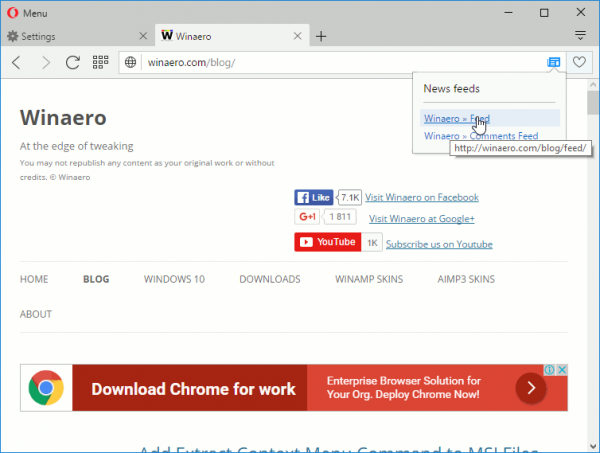 Click on a feed to add it to your personal news section: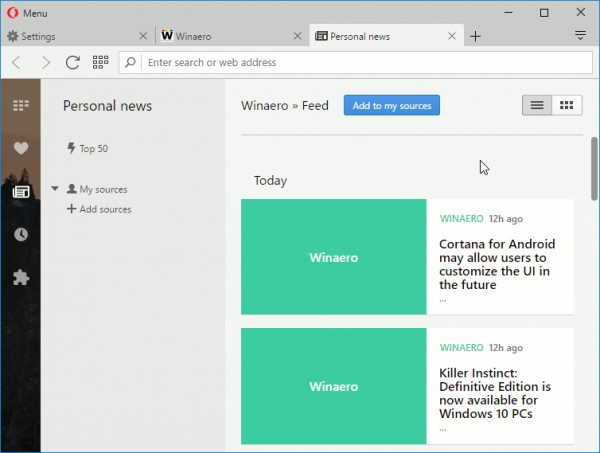 Download Opera 42
You can download Opera 42 here: