A lesser known feature of Google Chrome on Desktop operating systems is the ability to capture a screenshot of an opened page as if the screenshot taken was of the browser running on a mobile device. It can even add a frame around the screenshot so it looks like a realistic photo of a smartphone. Here is how it can be done.

RECOMMENDED: Click here to fix Windows errors and optimize system performance
There is a special tool in Chrome Developer Tools which allows you to emulate a mobile device. It is very useful for developers to check how their web sites look on smartphones and small screen devices. It allows to specify a custom screen size or use predefined device sizes like iPhone, iPad, Nexus or Samsung's Galaxy. Once the opened page is displayed in the device emulator, the user can capture a screenshot of the page. It is also possible to enable a device frame around the page so it will look like a realistic photo.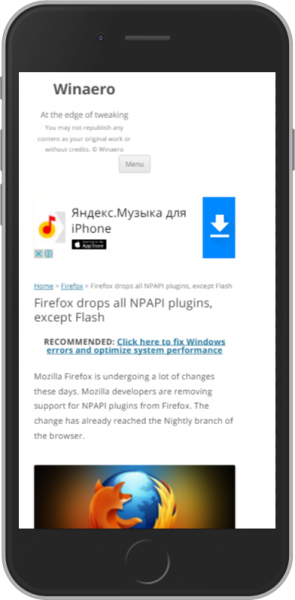 You can do it as follows.
The result will be as follows: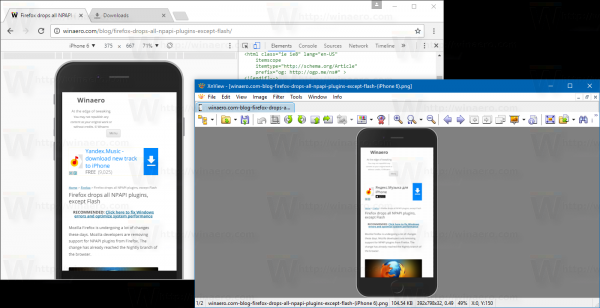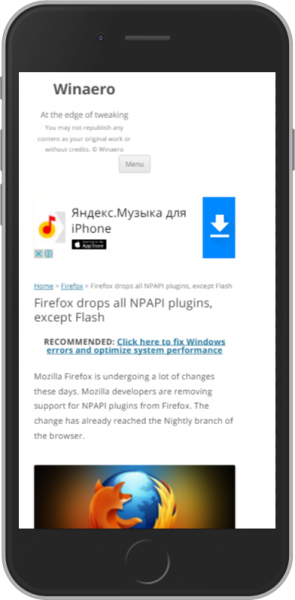 You are done.