If you accidentally or intentionally changed the grouping order in the Home folder in Windows 10, you might want to restore the default look back. Unfortunately, this can be very confusing for people who are not familiar with File Explorer features. It takes some time even for me to find the proper grouping criteria, so I would like to share with you this simple tip.

RECOMMENDED: Click here to fix Windows errors and optimize system performance
For instance, let's change the Home folder grouping to 'Type'. It will look as follows: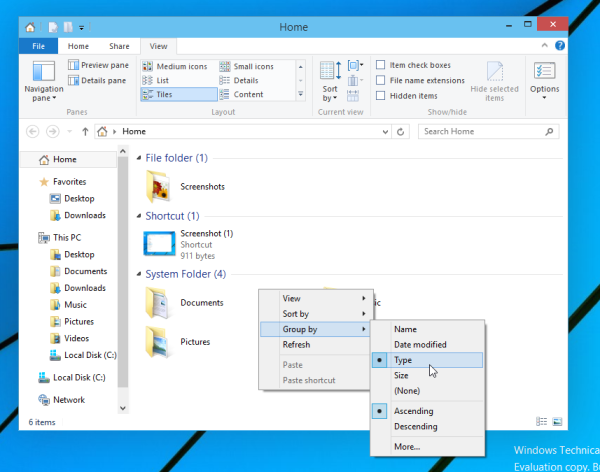 In this case, you will get another view of the Home folder. Instead of Frequent folders and Recent files it will show Files, Links, Folders and so on. However, in the 'Group By' context menu, the default group criteria is missing, so you cannot switch the Home folder back to the default grouping quickly. Here's how you can do it:
Right click an empty area in the Home folder.
In the context menu, select Group by - > More ...

Click OK. The Choose Details dialog will be closed.
Again, right click the empty space in the Home folder. Select Group by -> Group from the context menu:

That's it.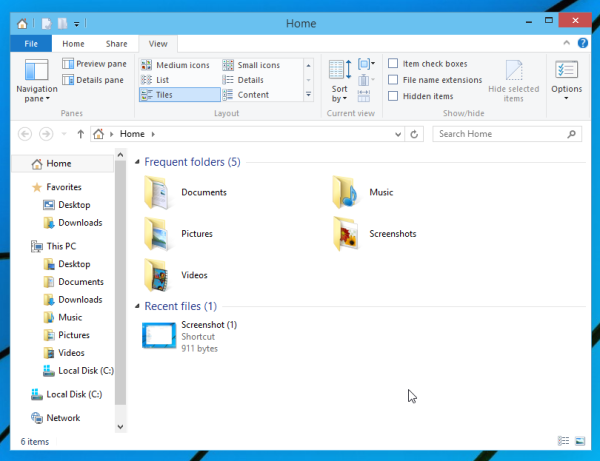 The default grouping will be restored in the Home folder in Windows 10 as it previously was.
RECOMMENDED: Click here to fix Windows errors and optimize system performance