If you are using Windows 10 and you are connected to the Internet, you might face a feedback prompt which appears from time to time in various scenarios. It might ask how satisfied you are with various Windows 10 features such as the new Start menu, or how easy it is to use the Settings app versus the classic Control Panel and so on. If you are tired by these prompts and do not want to see them any more, you need to disable Windows Feedback.

RECOMMENDED: Click here to fix Windows errors and optimize system performance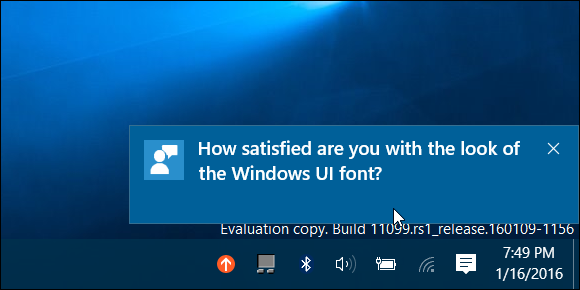 Windows Feedback is an application Microsoft added by default in Windows 10. It runs in the background and is responsible for feedback prompts and sends your feedback to Microsoft. Out of the box, it can ask a lot of questions about your satisfaction with the user interface and app changes Microsoft made in Windows 10. To stop feedback prompts, follow the instructions below.
To disable Windows Feedback in Windows 10, do the following.
Open the Settings app. See all ways to open the Settings app in Windows 10.
Under Feedback frequency, set the option called "Windows should ask for my feedback" to "Never". Alternatively, you can adjust the feedback frequency the way you want.
You are done. You can also check out how to completely uninstall the Windows Feedback app from Windows 10.
Keep in mind that this will not disable Telemetry and Data Collection. The Windows 10 Feedback App is a companion app for telemetry. It is intended to extend telemetry with your opinion about new features, since the barebone statistics cannot tell how satisfied you are with the new Start menu or Action Center. Windows 10 will continue to analyze and send your behavior data to Microsoft via the Telemetry service. In case, you are running an Insider build with the Microsoft Account, the Telemetry service is locked to collect the data more than usual to spot as many issues and bugs as possible. So, disabling Feedback will allow you to avoid feedback prompts only but not data collection. See how to stop Windows 10 spying on you using just Windows Firewall.
RECOMMENDED: Click here to fix Windows errors and optimize system performance