How to Enable Movable Global Media Controls in Google Chrome
A new change has been done to the Global Media Controls in the Canary Channel of Google Chrome. Now you can enable the movable Global Media Controls flyout and place it anywhere on the screen.
RECOMMENDED: Click here to fix Windows errors and optimize system performance
Recently Google has started working on the 'Global Media Controls' feature. Chrome includes an experimental feature that shows a popup that is similar to the one that appears when you press multimedia keys on your keyboard.
When enabled, the feature adds a new button to the browser toolbar. Clicking on that button opens a flyout that lists your current media sessions (e.g. YouTube videos playing in browser tabs) along with play/pause and rewind buttons. Also, there is a Picture-in-Picture direct access button.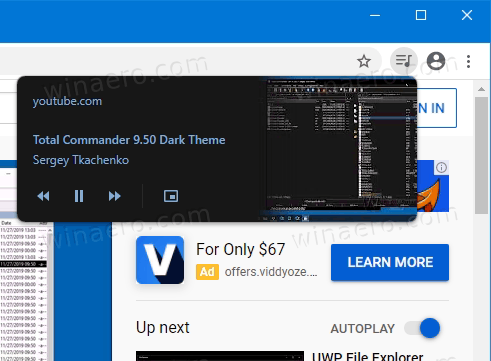 With recent changes in the Canary branch, which now represents Chrome 86, Google has made it possible to enable movable Global Media Controls with a new flag. Here's how you can get it done.
To Enable Movable Global Media Controls in Google Chrome,
Open Google Chrome.
Type the following in the address bar: chrome://flags/#global-media-controls.
Select Enabled from the drop-down menu at the right of the Enable overlay controls for Global Nedia Controls option.
Restart the browser.
You are done. Now, open any video, e.g. from YouTube.
Click on the note icon in the address bar row, and try to drag the Global Media Control flyout. It will be movable.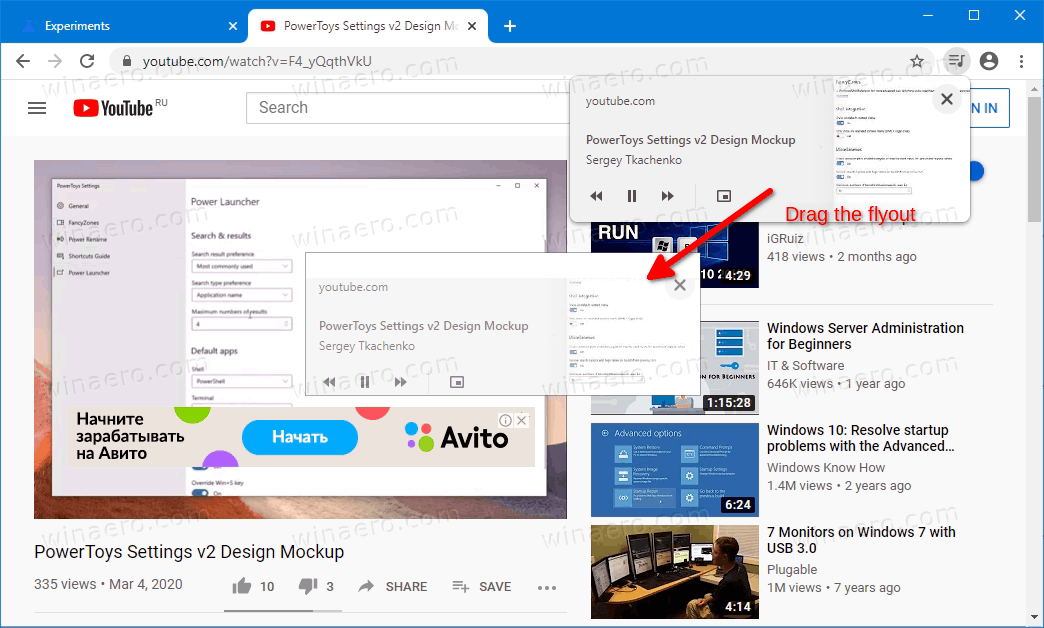 The current implementation is still experimental. Chrome doesn't remember the position for the flyout. When a new video starts to play, the browser resets it and docks it back to the address bar menu.
The feature is a work-in-progress, so it will take some time before we see it in the stable version of the browser.
Besides these changes, Chrome 86 is notable for hiding https and www in the address bar, the feature that Microsoft Edge has today received, too.
Thanks to techdows.
RECOMMENDED: Click here to fix Windows errors and optimize system performance