Windows 10 features a most used section of apps in the Start menu similar to previous versions of Windows going as far back as Windows XP. However, if you have no use for it and need to make the Start Menu more clean and simple, you may want to turn off this list. In this article, we will see how to disable and remove the most used apps from the Start menu in Windows 10.

RECOMMENDED: Click here to fix Windows errors and optimize system performance
To disable the Most Used section and hide it from the Start menu in Windows 10, you need to follow these simple steps:
Open the Settings app.
Go to Personalization - Start
Turn off the switch "Store and display recently opened programs in Start".
This will prevent Windows 10 from collecting information about which apps you are using most often. Those apps will not be shown in the Most Used section of the Start menu any more.
Before: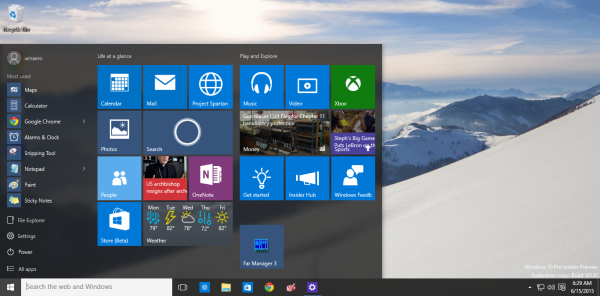 After: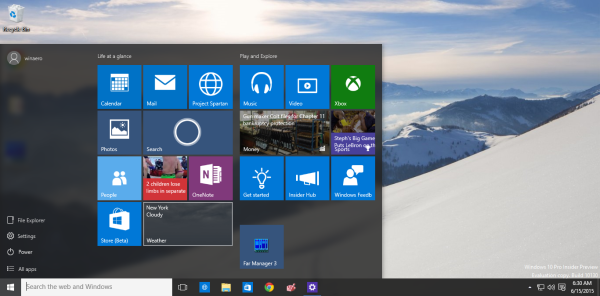 If you don't want to remove the whole list but only a single, specific app, then you should not disable the above mentioned option. Instead, you can remove the selected app from the Most Used list directly, without going to the Settings app. Right click the desired app and click "Don't show in this list" from its context menu.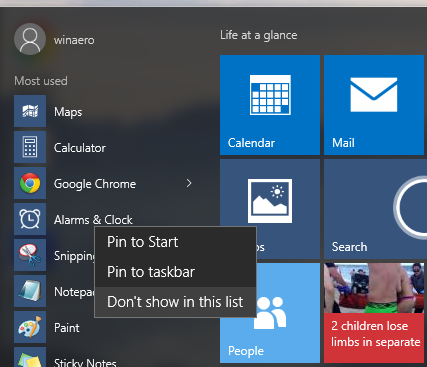 That's it.
RECOMMENDED: Click here to fix Windows errors and optimize system performance