Starting with Anniversary Update, Windows 10 is able to show you an agenda in the clock's Calendar flyout. It is provided by the calendar app and shows your scheduled events. If you have no use for it or it exposes your private calendar appointments, you might want to get rid of the agenda. Here is how it can be done.

RECOMMENDED: Click here to fix Windows errors and optimize system performance
Here is how the Calendar app's agenda looks like: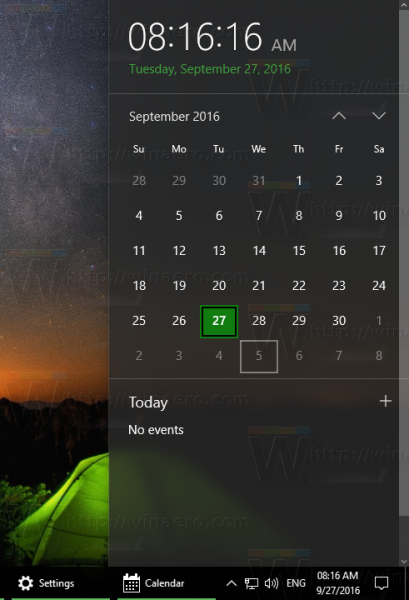 The "No events" area is reserved for future events the user might add in Calendar. Once you disable the agenda, the area will disappear and flyout also becomes less tall.
Disable Calendar Agenda in Windows 10
To disable the Calendar Agenda in Windows 10, you need to switch it off from the Settings app.
Go to Privacy - Calendar.
There on the right, turn off the switch "Let apps access my calendar". Once this is done, the agenda will disappear!
Before: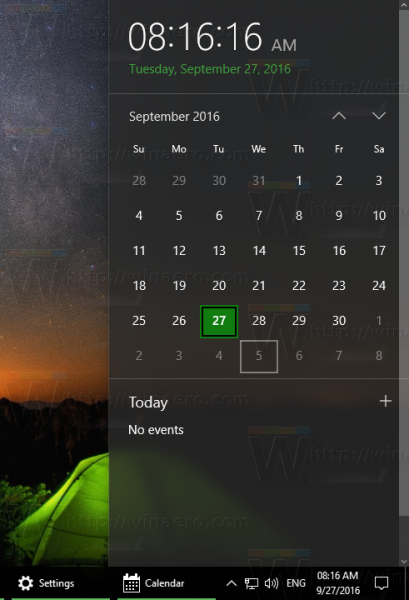 After: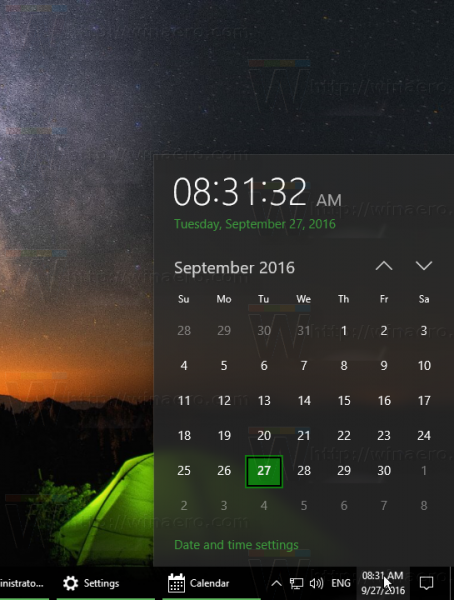 That's it. You might also be interested in learning how to make Windows 10 Calendar show national holidays.
RECOMMENDED: Click here to fix Windows errors and optimize system performance