Today, a friend pointed me to a site which covered the Explorer Toolbar Editor. While I was happy to see that the reviewer provided very positive feedback about my app, I noticed that the link he used is not the official home page but some link to an installer which bundles crapware. This isn't the first time we experienced this problem, and I would like to warn you about such sites.

RECOMMENDED: Click here to fix Windows errors and optimize system performance
The article I am talking about appeared today on the dottech.org site. Despite being a well-written article, the author links to the dangerous download.cnet.com website, which
Redistributes a number of Winaero apps without my permission.
Bundles them with some crapware.


The author definitely knows the official site of the app, the application also has a link to its home page in the status bar. He has also read the tutorial I wrote for the app, but reworded it slightly and posted it in his article.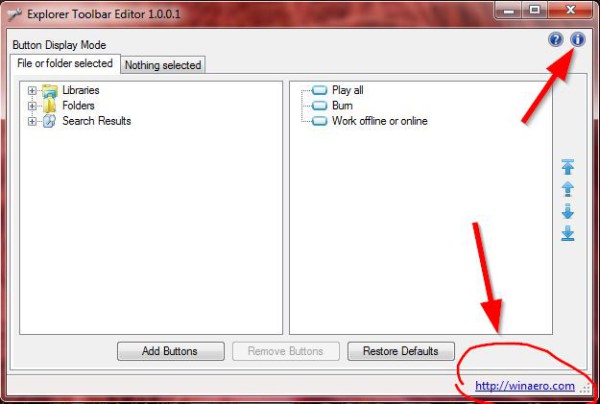 This is completely unacceptable because I consider it a dirty move. I am guessing that Download.com pays the author for promotion of the crapware or he is affiliated to CNET in some way or the other.
Because of this, many users of my app may have got their PC infested with unwanted crapware. Some users may think that I am responsible for the crapware bundled as part of the installer.
Please be careful. Always check what you are downloading and from where. We have no official mirrors for redistribution of our apps and sites which offer you such packages are trying to earn revenue by showing you ads or doing other shady practices while damaging the reputation of my clean, free apps.
Personally, I recommend you to not read sites which link to crapware. I am posting their review here, with the correct links. I think it is fair.