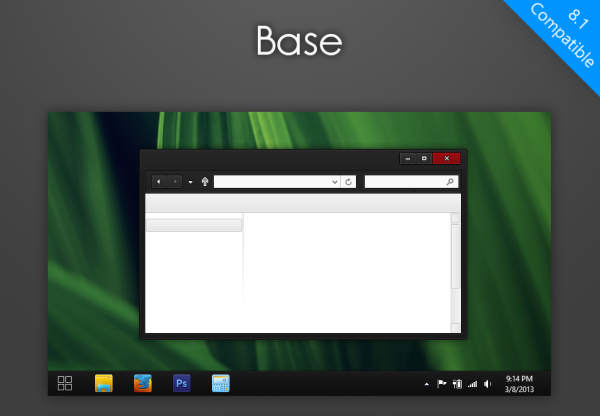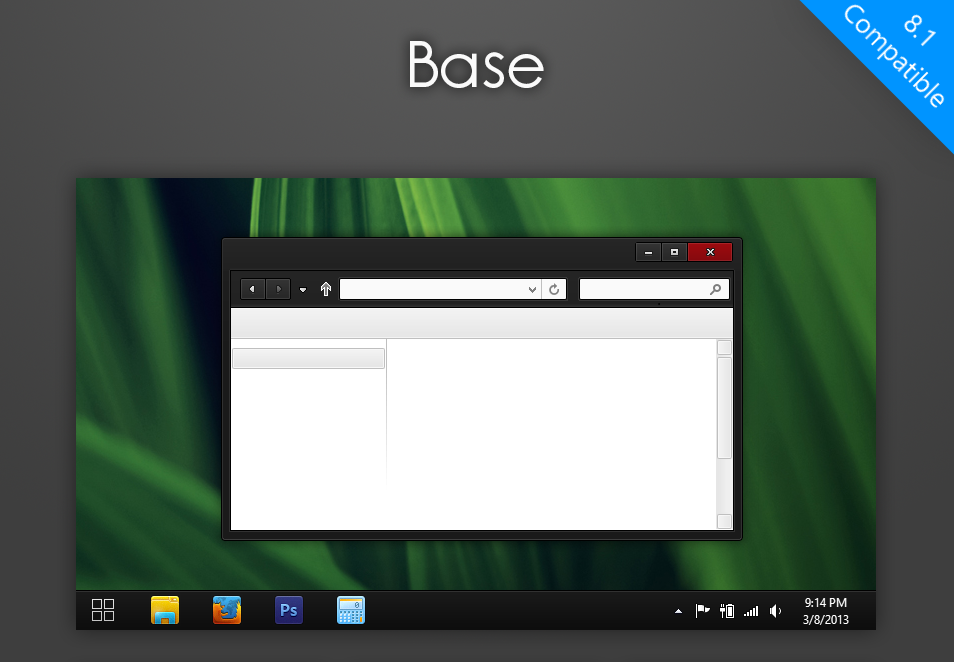 RECOMMENDED: Click here to fix Windows errors and optimize system performance
If you are bored by the default Windows 8.1 appearance, try this theme.
Base
, an awesome work by talented designer 'link6155' is a visual style initially created for Windows 8, but updated few days ago to be compatible with Windows 8.1.
The Base theme provides a black appearance for window frames and the taskbar. It looks suave and attractive. The other good thing about this theme is huge wallpapers pack shipped with the theme.
Also, see how to install and apply third party themes in Windows 8.1
Size: 51.5 Mb
Download: link6155's deviantart gallery
RECOMMENDED: Click here to fix Windows errors and optimize system performance