Locking Windows is a security feature which is very useful when you need to leave your PC for a short period of time. When locked, Windows 10 shows the Lock screen or the login screen depending on your PC settings, so nobody can look what is on your Desktop. In this article, we will explore all the possible ways to lock your Windows 10 PC.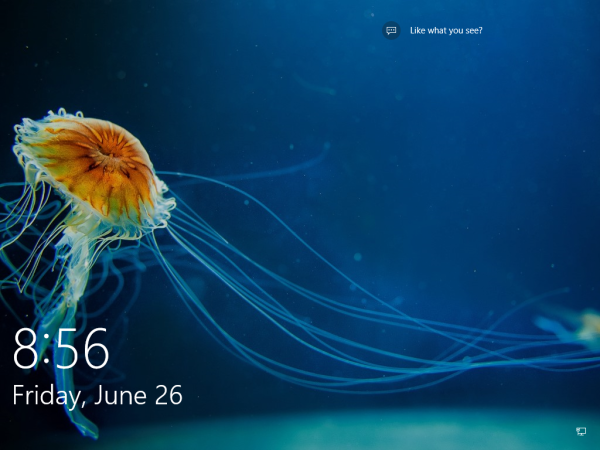 There are different ways to lock your Windows 10. Most of them are GUI based and one of them can be used from the command line. Here we go.
Lock Windows 10 from the Start menu
Open the Start screen and click on your user name. A dropdown menu will appear. Click the Lock item there:
Lock Windows 10 from the Ctrl + Alt + Del security screen
The good old Ctrl + Alt + Del security screen also contains the Lock command. Press Ctrl + Alt + Del shortcut keys together on the keyboard to bring up the security screen and then choose the option to Lock:
Lock Windows 10 using a keyboard shortcut
Ever since Windows XP, the operating system has the ability to lock your user session using the Win + L keyboard shortcut. Once you press it, Windows 10 will lock your PC instantly. This is the fastest way to lock your PC.
Lock Windows 10 using a console command
The command line can also be used to lock your Windows session. Using the command below, you will be able to include it in various batch files or just create a shortcut which will lock Windows 10. Use the following command:
rundll32.exe user32.dll,LockWorkStation
Enter it at the command prompt and press Enter. Windows 10 will be locked:
Tip: For the console command, you can create a useful alias. See details here: How to set aliases for the command prompt in Windows.
That's it.
Support us
Winaero greatly relies on your support. You can help the site keep bringing you interesting and useful content and software by using these options: