In Windows 8/8.1 as well as in Windows 7, the user interface for Taskbar Properties changed, and with the removal of the Classic Start Menu, one useful option got removed from the settings: the ability to clean up the Run history as well as Explorer navigation history.
Let's see how we can perform the cleanup without using third party software.
This is how the Run dialog history looks on my PC: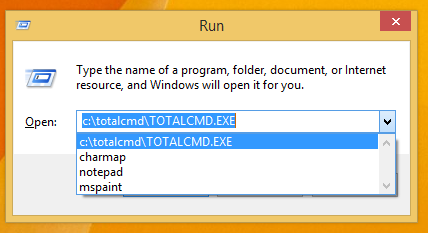 In previous versions of Windows there was an option in the Classic Start Menu settings which could be used to clear the Run history:
But in Windows 7, the Classic Start Menu got removed! And in Windows 8, there is no Start menu any more!
To perform the same clean up, you have to right click on the Taskbar and open its properties.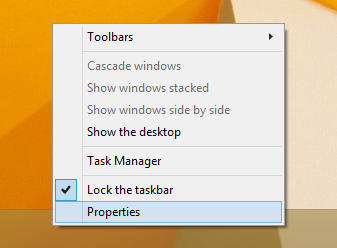 The Taskbar properties window will appear. Switch here to the Start Menu tab for Windows 7...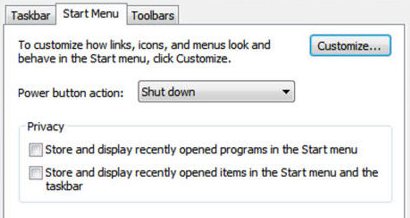 or to the Jump Lists tab for Windows 8/8.1: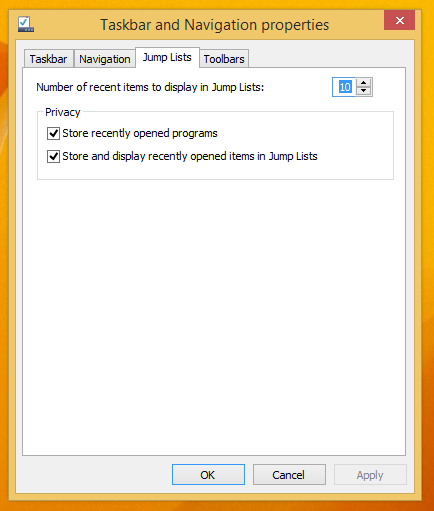 Uncheck the Store recently opened programs checkbox, click the Apply button, check it again and then click the OK button.
That's it! Your Run history is now cleared!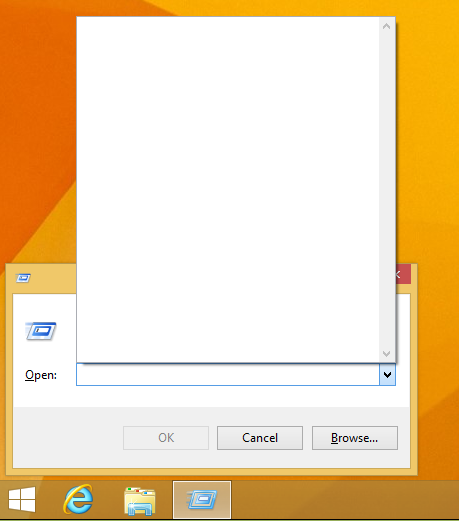 But there is a side effect of this method. It will also clear the Explorer Navigation history:

You can avoid this and keep your File Explorer history, if you clear the Run history manually via Registry Editor.
1. Open Registry Editor.
Tip: If you are not familiar with Registry Editor, follow our detailed tutorial.
2. Go to the following key:
HKEY_CURRENT_USER\Software\Microsoft\Windows\CurrentVersion\Explorer\RunMRU
Tip: You can access the desired Registry key with one click.
3. Delete all values you see on the right side: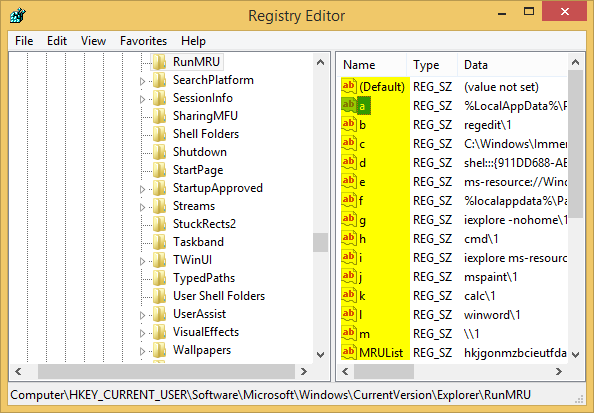 That's it! You just cleared the Run history but preserved the File Explorer history.
Personally, I always use the checkbox method because I use an alternative file manager, called Total Commander, and do not care about the File Explorer history.