One of the questions Windows users had after Microsoft announced that Windows 10 would be free, was whether they could clean install the OS again after the 1-year period of free upgrades ends. You often need to reinstall Windows for various reasons and after obtaining the license with the free upgrade program, people were concerned that Microsoft might require them to pay for a reinstallation. Well this has been clarified by Microsoft.

RECOMMENDED: Click here to fix Windows errors and optimize system performance
If you obtained your license for Windows 10 within the first year, you can re-install the operating system on the same PC hardware. You can use the built-in reset / refresh feature of the OS too or you can install it from a bootable USB, DVD or use the ISO image.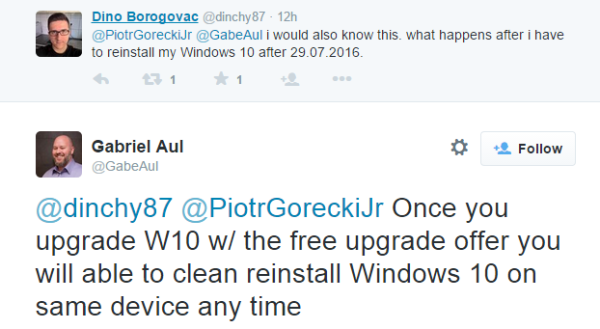 Once you have the installation files for Windows 10, you can use it with the license key you got from the free upgrade.
Remember that Microsoft offers Windows 10 for free for all genuine Windows 7 and Windows 8 users, but not Windows XP or Vista users. Within a year after the release, you can upgrade your operating system to Windows 10 without the extra cost. But if you get a new PC after Windows 10 ceases to be free, you will obviously have to pay for the cost of the OS.
Tip: Here's how to tweak your PC to ensure top performance for a specific type of task, be it gaming, document work or something else.